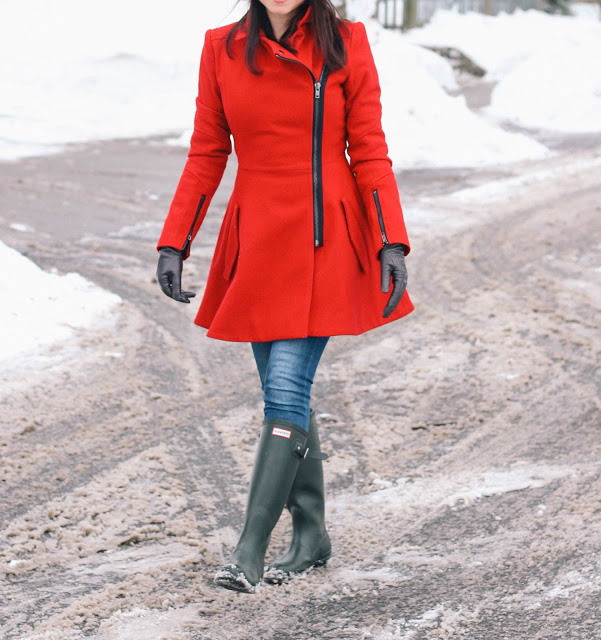 Happy Valentine's Day Everyone! We've had quite the snowy week in Boston with 3 (yes 3)  snow events. The first few were cute, but now I'm ready for a little sunshine.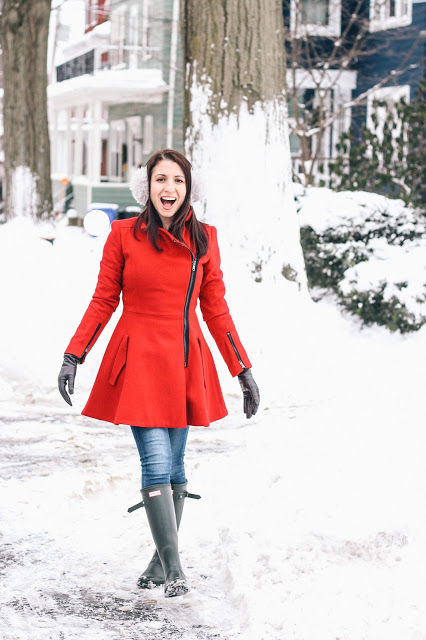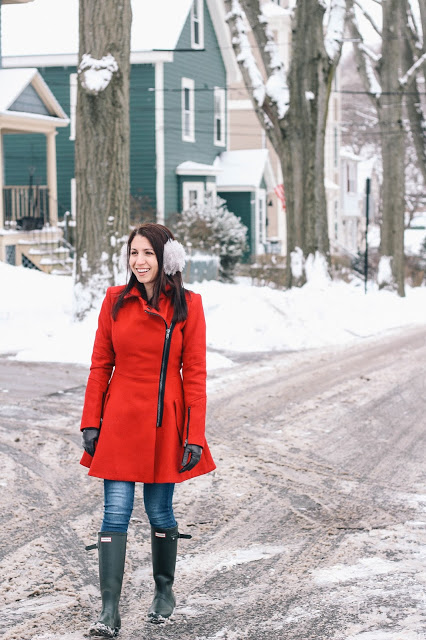 I've learned that it's really challenging to take pretty outfit pictures in the Boston Winter. And add a couple feet of snow to that, and it's near impossible to photograph anything but a coat and boot Winter look. So I must apologize for the hailstorm of Winter Weather posts (see what I did there?).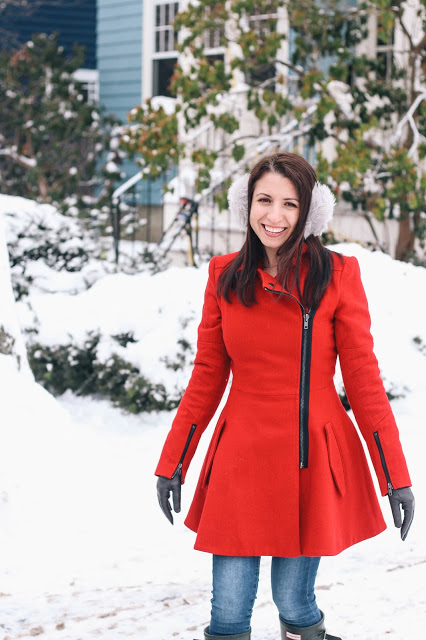 This coat is from
ASOS
and a year or two old, but I've linked a few flared red coats I found online. I really love this coat's silhouette and its color against New England's Winter White backdrop.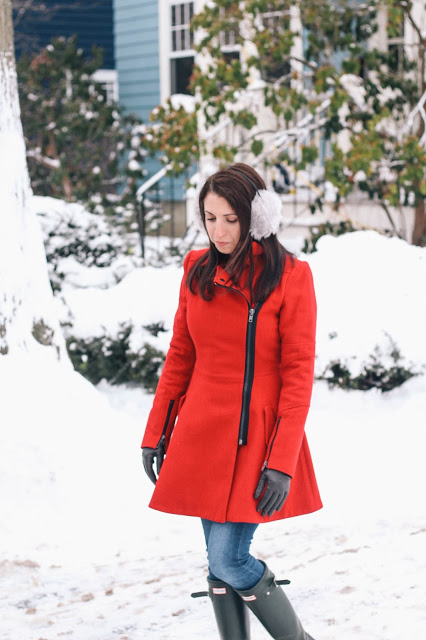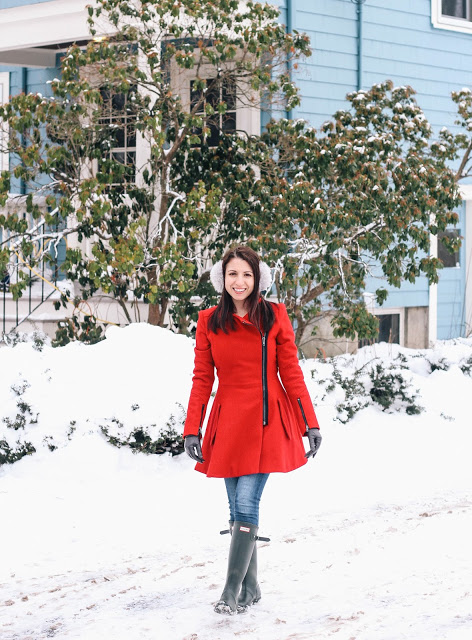 Faux fur ear muffs, leather gloves and a pair of Hunters accessorized this Winter outfit and kept me nice and warm when we took Bennett on a sledding adventure around the neighborhood. He loves sledding so much and just squeals with delight whenever he's coasting through the snow.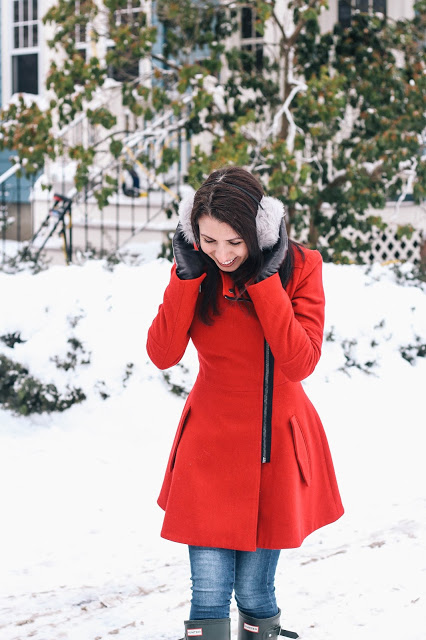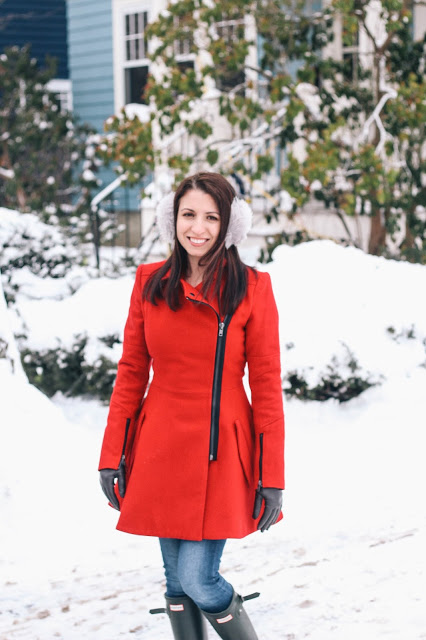 I hope you all have an amazing Valentine's Day no matter what's in store for you! We made the decision to stay in, and Brian offered to cook what sounds like it's going to be a pretty great dinner. We also got Bennett a really fun gift, and I always look forward to seeing him attack some gift wrap.  After Bennett goes down for the night we had talked about watching Casablanca, but I think I might call an audible and request Beauty and the Beast 🙂
You can shop my look from this post below: