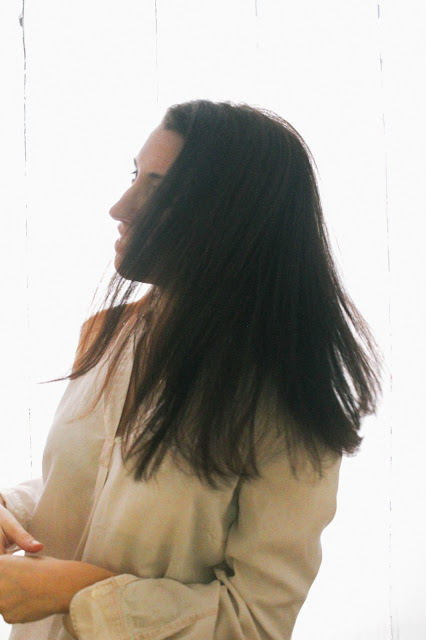 My hair and I have been enduring an epic, never-ending battle for control for years. I have always been prone to dry hair even with use of the deepest most buttery leave-in conditioners and home hair treatments. When I moved up north, although I now love having a Winter and all the snow fun and beauty that comes along with it, the dryness of my hair has gotten considerably worse in this colder climate during these colder months.
Now add a recent pregnancy and struggles with postpartum hair loss (remember
this post
) to the mix and my hair woes started to really upset me since my fine, already dry hair was looking limper than ever. And now that the hair I lost after pregnancy is starting to regrow, I'm getting funny little hair horns sticking out of my head which are the epitome of not cute. Even getting my hair to look decent in a ponytail became challenging.
I first found and started going to
HC Studio
in Brookline right after Bennett was born because I saw they use and sell 
KÉRASTASE
 products and KÉRASTASE is one of the only hair care lines whose products really make my hair feel soft and hydrated. When I first walked into the salon I knew I had found my equivalent of Hair Heaven and the quality of service I have received equals the salon's beauty and stylish quality. I also couldn't be more relieved and thankful that HC Studio introduced me to
KÉRASTASE's Fusio-Dose Treatment
! I seriously love this treatment so much that I would invade every bad hair support group (if they exist) and do an interpretive dance about it (before the proper authorities were called and they kicked me out). In all sincerity though, this hair treatment blew me away!
When I opt for the Fusio-Dose Treatment at my salon visit, my stylist first talks to me about my hair concerns as well as evaluates my hair to come up with my custom formula to apply. On this most recent trip we decided to go with a "double moisture" treatment since the Winter months have made my hair so dry and appear damaged. She applied the Concentré Oléo Fusion base followed by the Nutrition Booster. The treatment left my hair feeling incredibly soft and shiny, and I could not stop running my fingers through it! My stylist then applied
KÉRASTASE's LIFT VERTIGE
 on my roots for volume as well as
KÉRASTASE's KERATINE THERMIQUE
at my ends for smoothness and to combat frizz prior to my blowdrying. When my hair was dry she finished it off with
L'ORÉAL's Mythic Oil
around my hairline to combat my pesky baby hairs. The KÉRASTASE Fusio-Dose Treatment lasts between 6-10 shampoos and is offered for $28 at HC Studio. The difference it makes in the texture of my hair as well as how much it eases my styling time by making my hair more manageable makes it worth every cent.
Here are some unretouched pictures taken right before and right after my KÉRASTASE Treatment! Please ignore the fact that I desperately need a trim (although the Fusio treatment made that a lot less noticeable, making it perfect when you're stretching out your haircuts and trying to grow your hair). My hair was freshly washed and styled in my BEFORE pictures..
BEFORE: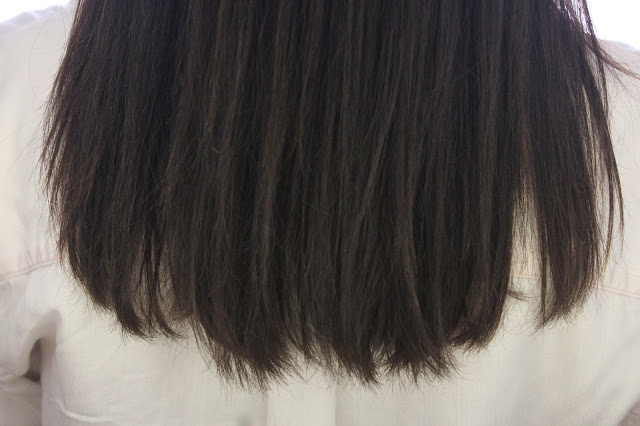 AFTER: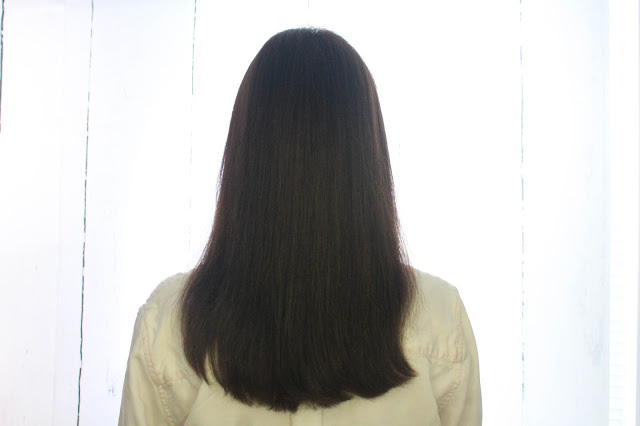 BEFORE: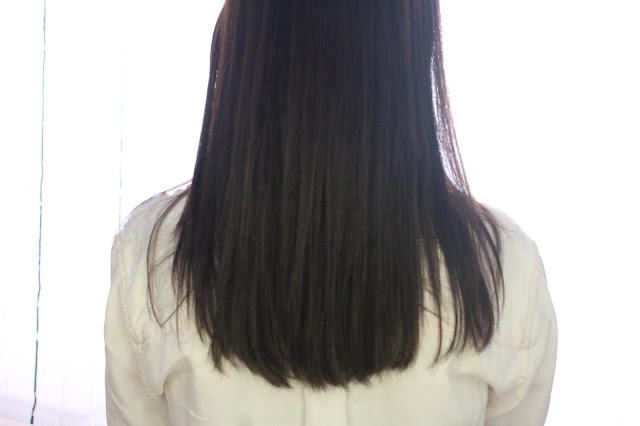 AFTER: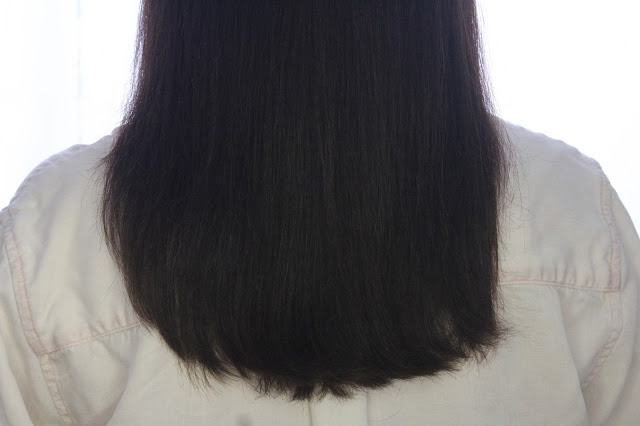 BEFORE: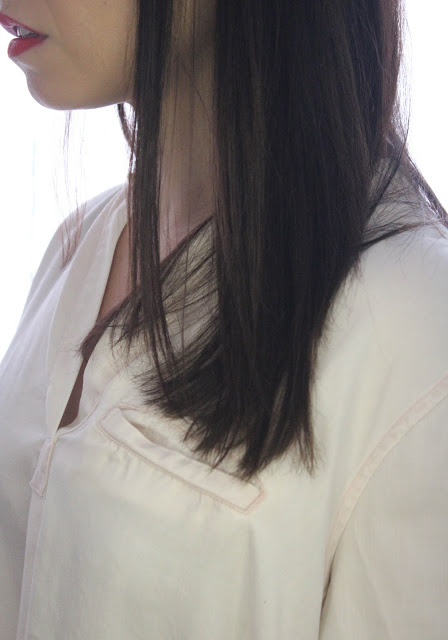 AFTER: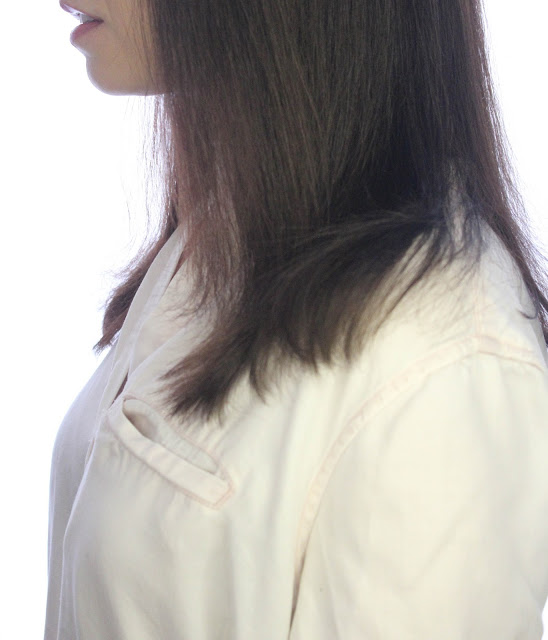 No matter where you are in the Boston area, I HIGHLY HIGHLY recommend HC Studio! They're location right off the Green "D" line in Brookline Village is so convenient, and I am always able to find meter parking! You will be stunned by the gorgeous ambience of the salon and everyone there aims to provide you the most amazing experience! They have seriously been the Oasis in my dry, desiccated hair struggles. And if you're not nearby, you can find a salon that offers KÉRASTASE's Fusio-Dose Treatments HERE!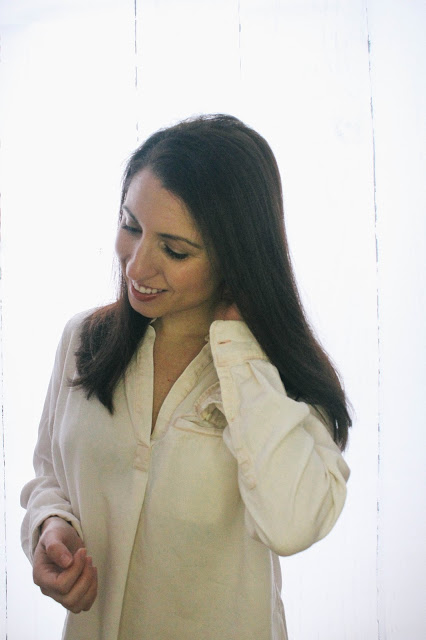 You guys can follow HC Studio on
Facebook
,
Instagram
and
Twitter
for amazing hair posts as well as salon specials! I hope you all have a gorgeous (hair) day!
Thank you HC Studio for the services provided for this post!