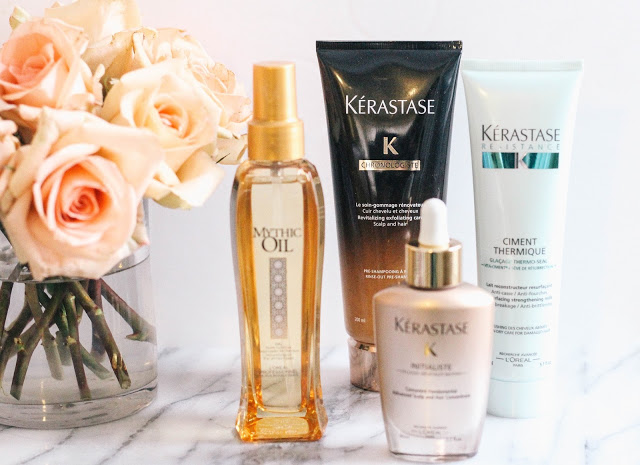 I can say with all certainty my hair is not my best feature. It's naturally fine and has just the right annoying amount of wave that becomes almost curly towards the front requiring a good amount of effort to either straighten it out or embrace its waviness. And to add insult to hair injury, hormone fluctuations from my pregnancy with Bennett has caused my fine, damage-prone hair to become dryer, making it appear even more abused. In an effort to prevent worsening damage I stopped using a hair straightener and a curling iron, but due to my wacky combination of hair textures and my wonderful genetic gift of early graying, I refuse to forfeit my blowdryer or professional hair coloring.
It was only after the hair care experts at
HC Studio in Brookline Village
recommended a product regimen to me that I began to see dramatic change in my hair's appearance. My custom collection of professional hair care products has transformed my hair's dry and brittle state to having a texture that is silky without being weighed down as well as being more manageable and healthier in appearance.
First, I receive regular double moisture
Kérastase Fusio-Dose
treatments when I visit HC Studio. You can read more about my experience with Kérastase's Fusio-Dose treatment 
here
. But I remedy signs of damage and moisturize with the following steps and products at home: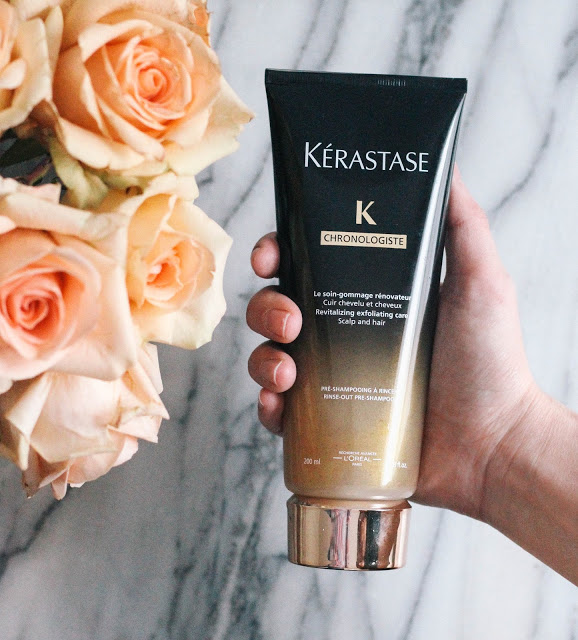 1. Once a week, before shampooing, I apply a quarter size amount of
Kérastase Chronologiste Gommage Exfoliating Pre-Shampoo Scalp Treatment
, massaging it into my scalp for about 5 minutes, then extending the product out to my ends. Then I rinse the product out thoroughly and continue with shampooing and conditioning. This exfoliating scrub process was inspired by skincare with fine particles helping to remove product buildup. This product leaves my hair feeling lightweight, soft and shiny.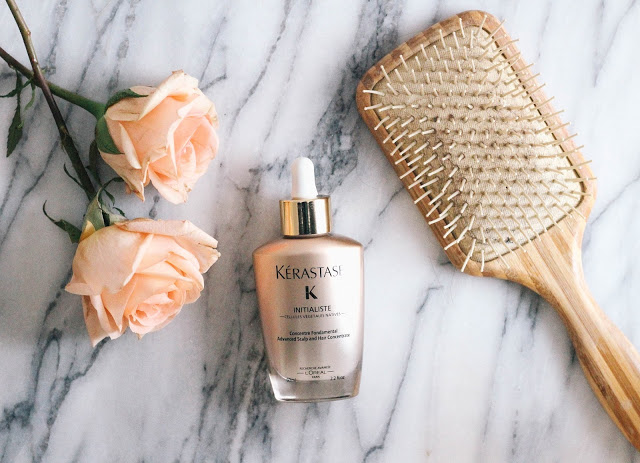 2. After every shampoo and conditioning, I apply 2 drops of
Kérastase's Initialiste
to my towel-dried hair and rub it from roots to ends. Another product inspired by skincare, Initialiste is a serum that improves hair strength, shine and softness. This super serum prevents breakage allowing your hair to grow longer while maintaining a healthy look. Initialiste has hands down resulted in my hair having a silkier texture, and it smells divine.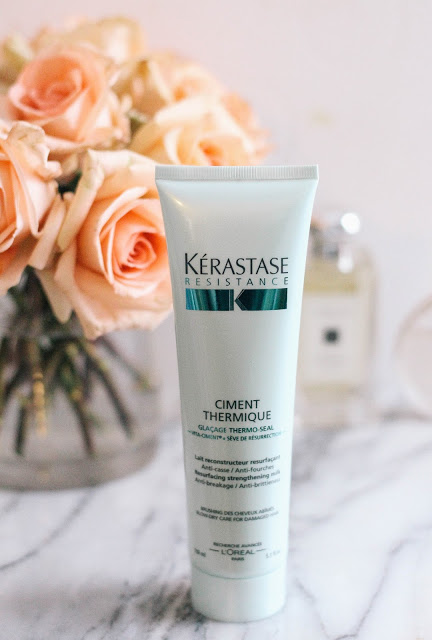 3. Next, I apply
Kérastase's Cement Thermique Hair Milk
and then detangle my hair with a wide tooth comb. This leave-in formulation is vital to my routine because it prevents breakage from blow-drying. Ingredients strengthen your hair follicle from the inside while others create an external protective layer to prevent damage. I also use this after every time I wash my hair.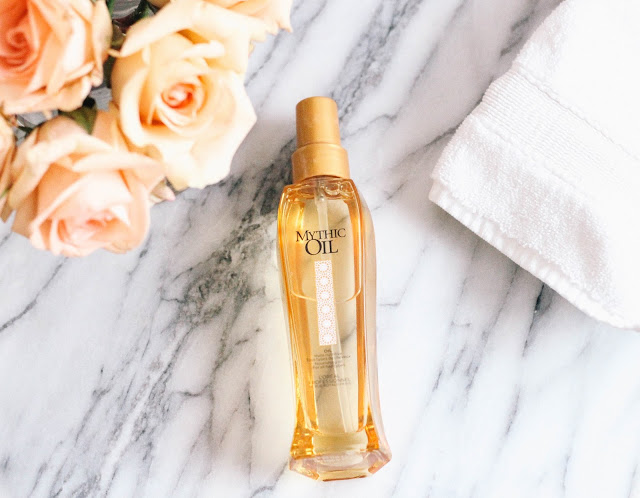 4. Then I apply one pump of
L'Oréal's Mythic Oil
and massage it into the ends of my hair. This oil is infused with avocado and grape seed oils and smells AMAZING! This product gives my hair a healthy shine and helps to prevent frizz by providing much needed moisture. And then, finally, I blow dry my hair.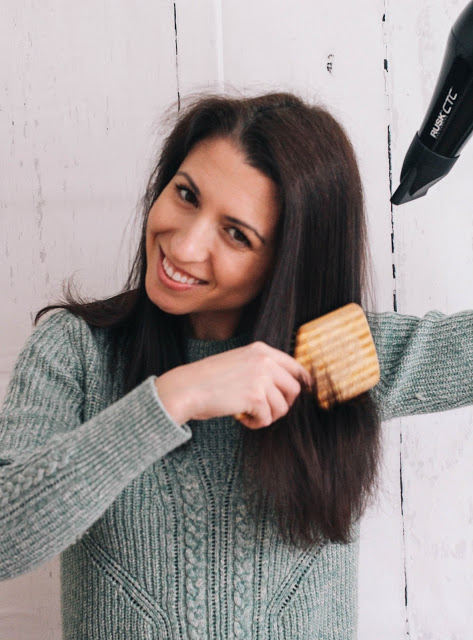 5. After blowdrying, I apply another pump of
Mythic Oil
to my ends and I'm good to go.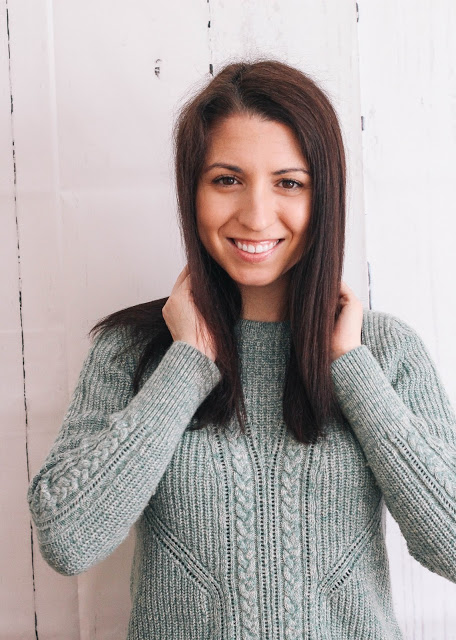 I have always been so compliant with a multi-step skin care regimen, it's a pity it took me so long to begin giving my hair the proper care it deserves. Since beginning my hair care regimen described above, there has been a noticeable improvement in the way my hair looks and feels. My hair is so much more manageable and its refreshed appearance and texture is in harmony with my goals for a more healthy lifestyle. I am forever grateful to the hair diagnostic experts over at HC Studio. All of the products I mentioned in this post can be purchased at the gorgeous HC Studio salon in Brookline Village. Treat yourself to a visit with one of their hair care experts to learn more about the perfect products for your hair type!
A huge THANKS to
HC Studio
for sponsoring this post!