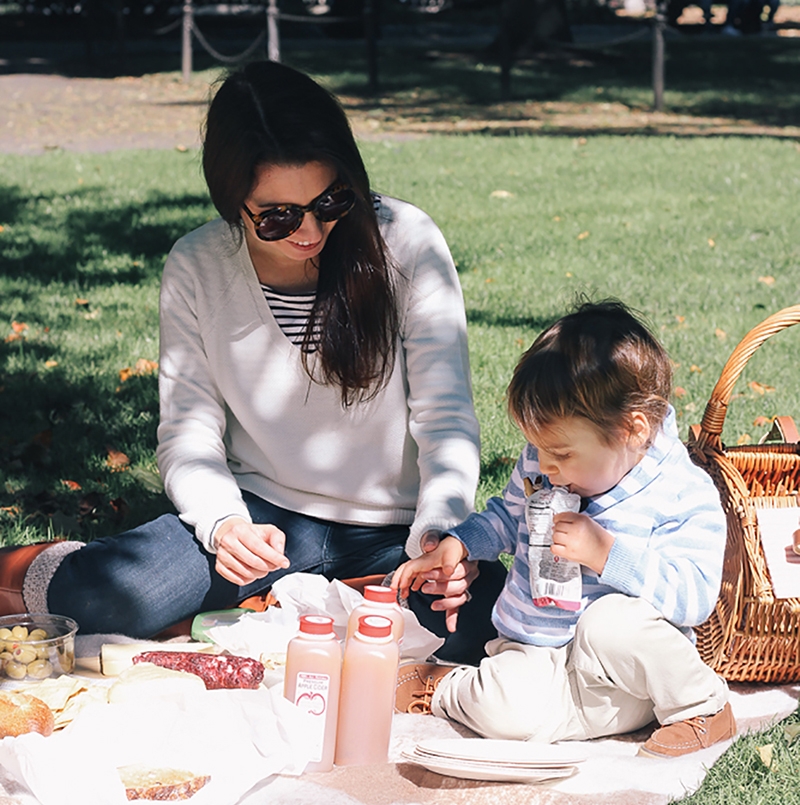 I probably drive Brian crazy with making sure we check all my planned activities off my fall "to-do" list but there is just so much I look forward to in the autumn season. Last weekend, after some travel plans fell through, Brian, Bennett and I enjoyed a wonderful staycation in Boston and that Sunday we headed to Boston Public Garden for a fall picnic.
The weather couldn't possibly have been more perfect for a picnic on that classic beautiful autumn day. Our picnic spread consisted of prosciutto, herb goat cheese and fig paninis, Mediterranean olives, three different types of cheeses, rosemary crackers, fresh bread, grapes, individual apple ciders and pumpkin whoopee pies for dessert. I picked all the ingredients up at Whole Foods that morning. And I don't have a panini press but I just made the paninis on our grill pan with a cast iron skillet pressing them down. They turned out wonderfully,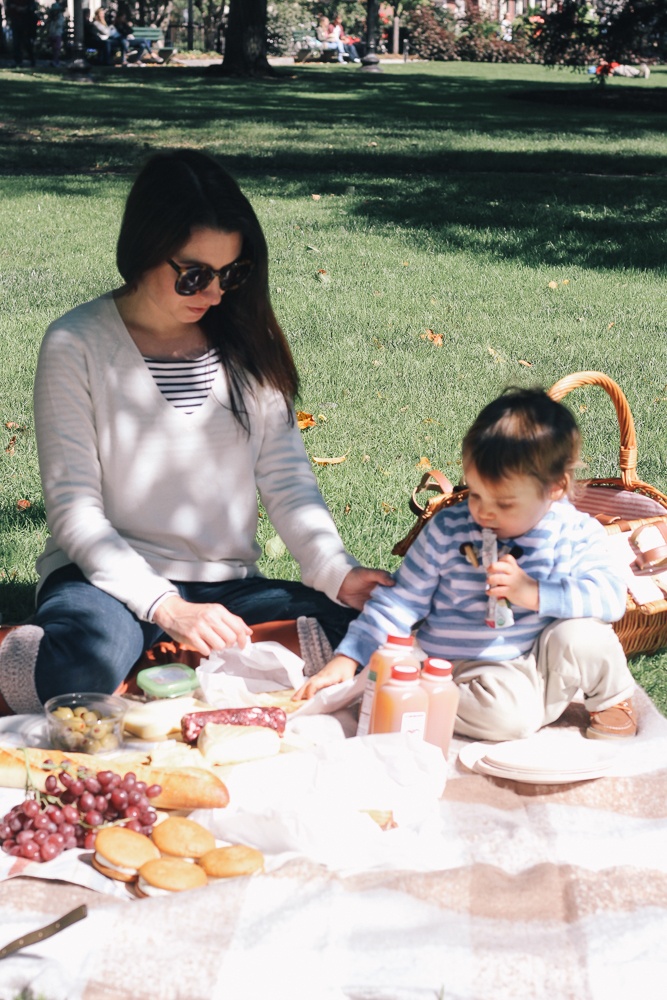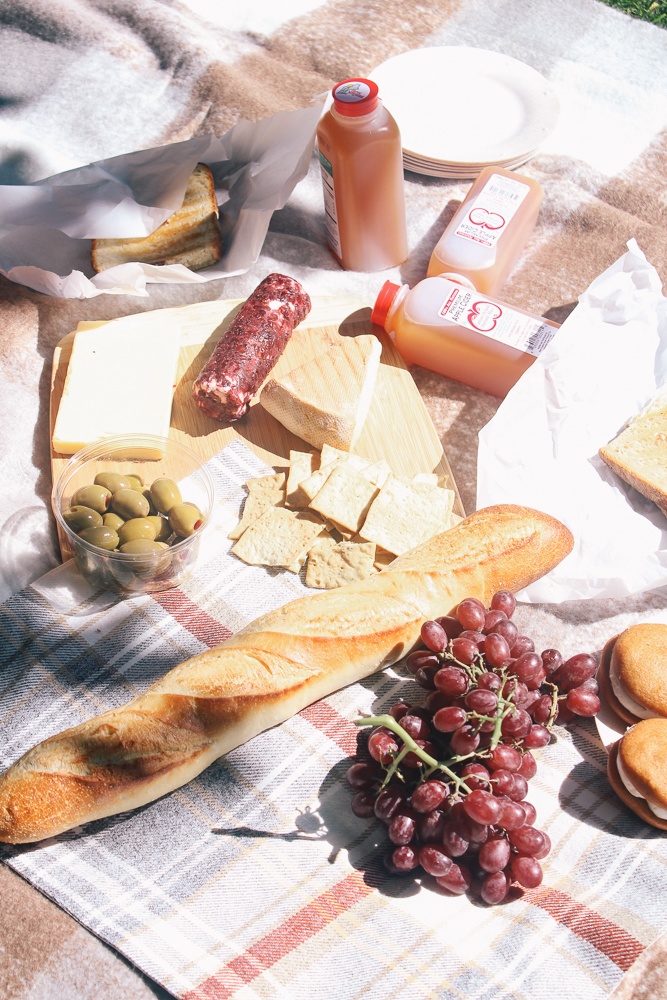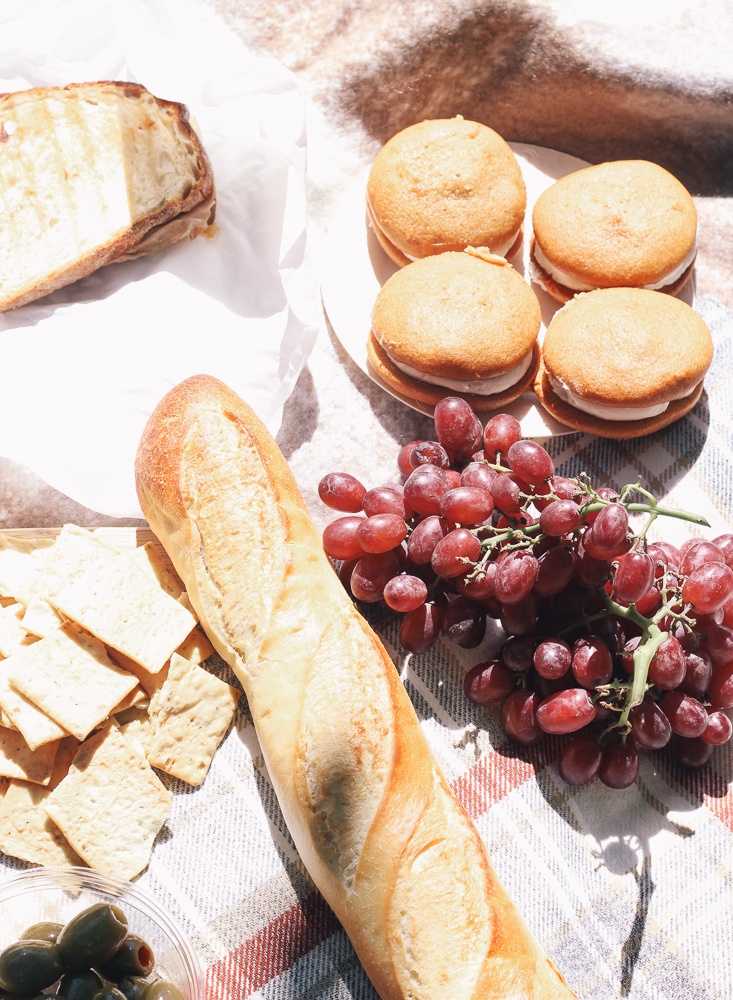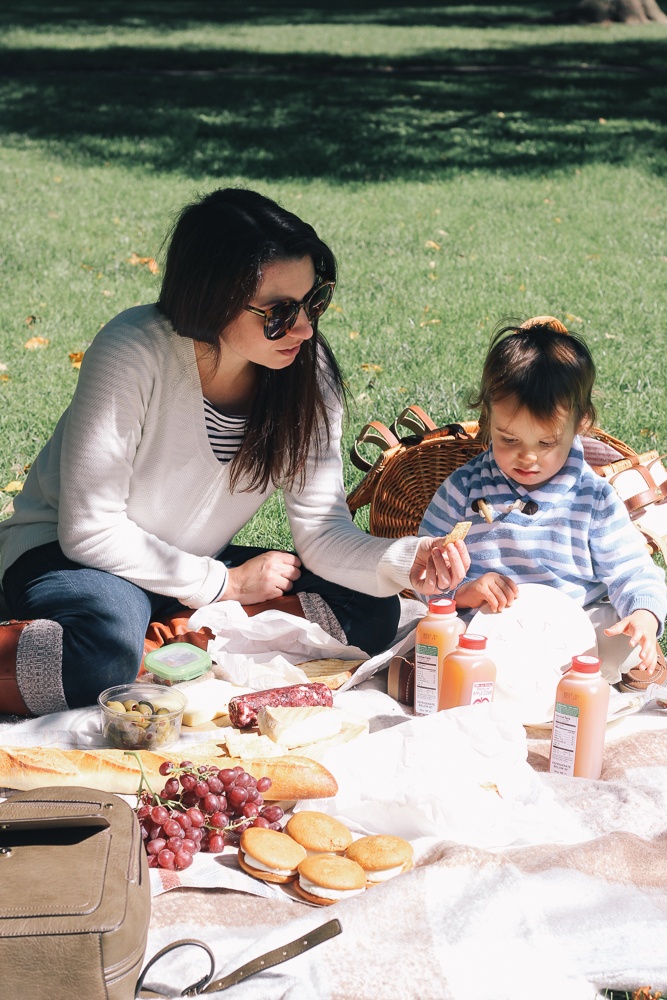 After our picnic we exited the Public Garden to the west and spent the rest of our afternoon walking along Newbury Street. I can't get enough of this beautiful fall we have been blessed with and hope to be able to enjoy more magnificent days just like this one.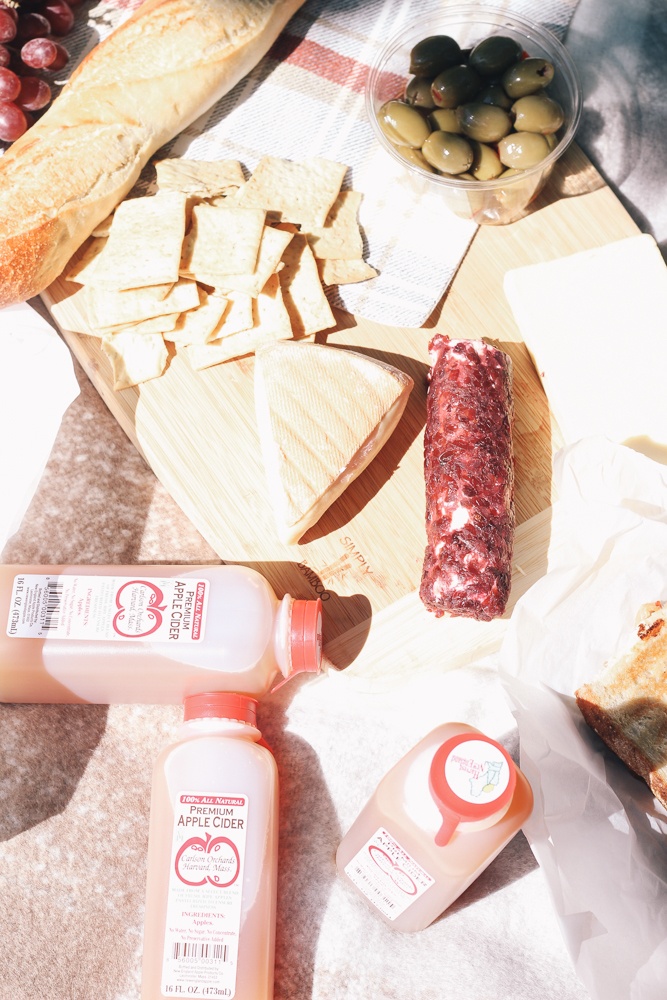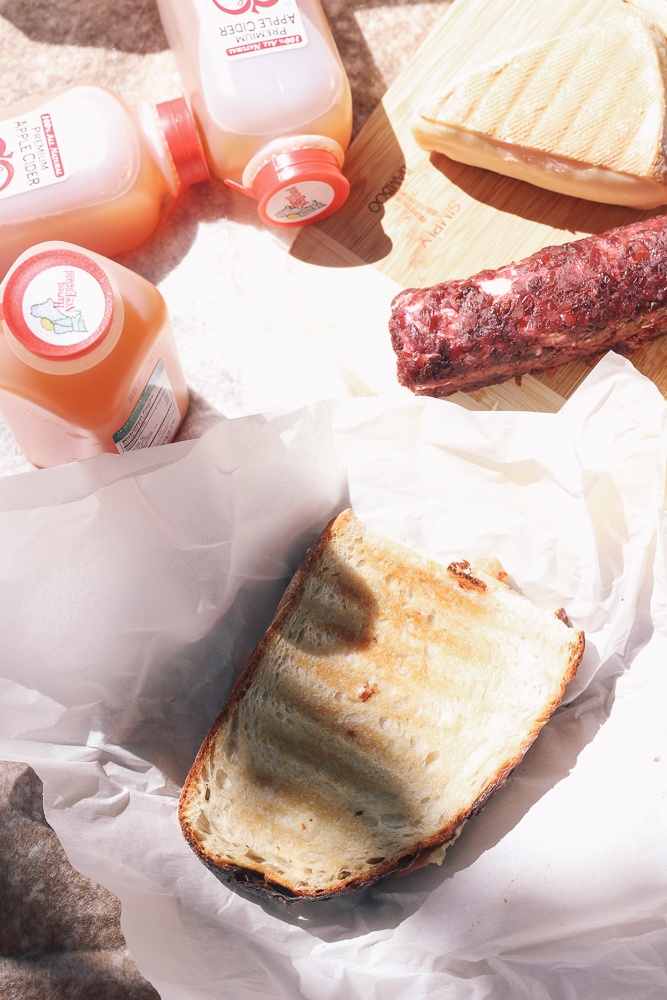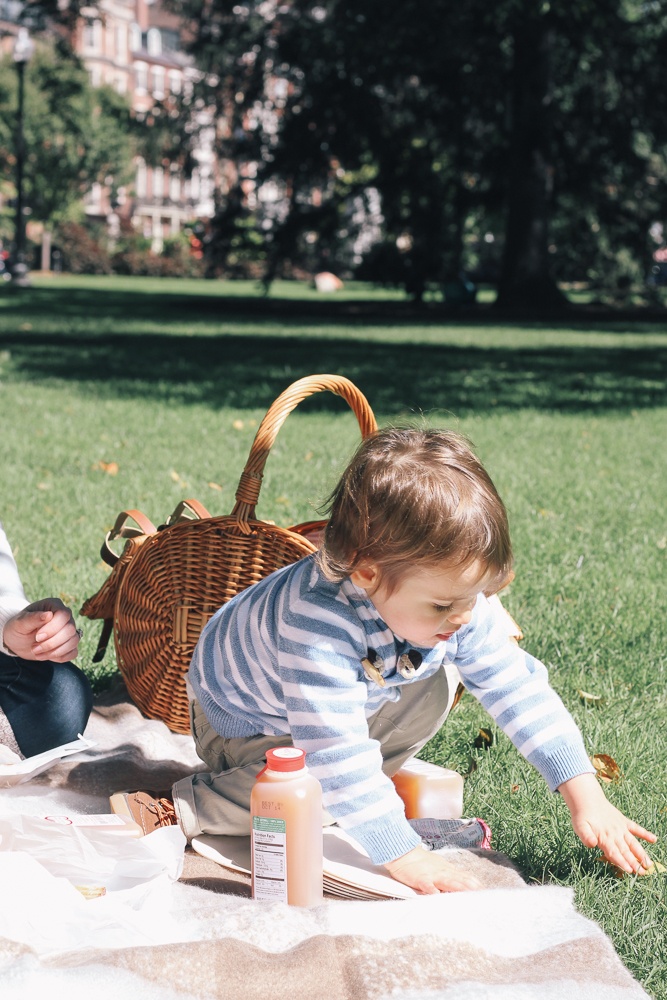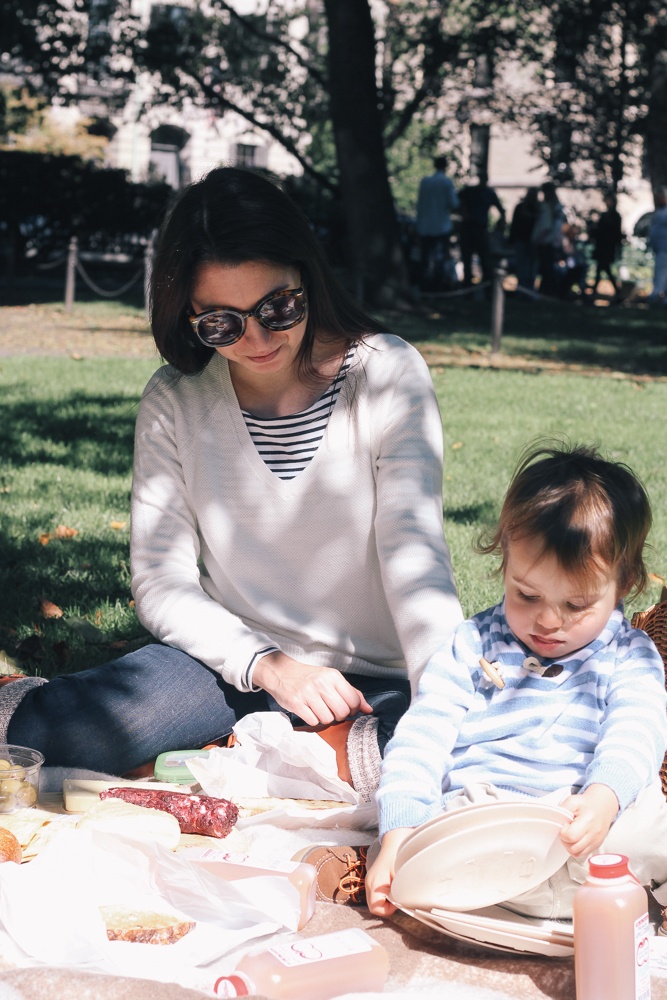 I have a tendency to head to Gap for my fall "in-between" sweaters. I love the soft knit v-neck sweater I wore to our picnic since it kept me comfortable but not too warm during this Indian Summer. Bennett's sweet striped sweater is from Janie and Jack and it is SO ADORABLE! The shawl collar and toggle button makes him look like such a little boy!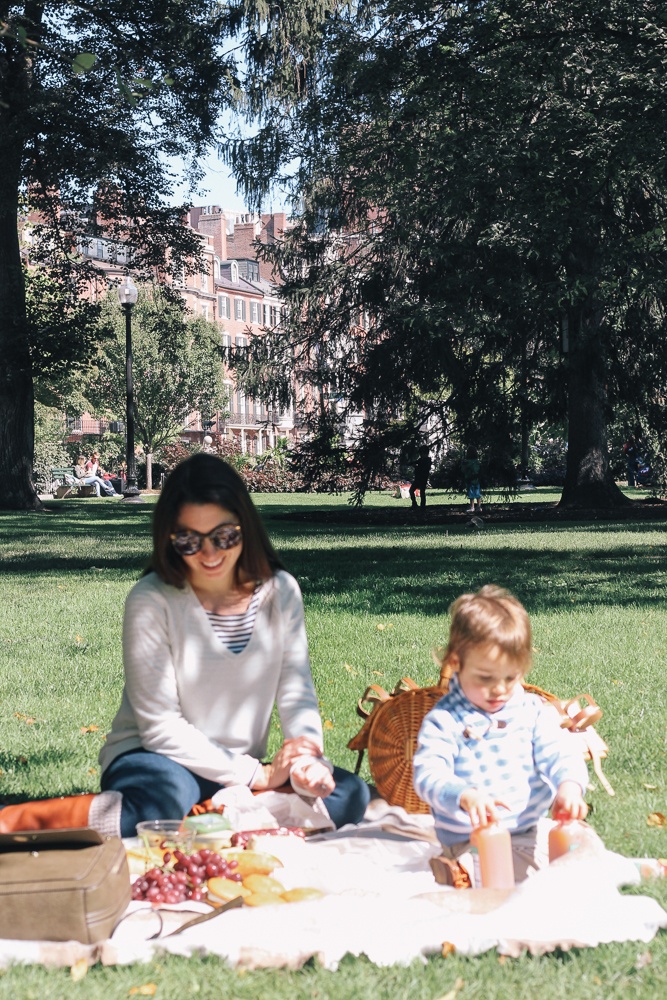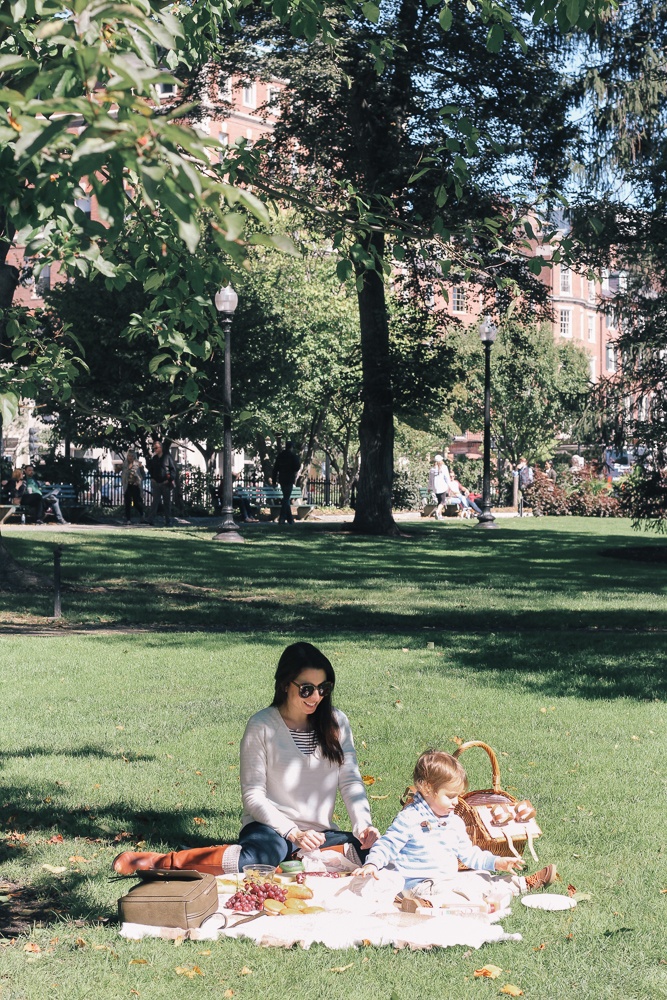 You can shop our looks and picnic essentials from tis post below!
Nicole- GAP Soft Knit Sweater | BANANA REPUBLIC Tee (old, similar here and here) | BANANA REPUBLIC Jeans | Boot Socks (old, similar here) | BANANA REPUBLIC Boots (old, here is this year's version and I also love these that are ON SALE) | KAREN WALKER Sunglasses | GAP Backpack
Bennett- JANIE AND JACK Striped Shawl Sweater | JANIE AND JACK Khakis | EDDIE BAUER Boots
Picnic Stuff- PICADILLY Picnic Basket | THRESHOLD Blanket (ON SALE)