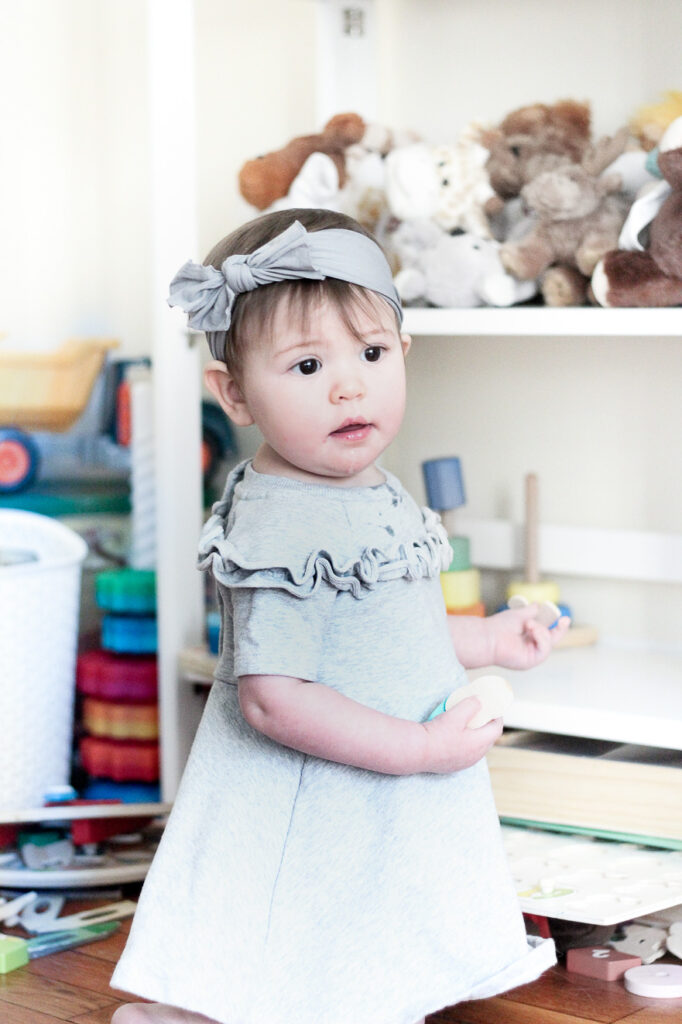 Austyn's Outfit Details-
Janie & Jack Dress (almost sold out, similar HERE and HERE)  |  Nylon Bow Headband
I took some time away from blogging around November 2017 for a myriad of reasons but one that was joyful was my pregnancy with my daughter, Austyn Olivia. Learning I was expecting Austyn came as quite a shock, and she first made herself known through a bout of morning sickness that unexpectedly came while I was seeing patients one early Saturday morning at the VA hospital. Confused at first, I attributed the sickness to being too adventurous with Korean – Mexican fusion takeout the evening before. Although unplanned at the time, learning that I was expecting another baby immediately felt like a tremendous blessing. And although the amnesia of the incessant fatigue and late night feedings hadn't exactly set in yet, I was excited to experience another pregnancy and welcome another life into our family.
Unlike with Bennett, I was ill and tired for months when pregnant with this little girl and trying to manage running my blog while synchronously practicing optometry and caring for Bennett became too difficult and would have required concessions being made where I couldn't afford to make them. Although the decision to take some time away from blogging and social media saddened me at first (I felt as though I had made considerable efforts to continue to improve The Northern Magnolia brand), I began to appreciate it as a time for introspection and assessing if the website was truly modeling what I had originally envisioned for my little section of the web. What I realized was that I had begun to plug too much inspiration from other sites and blogs I love into The Northern Magnolia and it began to lack a true authenticity and identity. I realized that I was putting forward what I thought would appease the widest sample of potential visitors and not simply my own partiality and style choices.  Some of this stemmed from a fear that my true preferences might be seen as dull or monotoned.
But, as in all things created by your hand, you need to be able to stand behind them proudly. So after months of envisioning what I wanted for the website and then redesigning to create a space that authentically made me happy, I debuted SEE GLASS BLOG last month and I am enjoying every moment dedicated to this place more than ever. I feel as though this new site more accurately represents me, and although I don't know exactly where this will lead, it truly brings me great joy. I have started crafting new food and cocktail recipes that I cannot wait to share with you (did you catch this one)? I've also been revisiting previously posted recipes and making improvements that I've discovered while cooking for my family.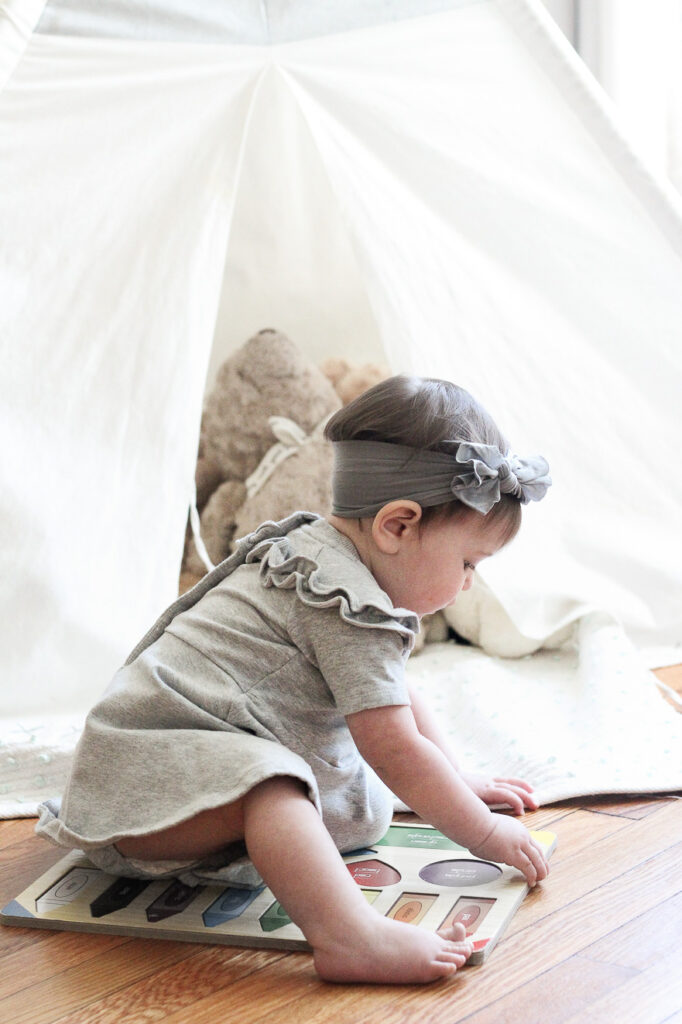 Now I'd like to redirect and focus on introducing you to this beautiful little soul, Austyn Olivia. Austyn was born on April 25th just one week shy of her due date. She entered the world with even more hair that her brother, which I did not think was possible, and weighed 7lb 5 oz. She loves cuddles and, even as a newborn, always had to be held, a trait that continues to this day with her constantly pulling on the leg of our pants until we pick her up. She gave us a scare since it was discovered that she was born with a moderate-sized ventricular septal defect (or a hole between the lower chambers of her heart). However, it fortunately healed on its own by the time she was 4 months old and surgery was not required. I believe the whole incident, although stressful, was allegorical of her powerful heart and the love that radiates from her incessantly.
I am often asked where Austyn's name came from. Brian and I chose her name because it is a derivative of Augustine, one of his favorite saints, and since I have always thought that Blake Shelton's reference to his love interest in the song "Austin" sounded beautiful. We also thought it was fun that it carried on our seeming Jane Austen tradition since Bennett was named after my favorite literary character, Elizabeth Bennet.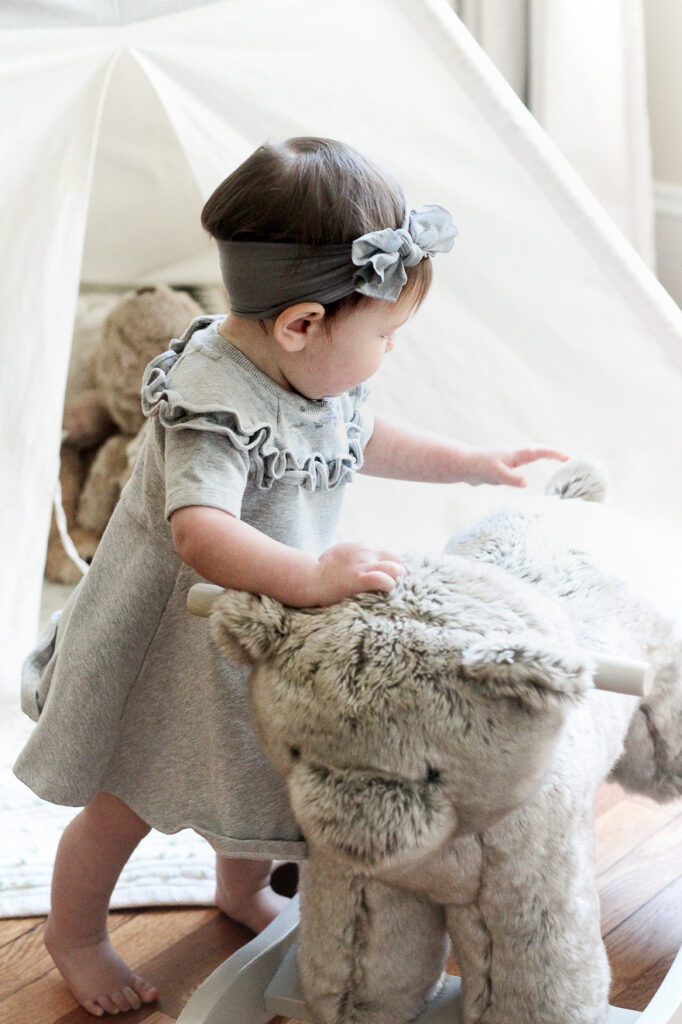 It is a true wonder that Austyn and her older brother were derived from the same pool of DNA. The ways they move about and explore this world are contrastively different and were noticeable even from the very few first weeks of life. Austyn has been the obvious extrovert, always trying to be social and engaging in conversation that she is so desperately trying to understand, the antithesis of her older, more introverted brother who would rather investigate and play independently.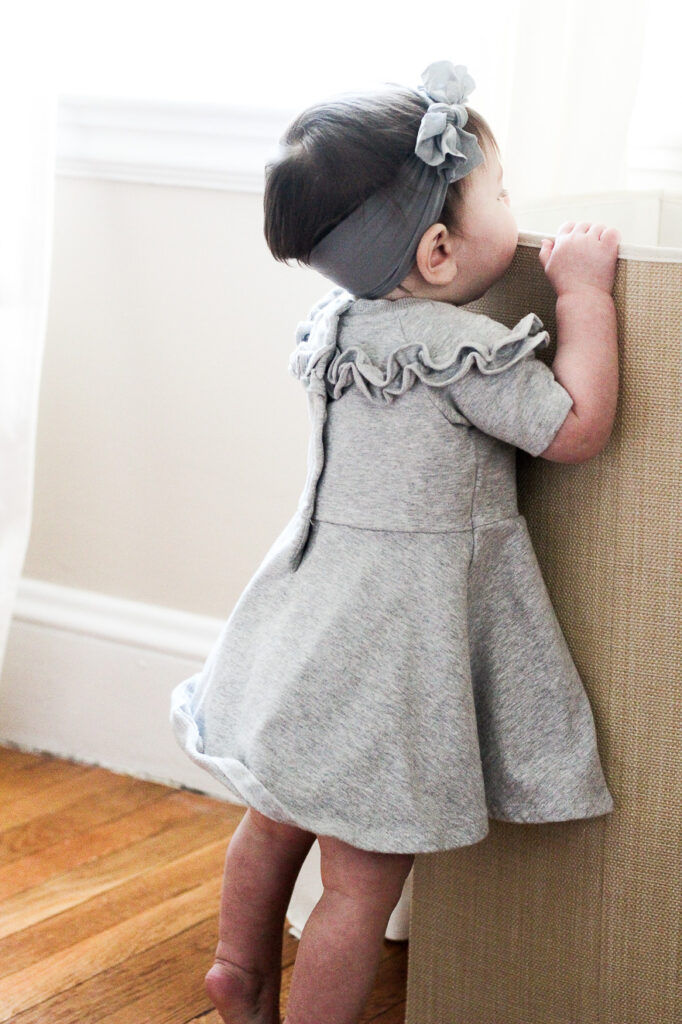 Now 10 months old, Austyn is close to standing independently and it looks like we'll have another walker on our hands in the next month or two. She is infatuated with Bennett and spends most of the day following him around and trying to be a part of whatever he is doing. She is not a good sleeper and continues to wake several times a night. I was hoping we would be blessed with a well-sleeping second child since it took a year to get Bennett to sleep through the night, but I know this too shall pass. She eats the gamut of solid foods but apples and squash are some of her favorites.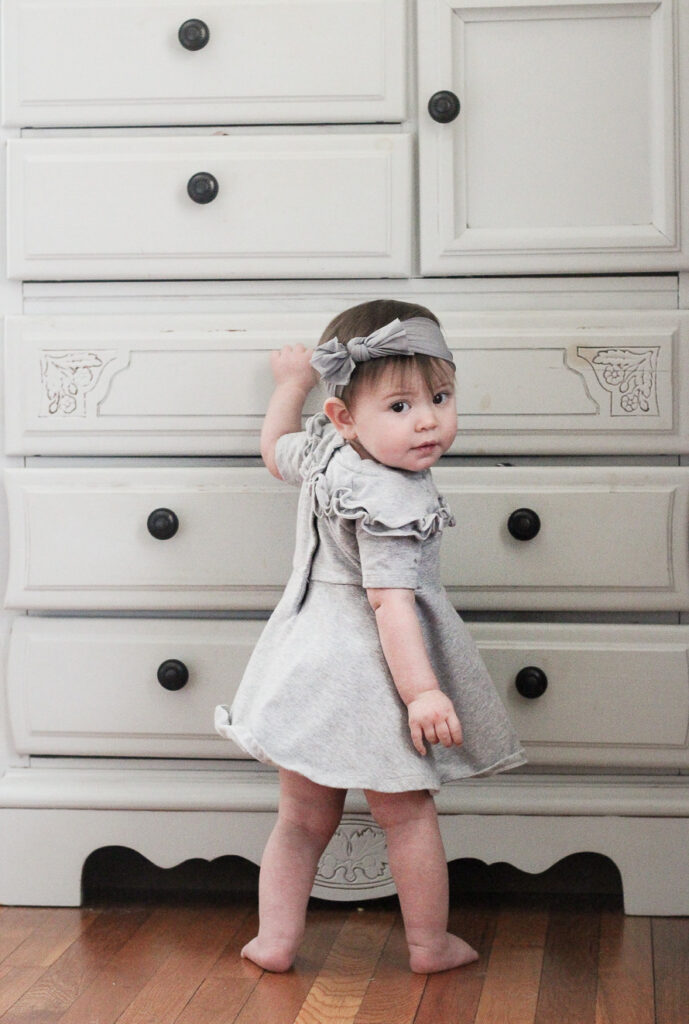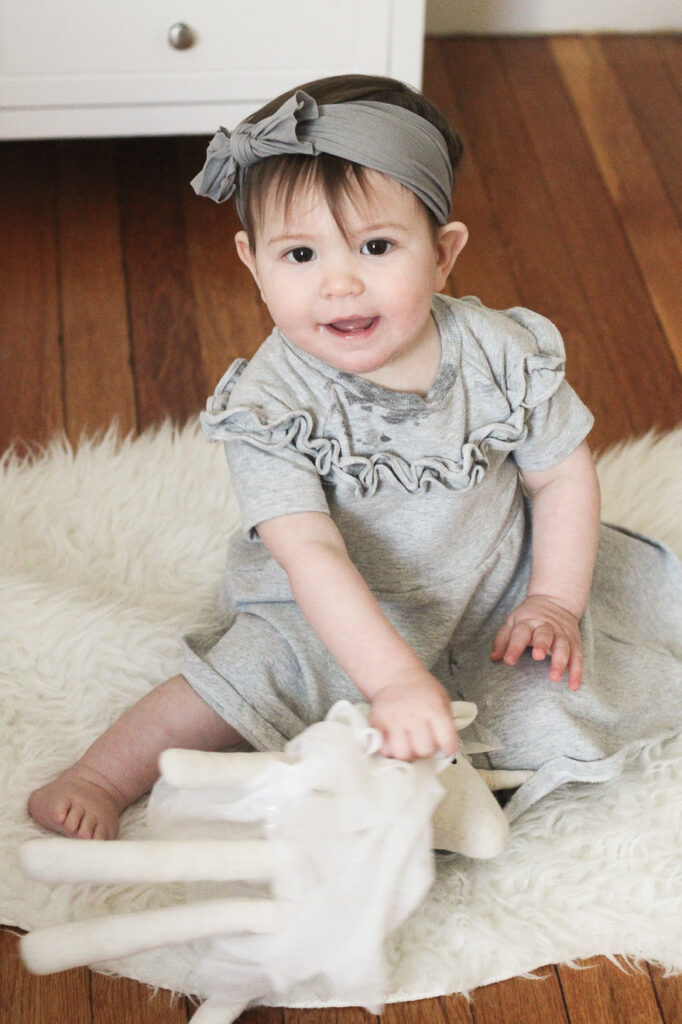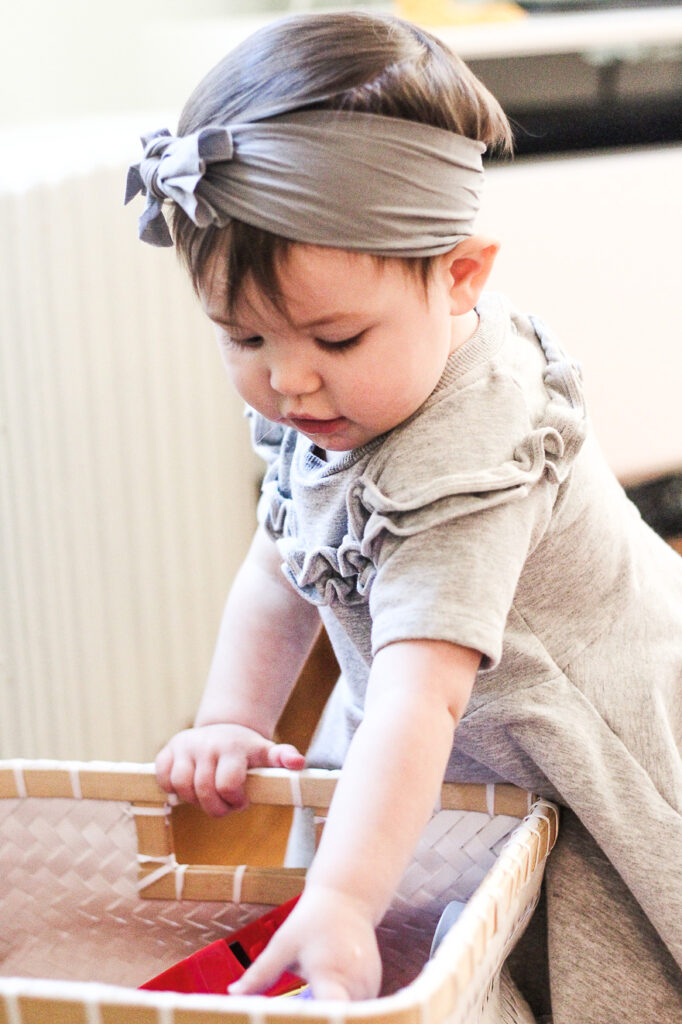 I hope you all enjoyed this catch up introduction to our little girl. I'm going to be sharing some of our favorite baby gear for Austyn in a future post since I have a much better grasp on key baby essentials after the second time through. There were so many products that went unused during Bennett's infancy on account of inexperienced registry building.
I've shared a few more more baby pictures of Austyn below: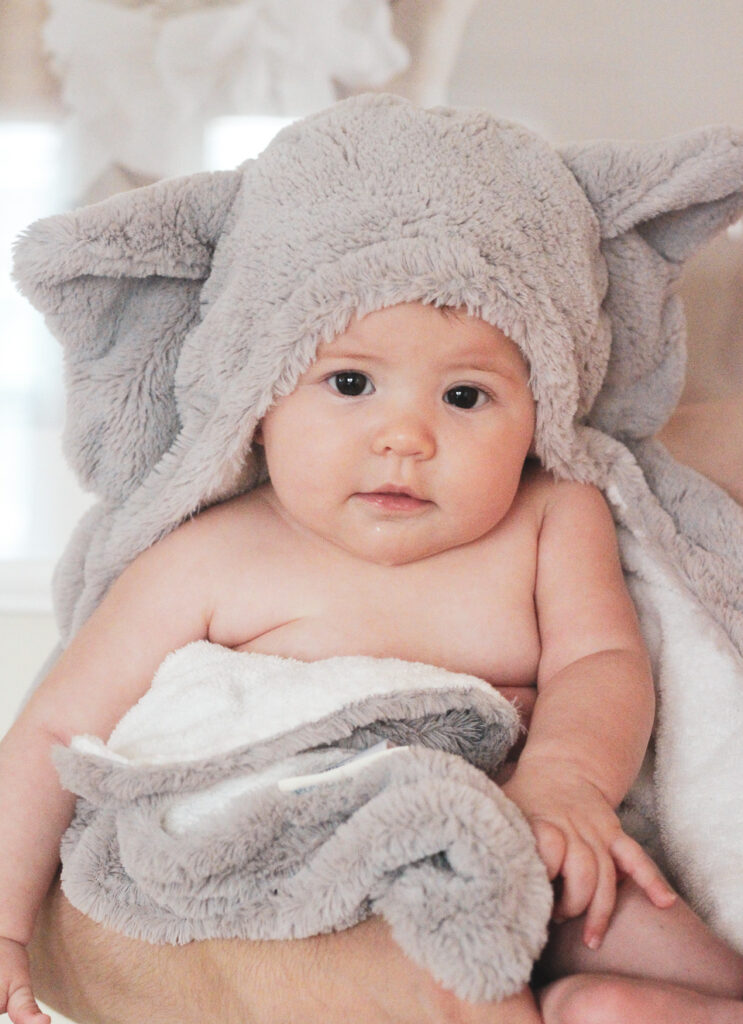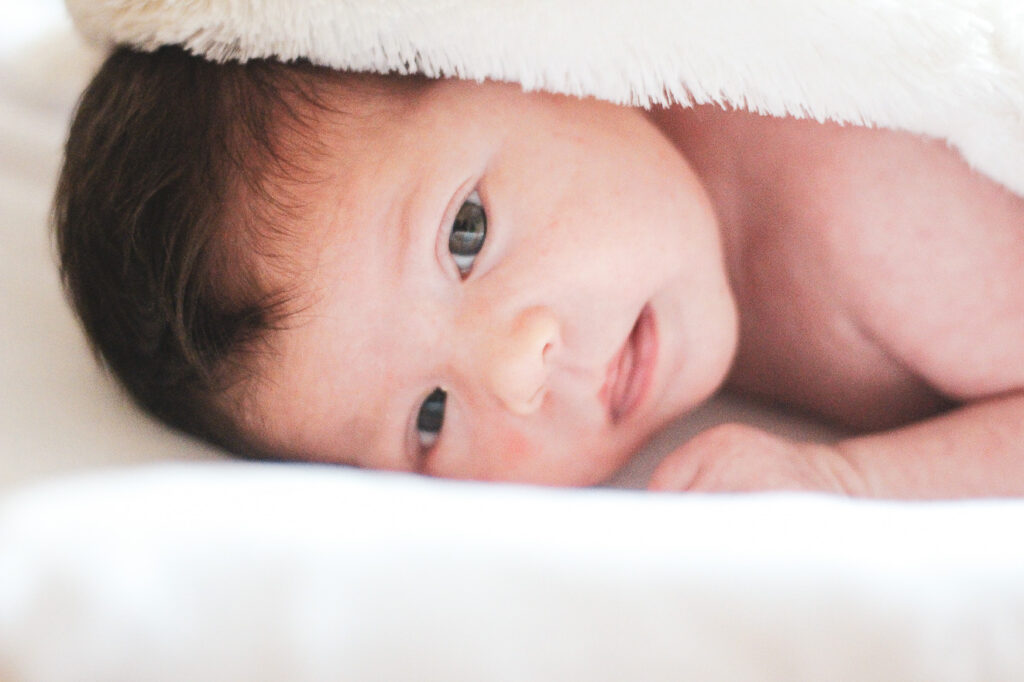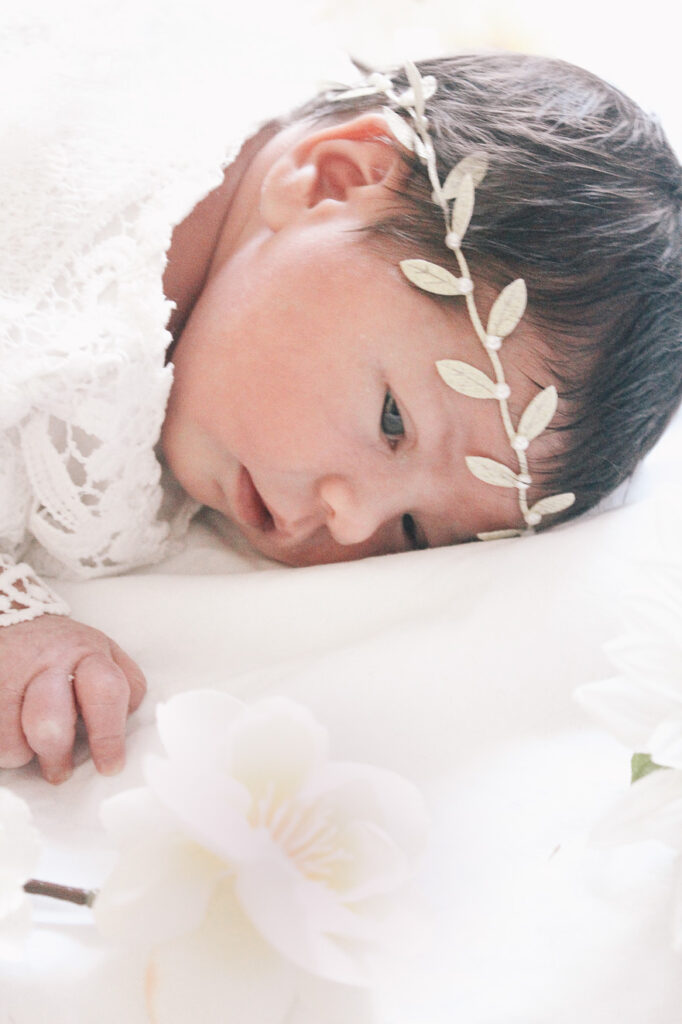 Shop the Post