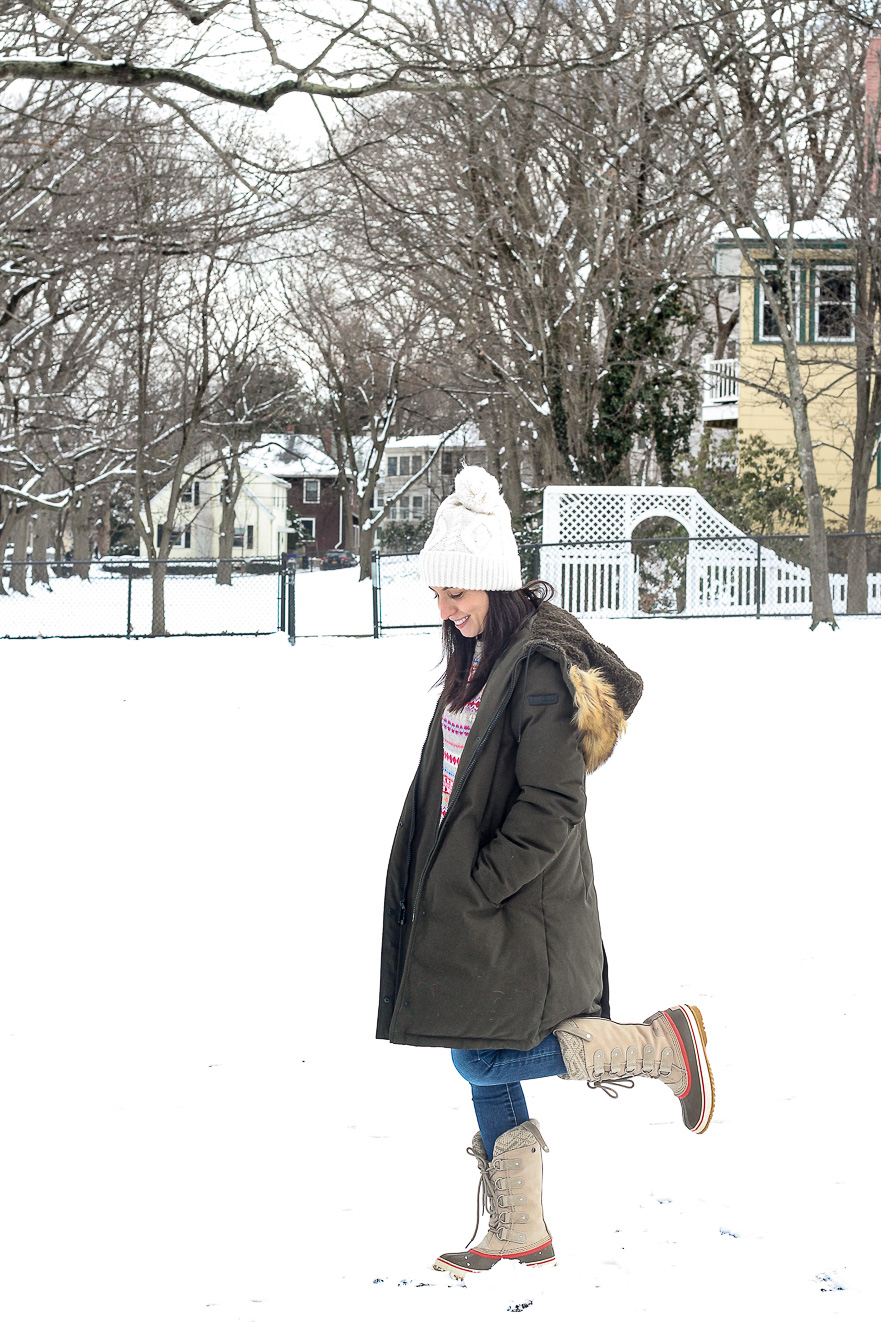 I have been commenting lately that Winter 2019 has been relatively unexceptional. Dealing with previous Winters blanketing us in two feet of snow in a single storm has shifted this southerner's snow-tolerance level to being unmoved by the diminutive squalls that we have seen this Winter. But have I spoken too soon? The first day of March brought 4 inches of snow to Boston. So, we took advantage of the sunny skies that followed and spent the weekend taking the kids sledding. But, there's another storm moving in and we're forecasted to be hit with 0.5 – 23 more inches of snow.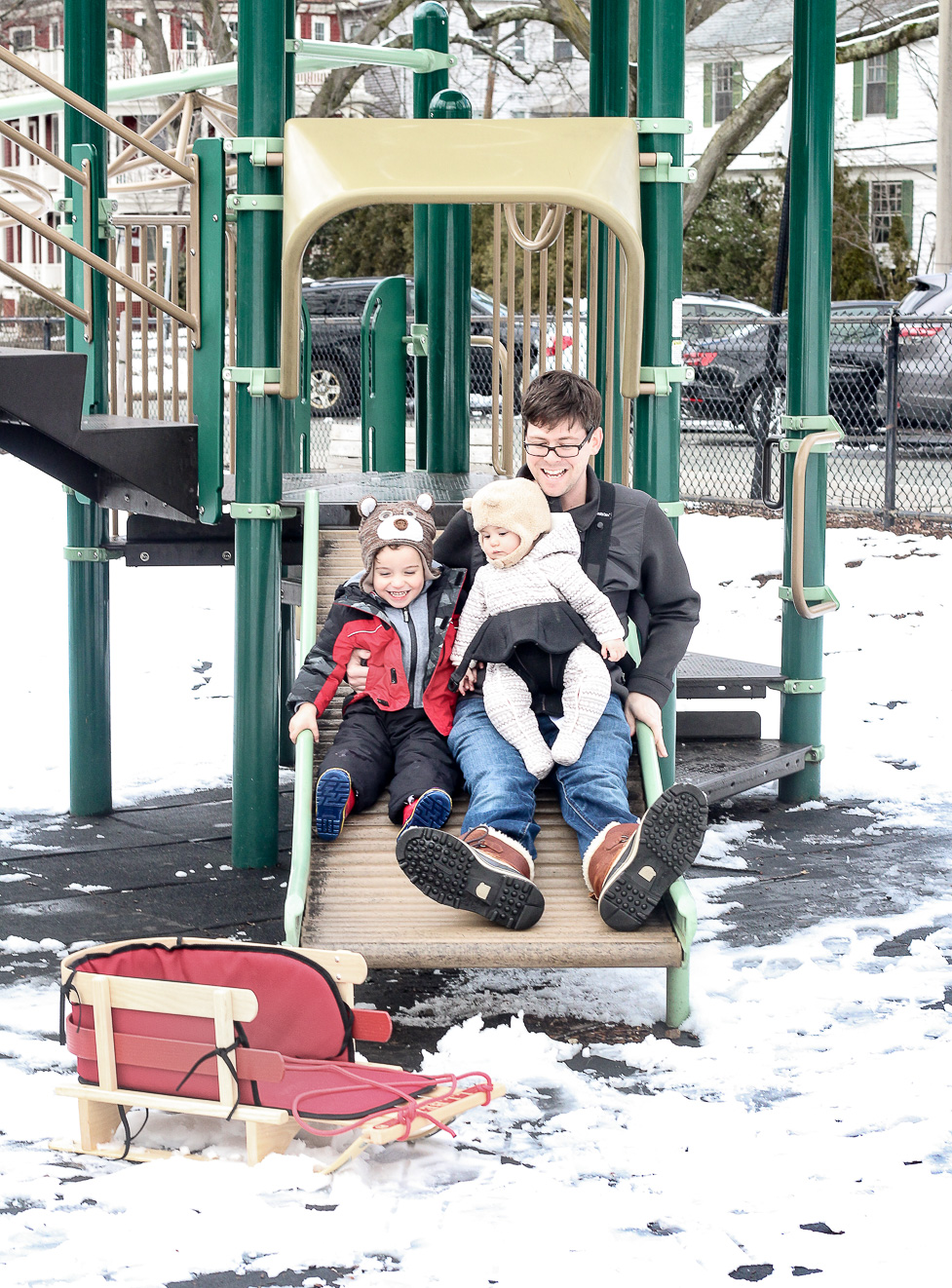 I've mentioned once or twice that Brookline is a truly incredible place to raise a young family. There are parks and playgrounds quite literally everywhere you turn your head. We actually stumbled upon a new playground that we didn't know was in our neighborhood. Bennett had a blast, of course.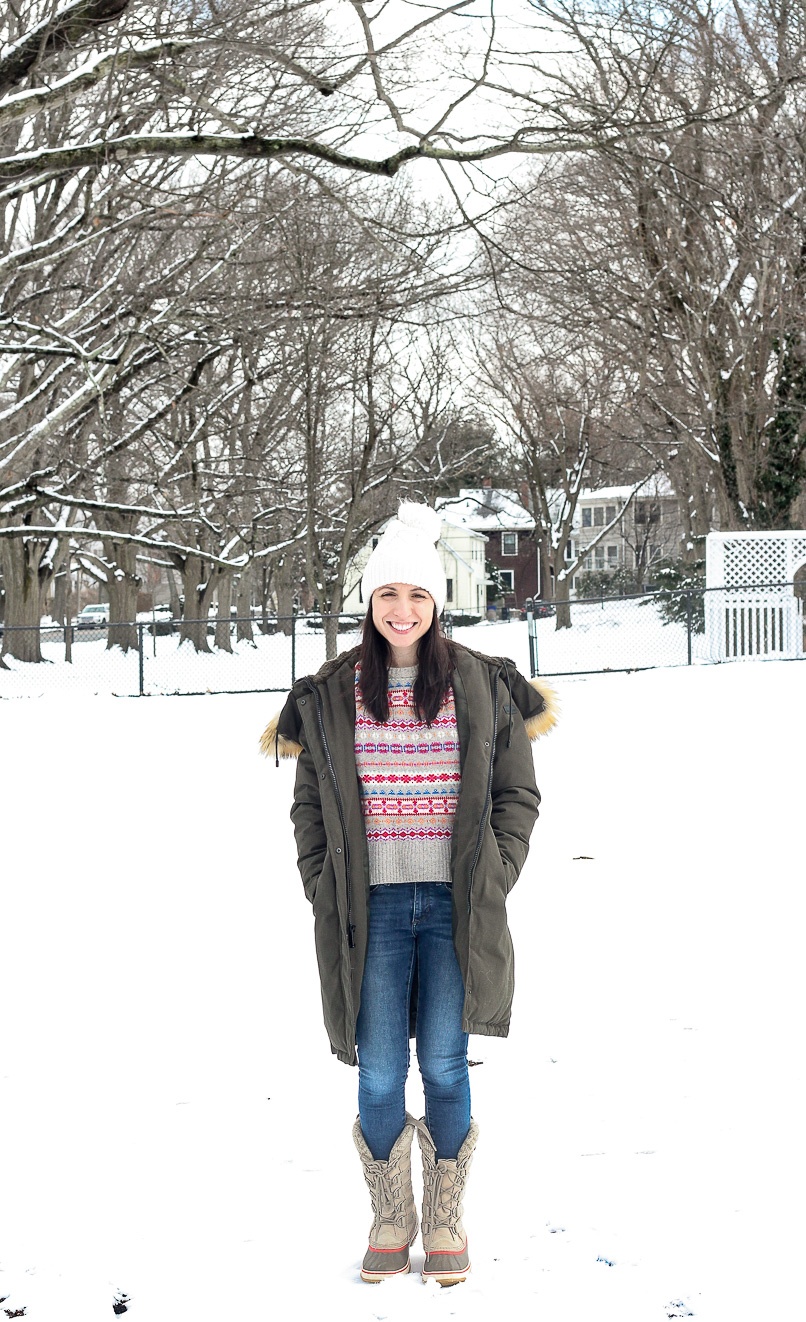 My Winter wardrobe has been steadily improving since moving up to New England. Some of my mainstays include fair isle sweaters and Sorel waterproof boots. Sorrel snow boots are incredibly warm and always keep my feet cozy on our snowy outings.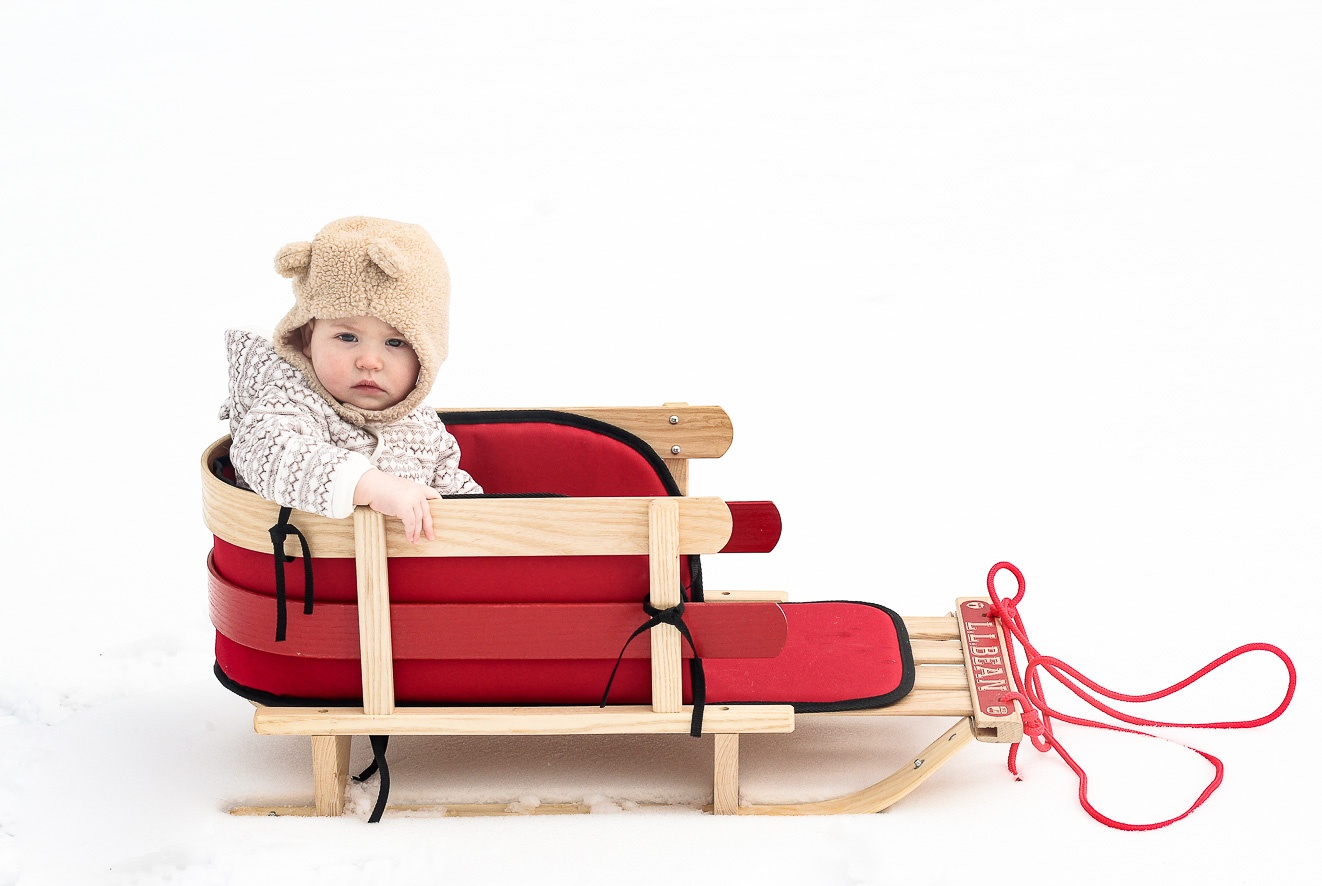 I can't even with this one. That face!! She loved being pulled in her L.L. Bean wooden sled! Bennett was gifted this sleigh when he was a baby and got loads of enjoyment out of it. It's so pretty that I also use it as decor under our Christmas tree during the Holiday Season! It's a cute place to stack some gifts.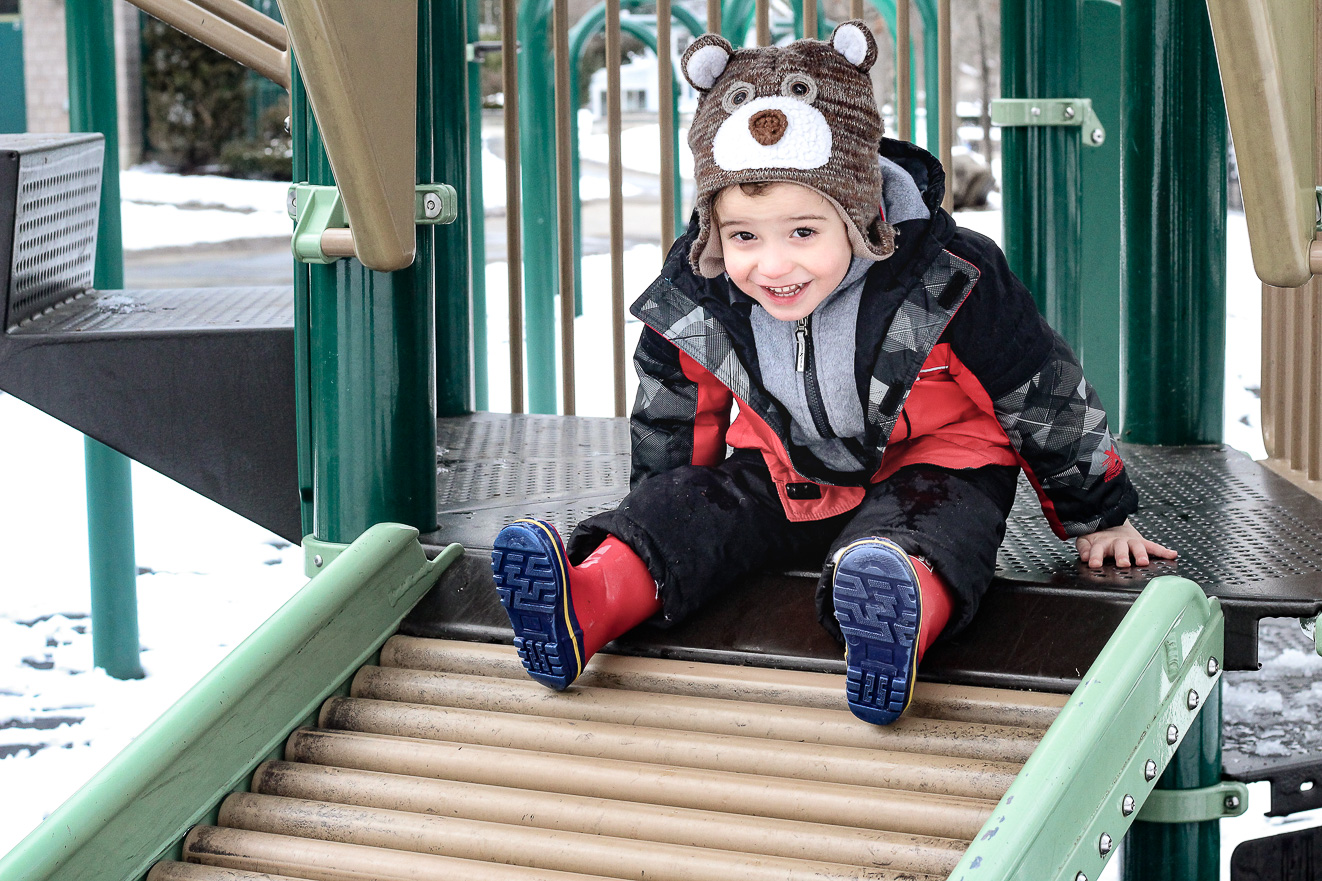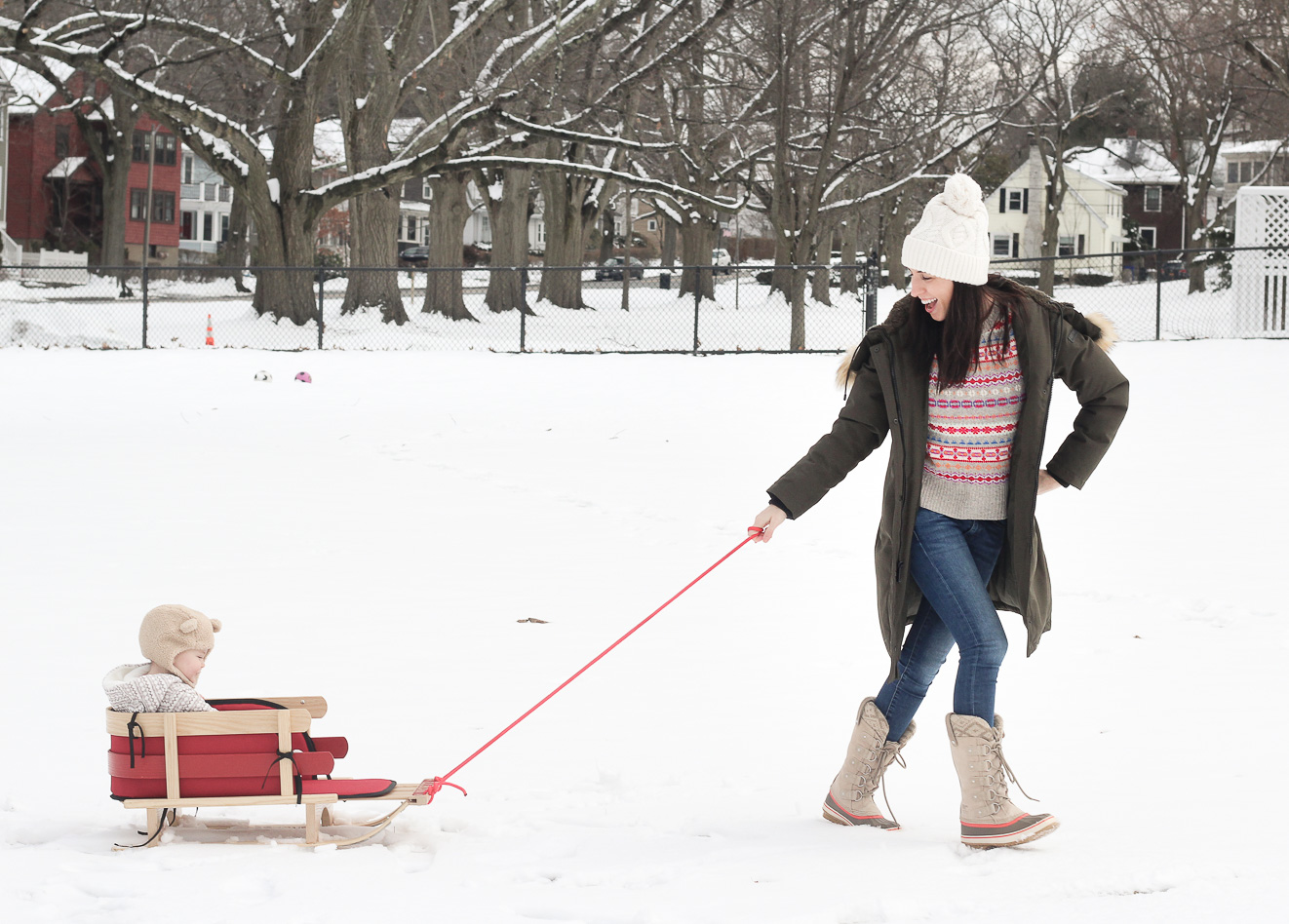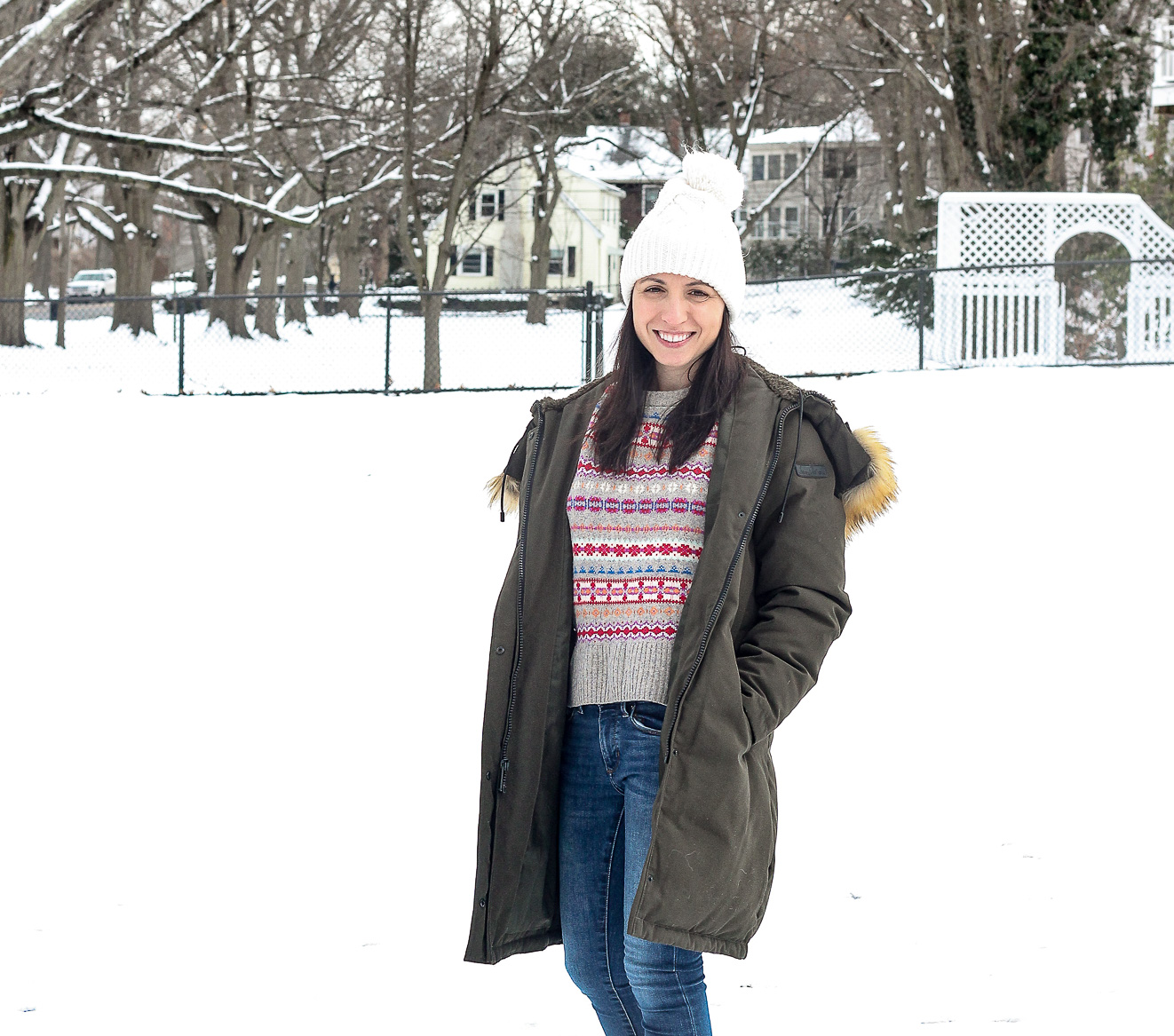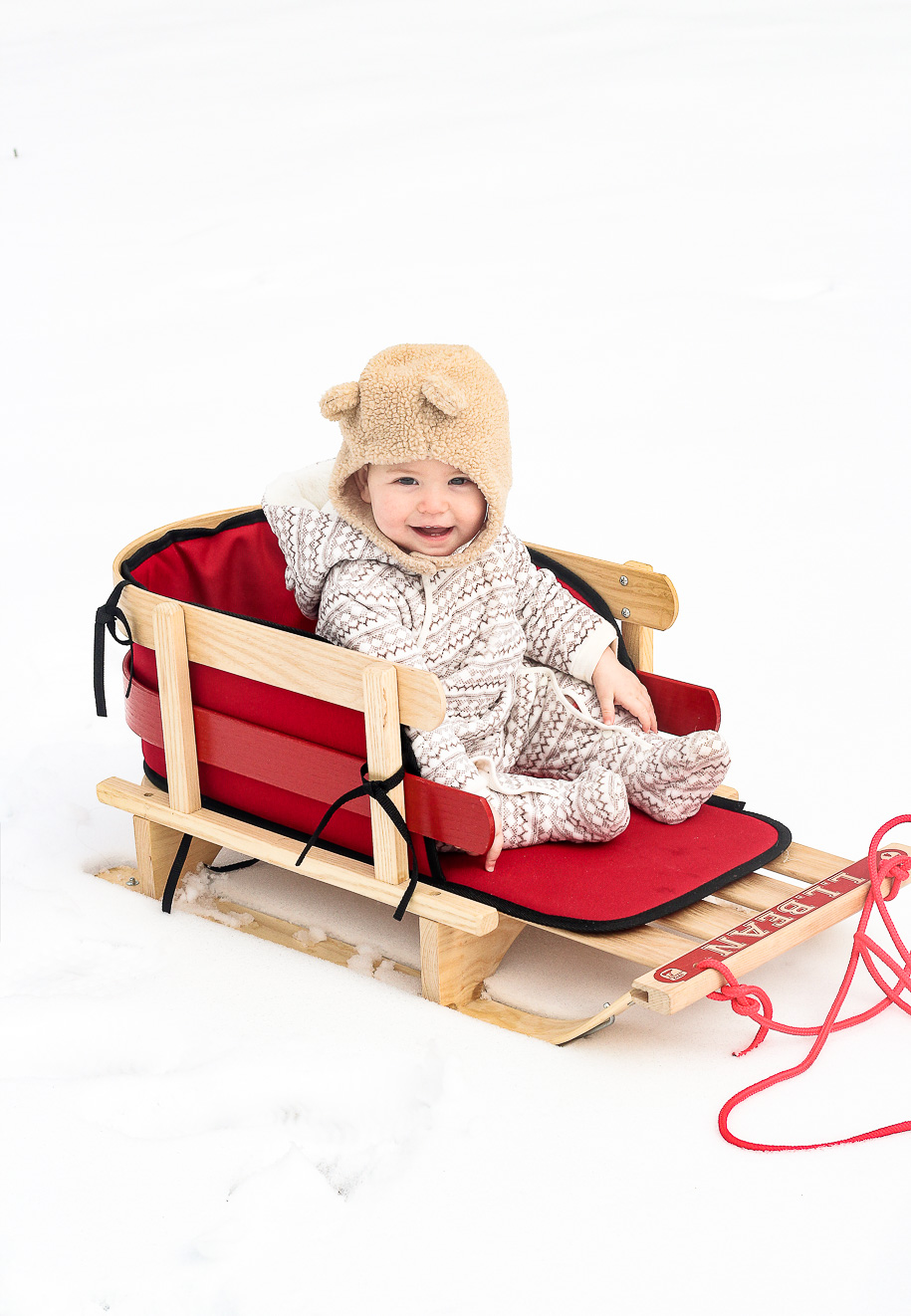 Austyn's hooded baby bunting outfit is from Nordstrom and actually a hand-me-down from Bennett. This print is no longer available but I linked a few of my favorite buntings below. Buntings are an essential where we live, keeping her nice and warm while we conquer our Winter adventures.
My Winter Wear: SAM EDELMAN PARKA JACKET WITH FAUX FUR HOOD (my olive color no longer available but still available in black and white and ON SALE!)  |  FAIR ISLE SWEATER (from GAP last year but LOVE THIS ONE (ON SALE) and THIS ONE (ON SALE) |  BANANA REPUBLIC JEANS  |  SOREL BOOTS (ON SALE)
Austyn's Hooded Baby Bunting: Pattern no longer available but adorable pattern options HERE and HERE
Wooden Pull Sled: L.L. BEAN
Shop the Post