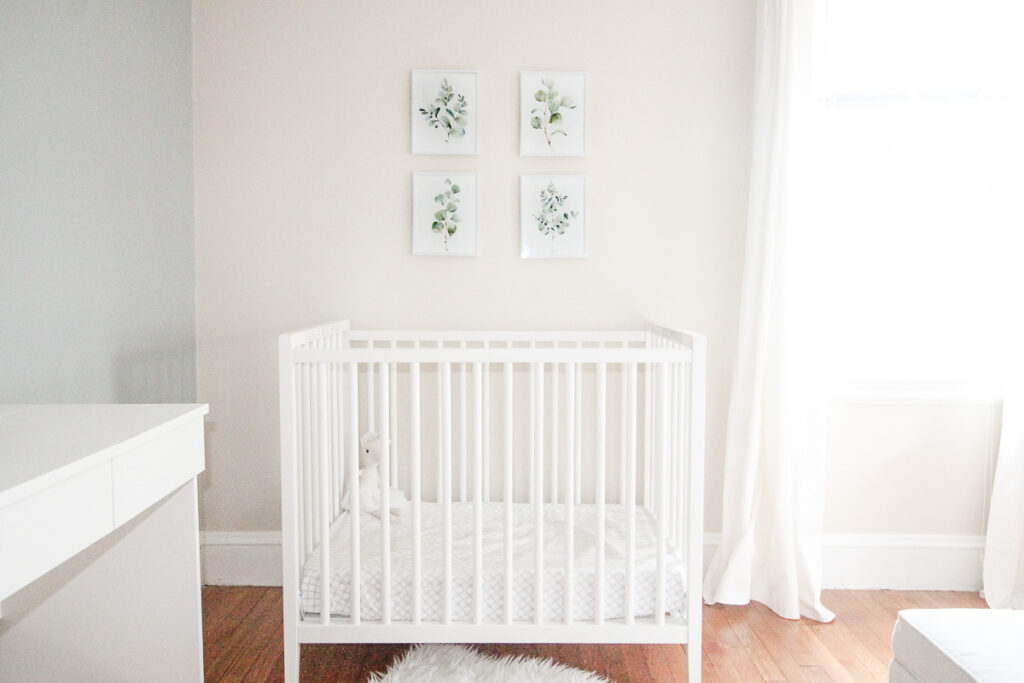 I was 37 weeks pregnant with Bennett when we moved to Boston and  we spent the following two and a half years after his arrival very comfortable in our cozy 2 bedroom condo. But when our beautiful little surprise Austyn was born, our pleasant little space began to feel like a kid swarmed, overcrowded mini playhouse and we needed to get creative in order to make the best use of our space.
Since Bennett was never a good sleeper we were nervous to move Austyn into his room after she outgrew her bassinet. So we decided it would be best if she stayed in our room for the remainder of the time we were in our condo. I began to shop around and found this darling mini crib which fits perfectly into our bedroom and doesn't make the space feel too crowded. Austyn now has her sweet little corner of our room, and I recommend a mini crib for anyone who may need to share a room with their little one or make the best use of space in a smaller nursery.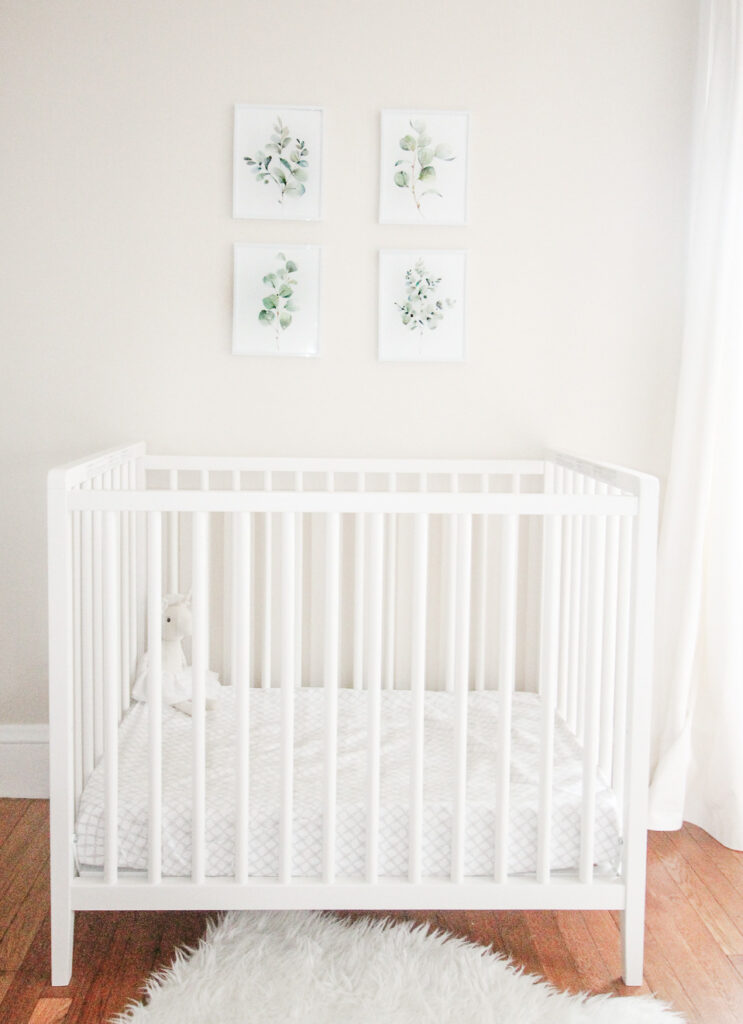 I decorated above her crib with these adorable botanical prints I found on Etsy. They were a digital download so I paid about $10 for the set and had them printed at our local FedEx. I found the frames at Michaels and paid under $20 for a pack of four.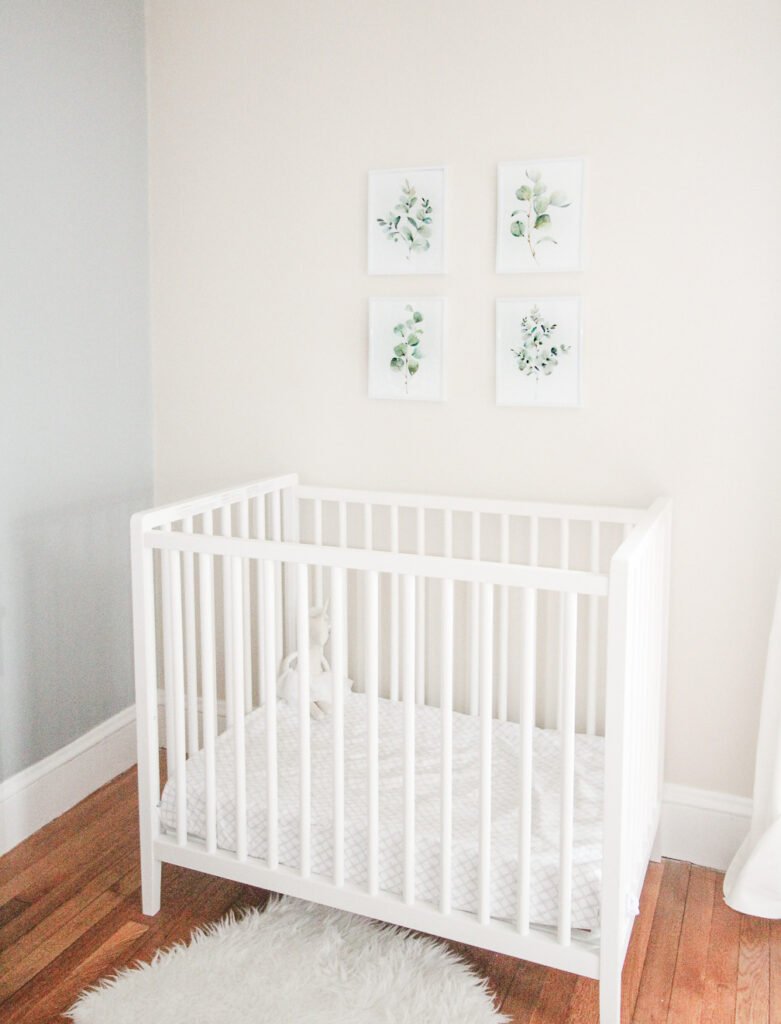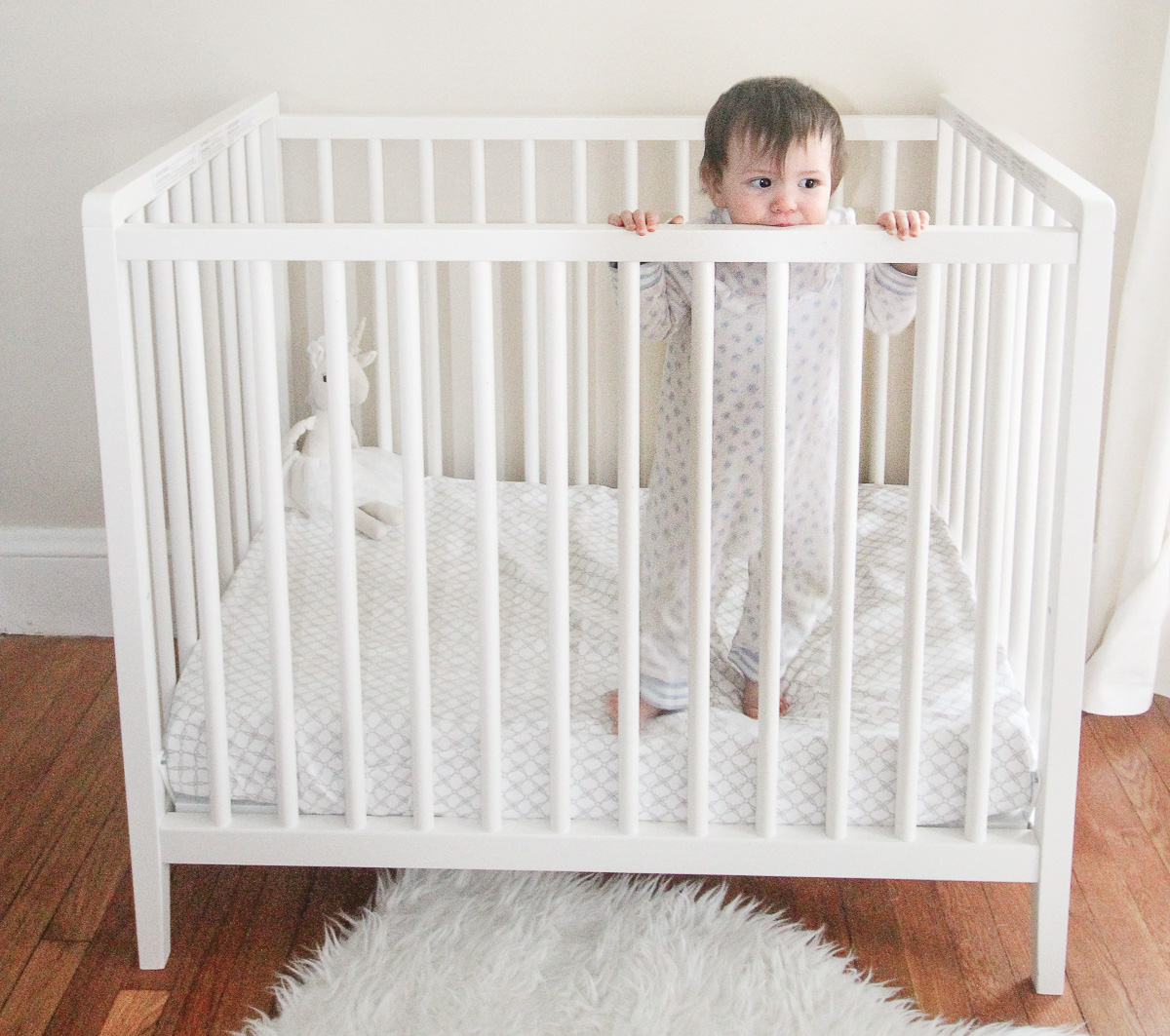 I chose a simple gray and white lattice patterned fitted bedsheet, which, unfortunately, is not currently available. But I love these other options: Organic Pin Dot Mini Crib Fitted Sheet  |  Tuxedo Gray Dots Mini Crib Fitted Sheet  |  Earth And Sky Triangle Mini Crib Fitted Sheet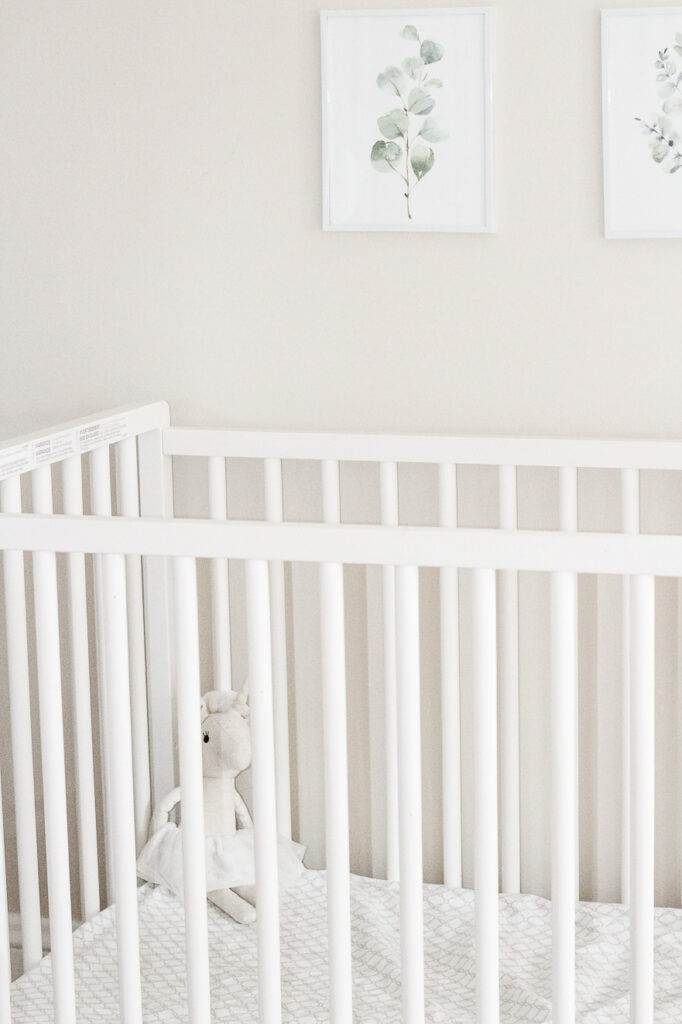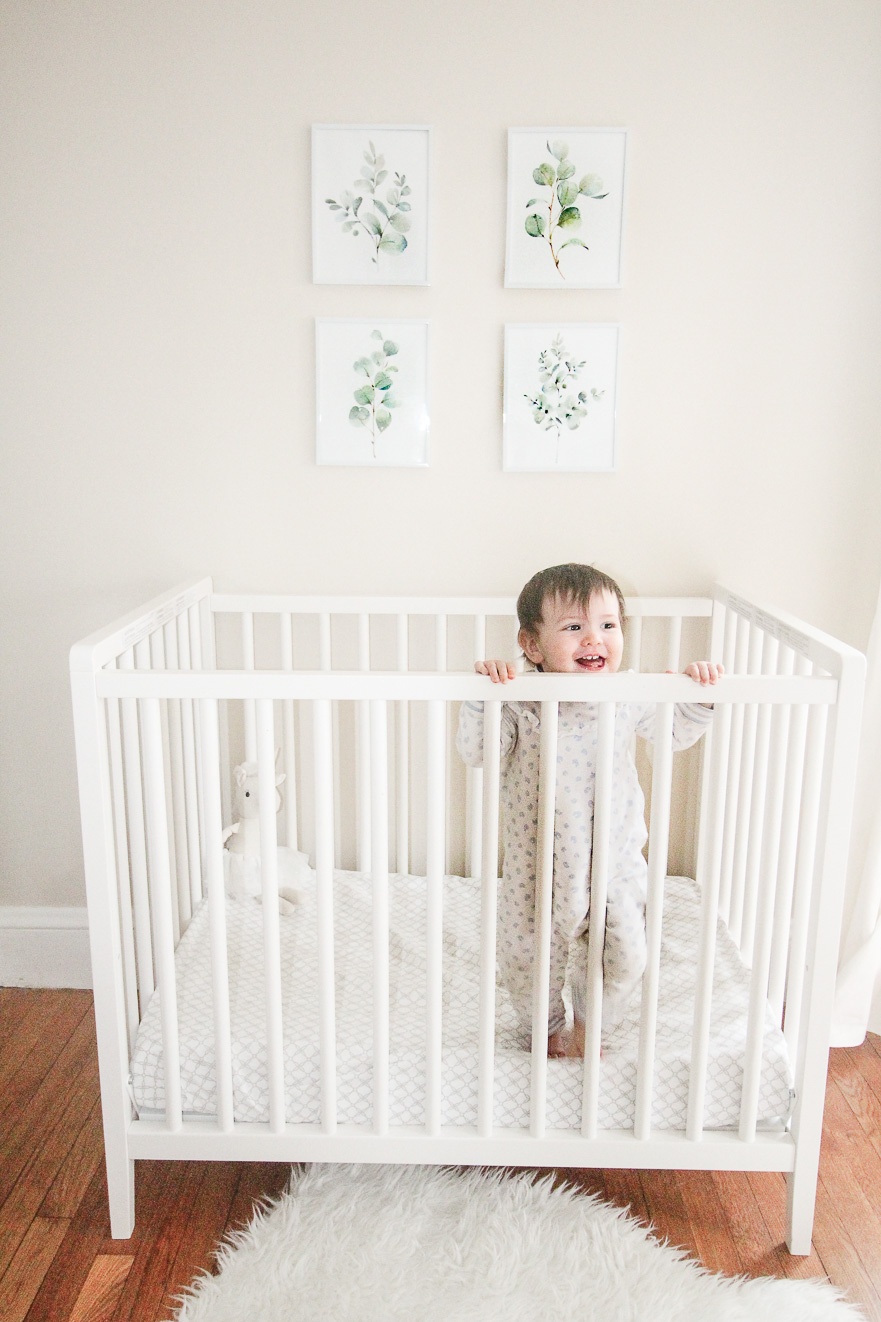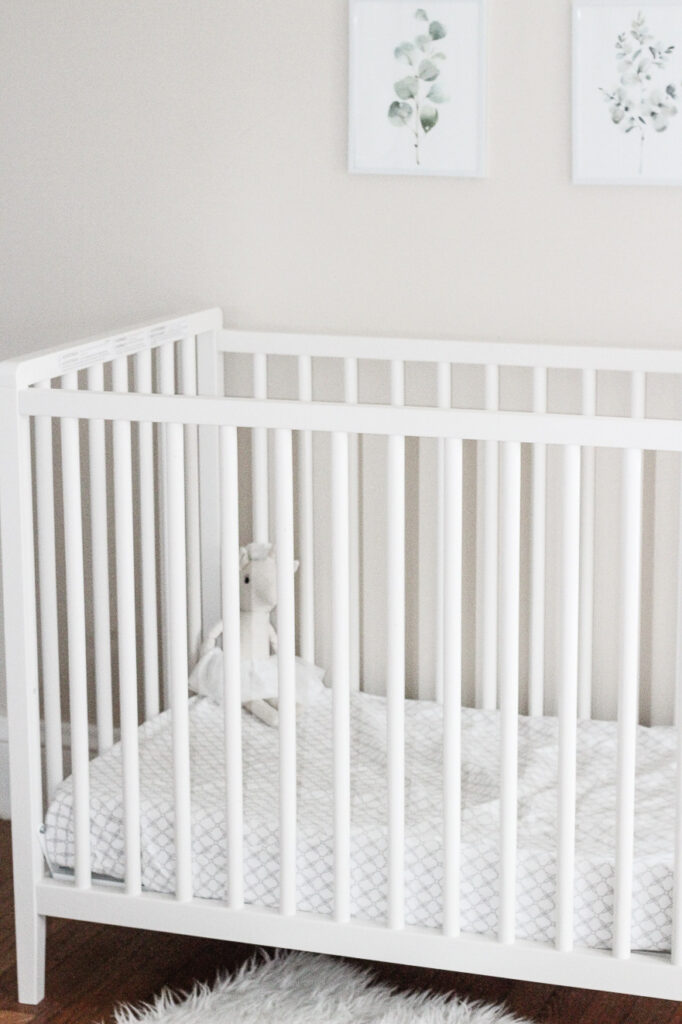 POST DETAILS:
Crib: Hayden Mini Crib & Mattress Set (Pottery Barn Kids). Also love this mini crib and this mini crib!
Fitted Sheet: Gray & White Lattice Fitted Sheet (Pottery Barn Kids). No longer available but love this one, this one and this one.
Sheepskin: Rens Sheepskin (IKEA)
Prints: Eucalyptus Wall Art Prints (Etsy), Frames: White Multipurpose Wall Frames (Michaels)
If you enjoyed this post be sure to check out this post on Bennett's Southwestern Toddler Room!
Shop the Post