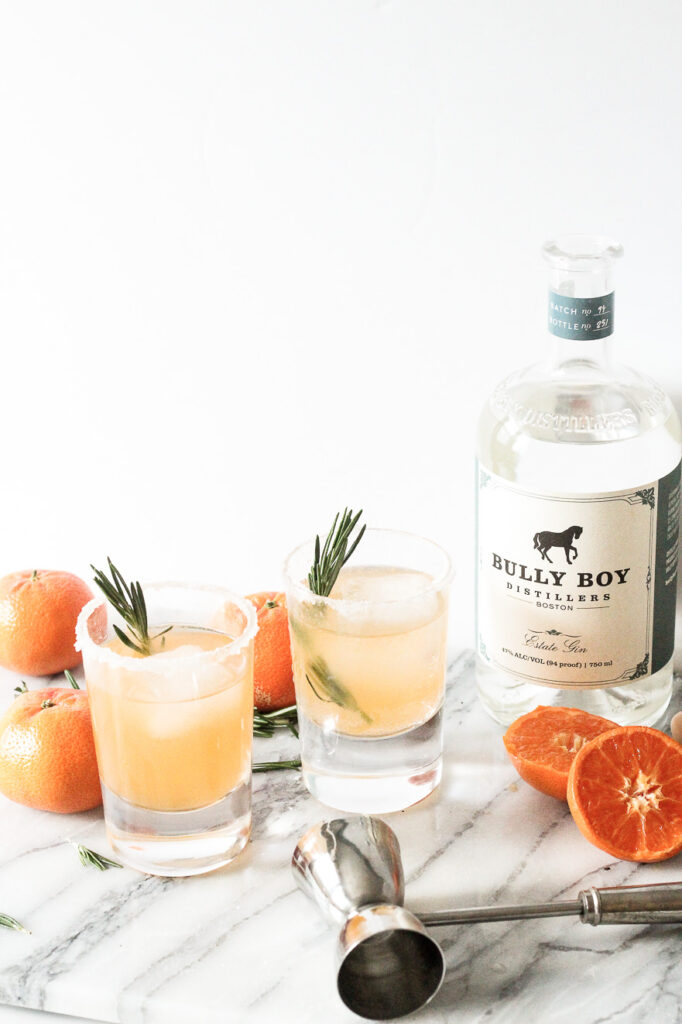 Living amidst all the New England beauty is collaterally exchanged with having to endure a long, shivering Winter. And although I am looking forward to the first day of Spring, which is just a few weeks away, I confess I am a little sad about seasonally retiring those robust, warming winter spices and some other traditional tastes of Winter. Therefore, I wanted to share one more delicious, effortless cocktail that embraces some of my favorite Winter flavors.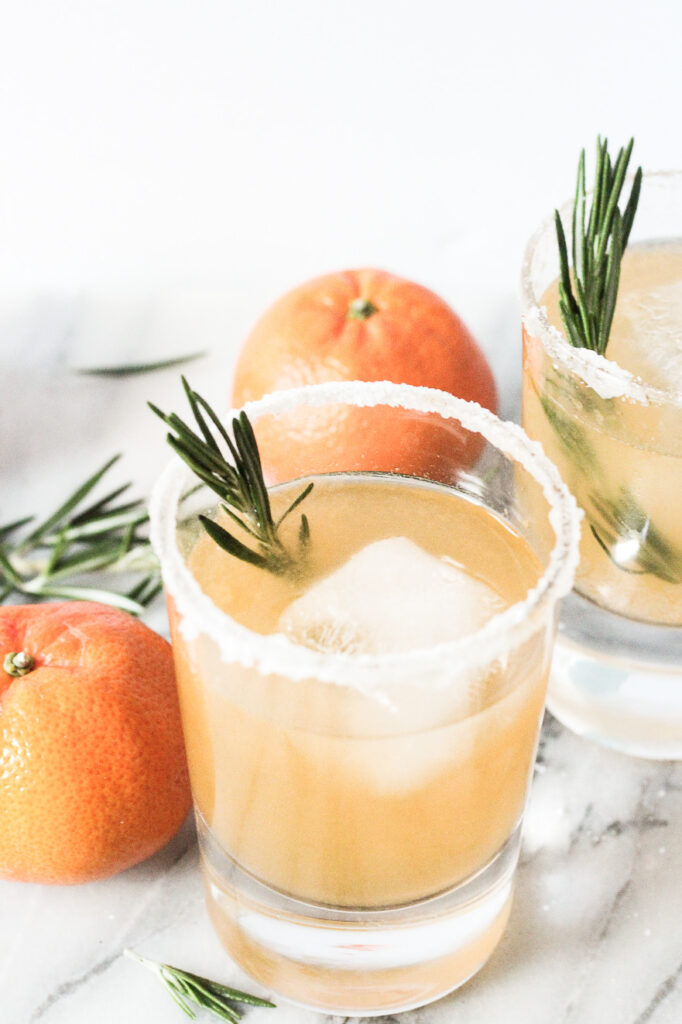 Like most of my cocktail recipes, this beauty starts off with a flavored simple syrup. Simple syrups are incredibly quick and simple to make and are an excellent way to add some of your favorite interesting flavor profiles into a cocktail. For the Winter Clementine Fizz, I concocted a vanilla rosemary simple syrup. Although that combination may sound a little absurd at first, I promise they harmonize together beautifully and you end up tasting both elements within the cocktail.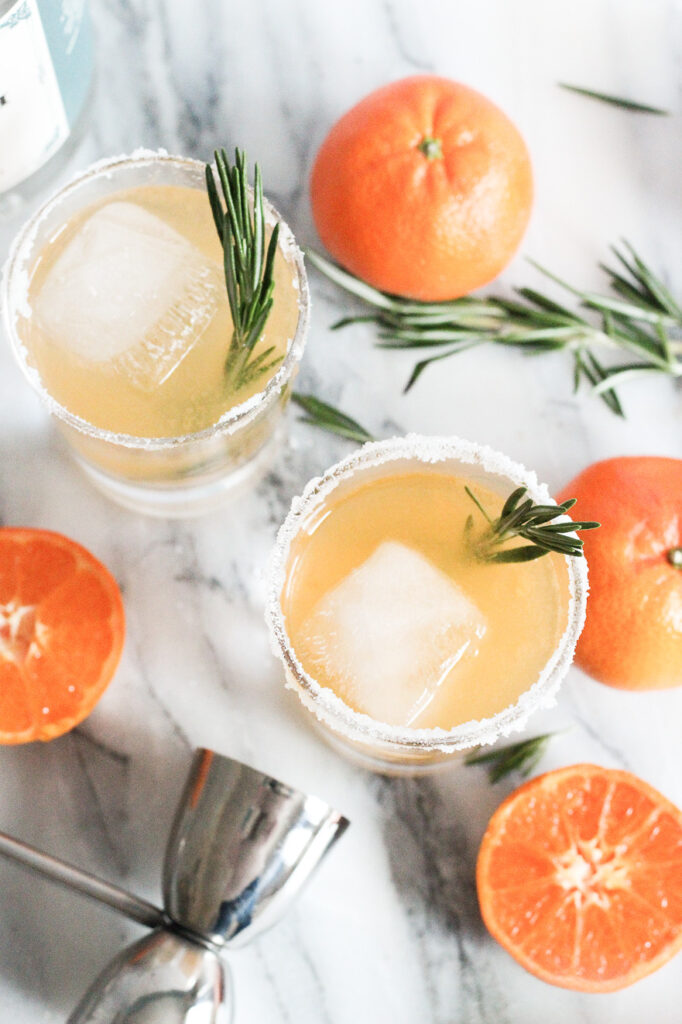 I chose to base this drink around the clementine. Clementines are the most delicious little citruses. They are juicy, sweet, seedless and add a beautiful freshness to this drink. Clementines are in a close tie with grapefruit as my favorite Winter citrus.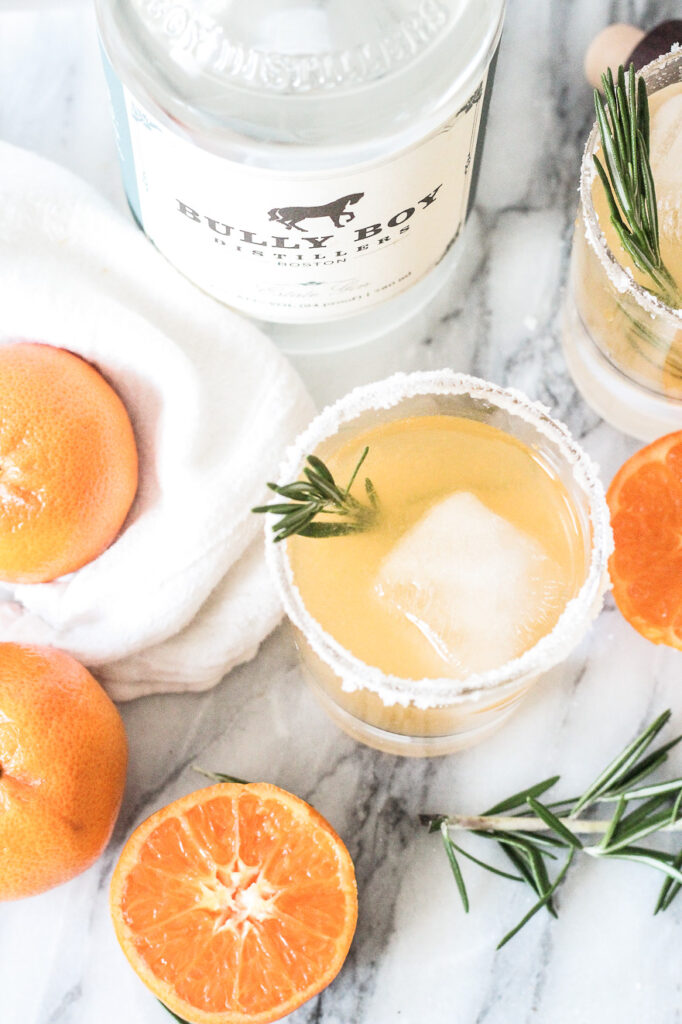 I am a fan of gin so it is naturally incorporated into a good number of my cocktails. I recommend using a gin that is heavy on the aromatics and botanicals. It will balance this cocktail beautifully. I hope you enjoy this one as much as I do!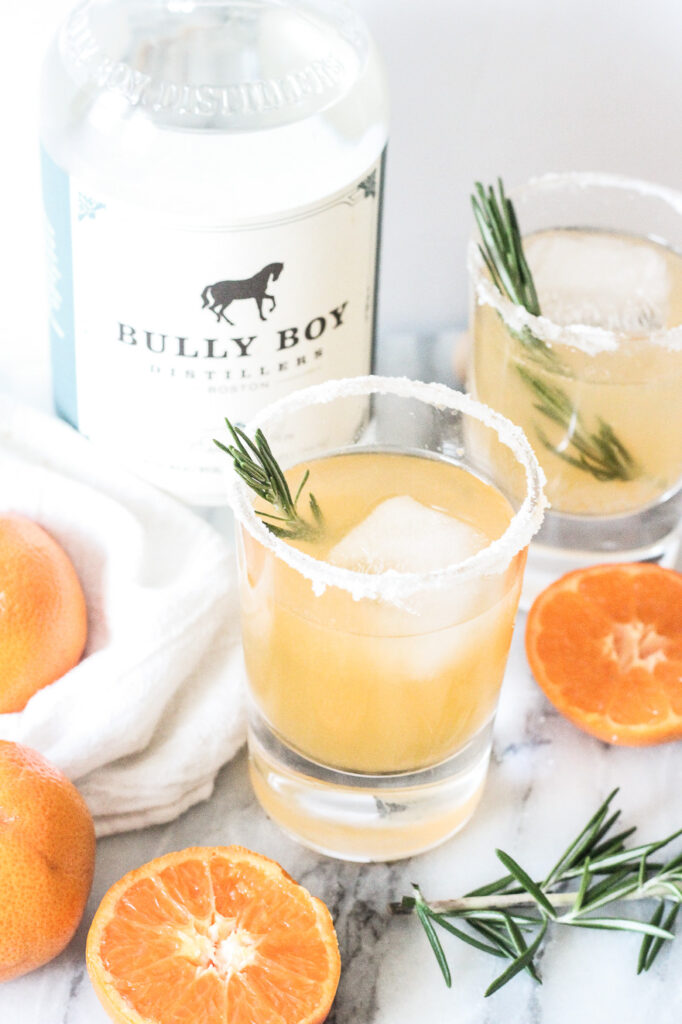 Winter Clementine Fizz
(recipe makes 1 cocktail)
Ingredients-
1/2 cup water
1/2 cup granulated sugar (plus some extra sugar for rim of glass)
1 1/2 tsp good vanilla extract
1 sprig of rosemary (plus extra sprigs for garnish)
2 oz gin
3 oz clementine juice (approximately juice of 2 clementines)
Splash of club soda
Instructions-
-To prepare simple syrup stir sugar into water in small saucepan over medium heat until sugar dissolves. Remove saucepan from heat, add vanilla and rosemary sprig and allow to cool. Let sit for an hour to ensure flavors infuse. You can store the extra simple syrup you don't use in your cocktail in an airtight container in the fridge up to 1-2 weeks.
-To prepare the cocktail, add gin, clementine juice and 3 Tbsp of simple syrup to a tumbler rimmed with sugar. Stir then add ice.  Top with a splash of soda and enjoy!