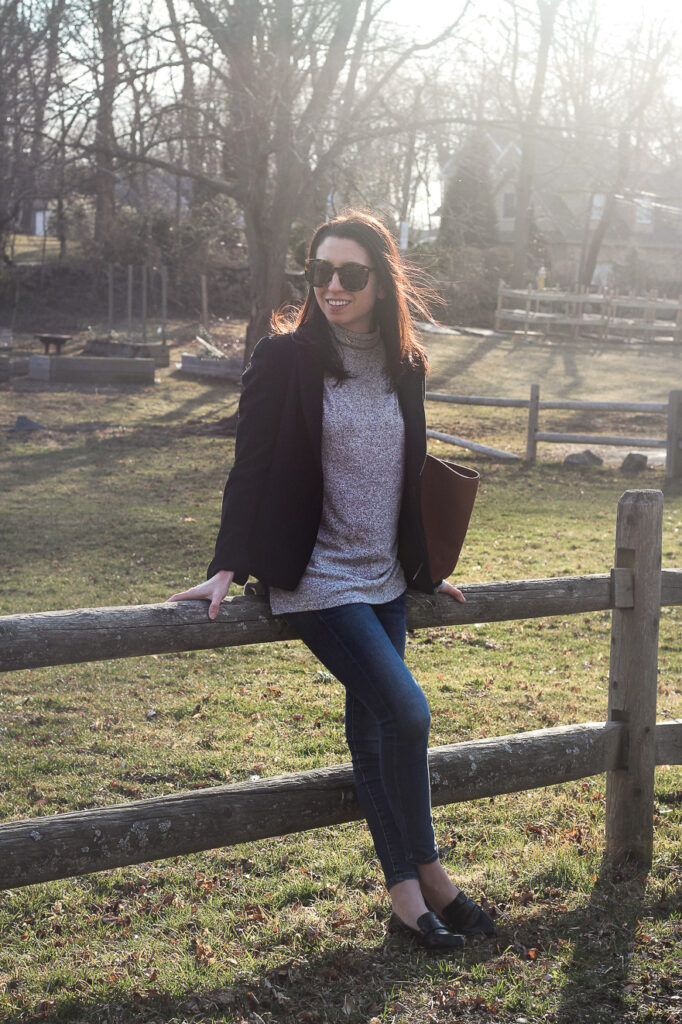 MY OUTFIT DETAILS:
WHITE HOUSE BLACK MARKET BLAZER  |  J.CREW TURTLENECK  |  BANANA REPUBLIC JEANS  (ON SALE)  |  NINE WEST LOAFERS (MINE ARE LAST SEASON BUT NOW THEY HAVE BOWS!)  |  MICHAEL KORS TOTE  |  KAREN WALKER SUNNIES
When we first moved up to New England, Brian and I made a small tradition out of picking a town within driving distance to explore on a Saturday. When it was just the two of us we would really make a day of it. We would see the sights and learn the history, which of course being in New England is plentiful. We would pick a local restaurant to try and end the day at a town haunt with a local beer.
After Bennett was born we kept up with the tradition with him in tow, but as he got older our restaurant selections became more kid-friendly and the local drafts were replaced with treating him with an ice-cream before heading home. After Austyn was born our little tradition continued to fade out especially after I returned to working on Saturdays.
However, since this past Saturday was forecasted to be in the mid-60's, Brian and I looked at each other and said, "let's go". We headed to Marblehead, Massachusetts, a quaint, quintessential coastal New England town in Essex County. The day wasn't abounded in adventure. It wasn't a day of local shopping or culinary escapades as it once was. It was a day to reconnect. To take in the enchanting coastline. The kids played and devoured the beautiful Spring day. Brian and I watched.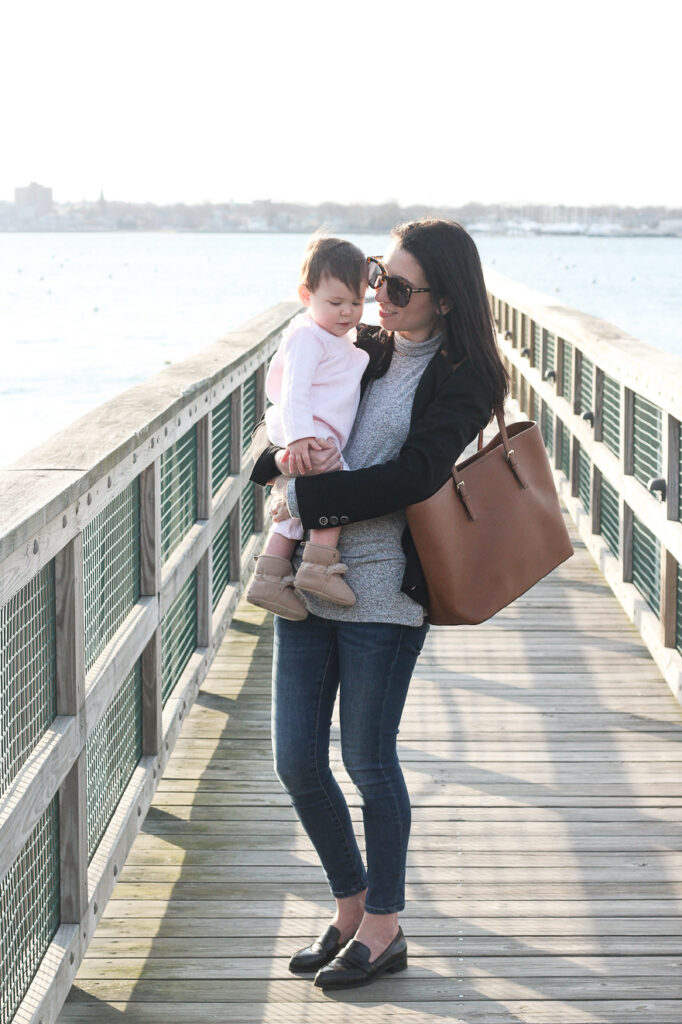 Although the New England days are starting to warm up, the evenings are still brisk with a chill in the air. Whenever there is an outlook of temperature versatility, I usually grab a casual black blazer as it can easily be removed if it gets too warm and really polishes off an outfit. This black blazer is from White House Black Market, but I also love this one and this one is under $100! You can check out other ways I styled a blazer in this post |  this post  | and  this post.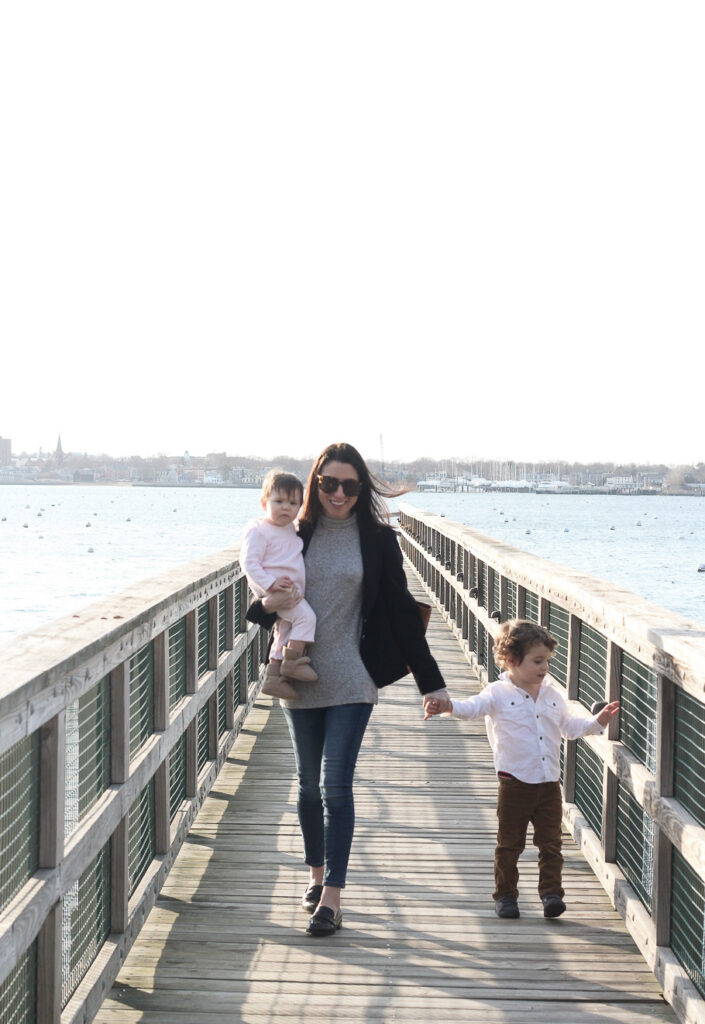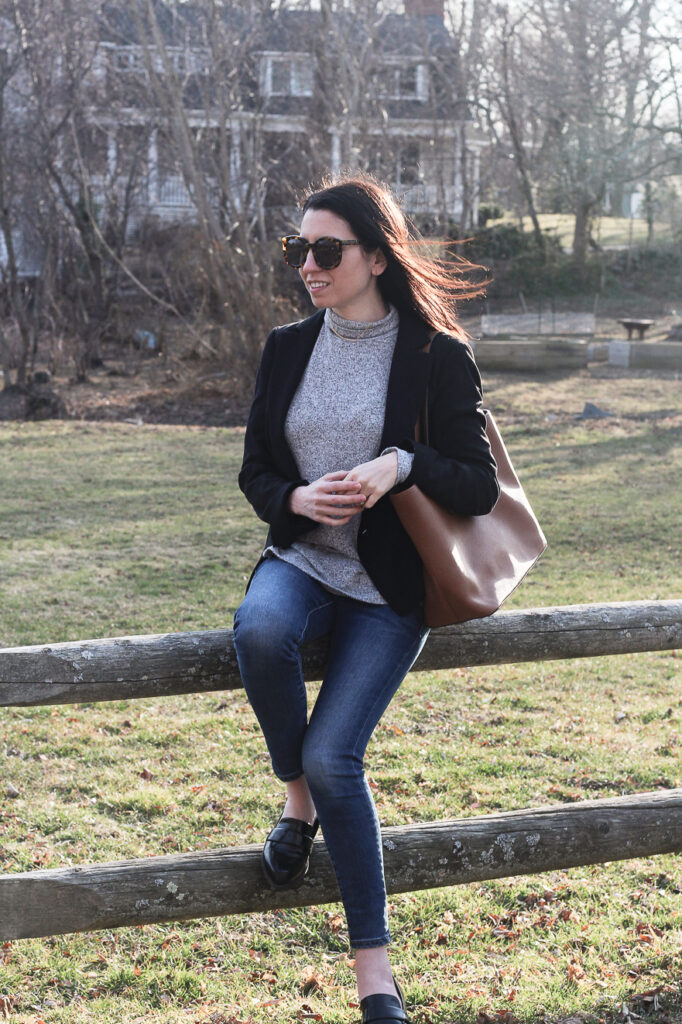 I wear these Banana Republic Skinny Jeans often because I love how the versatility of the ankle length allows me to wear them in the Spring and Summer with either loafers, sneakers or sandals, but also easily tucks into a boot for our crazy northeast Winters. I honestly swear by Banana Republic jeans. They're affordable, and I have multiple pairs since they always seem to fit me just right.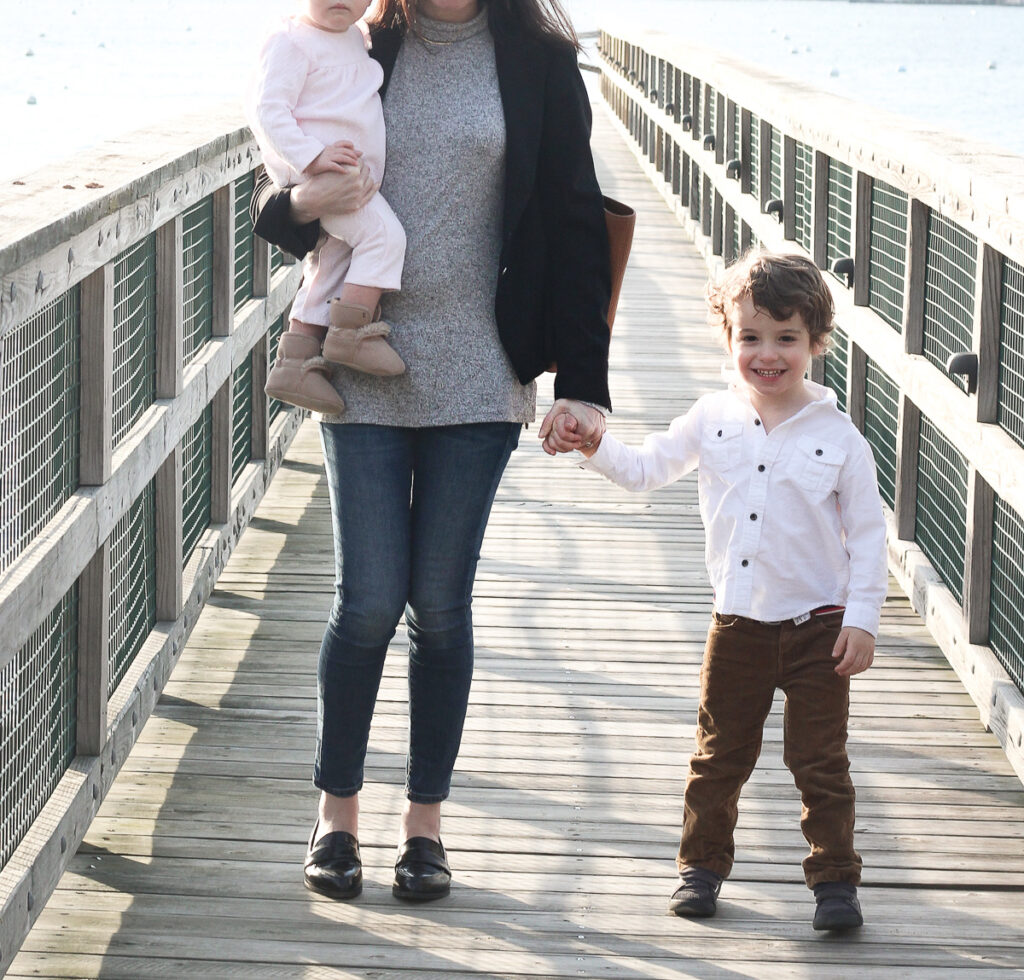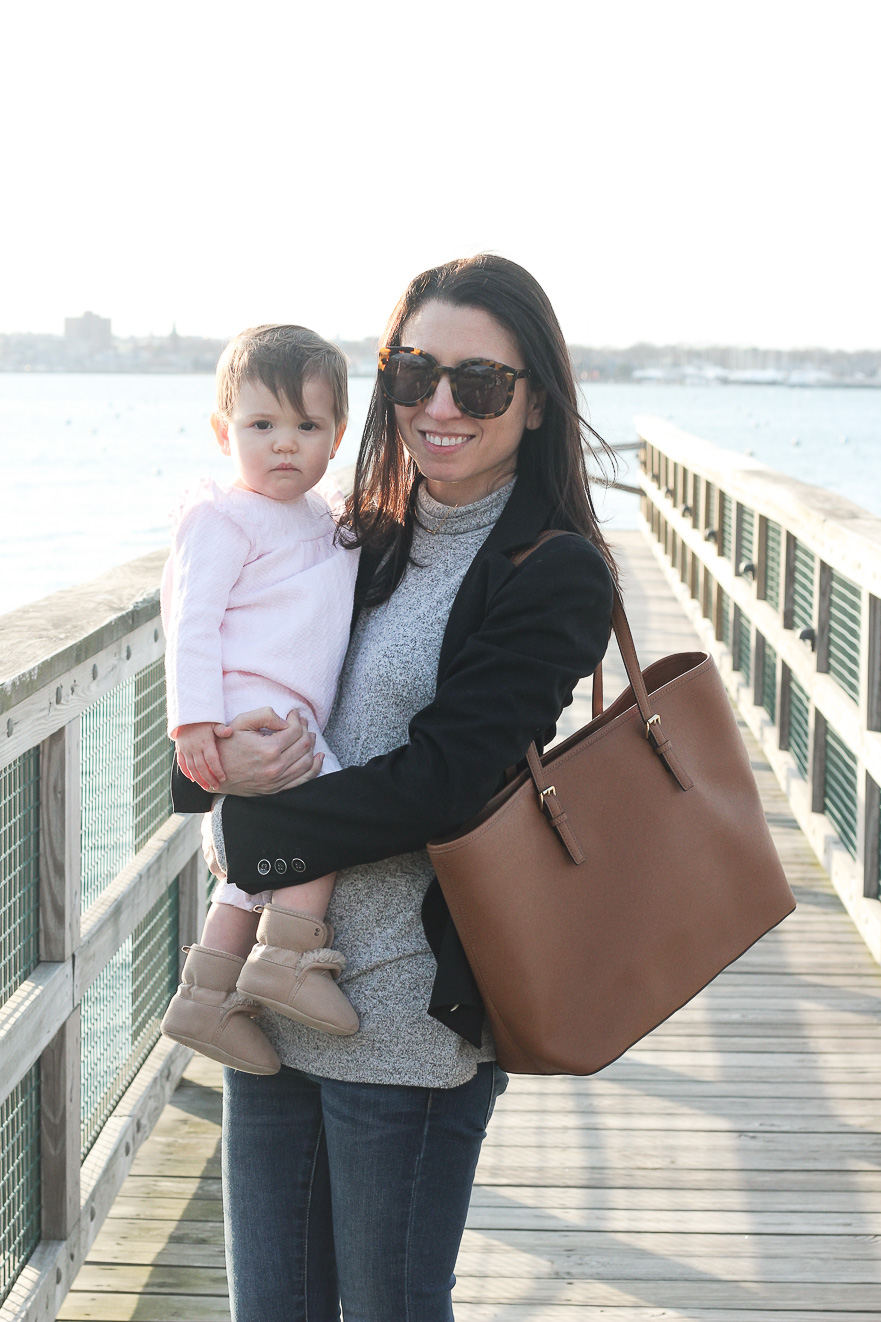 The last piece of my outfit that I wanted to really share with you guys is this Michael Kors tote. It's roomy, yet not too big, structured and sophisticated. It easily fits a bunch of kid supplies I need for the weekend, but I also carry it to work with my laptop, and the deep camel color pairs beautifully with a variety of other hues. Also, it's now available through Amazon Prime Wardrobe (Hello Free 2 Day Shipping / Returns)!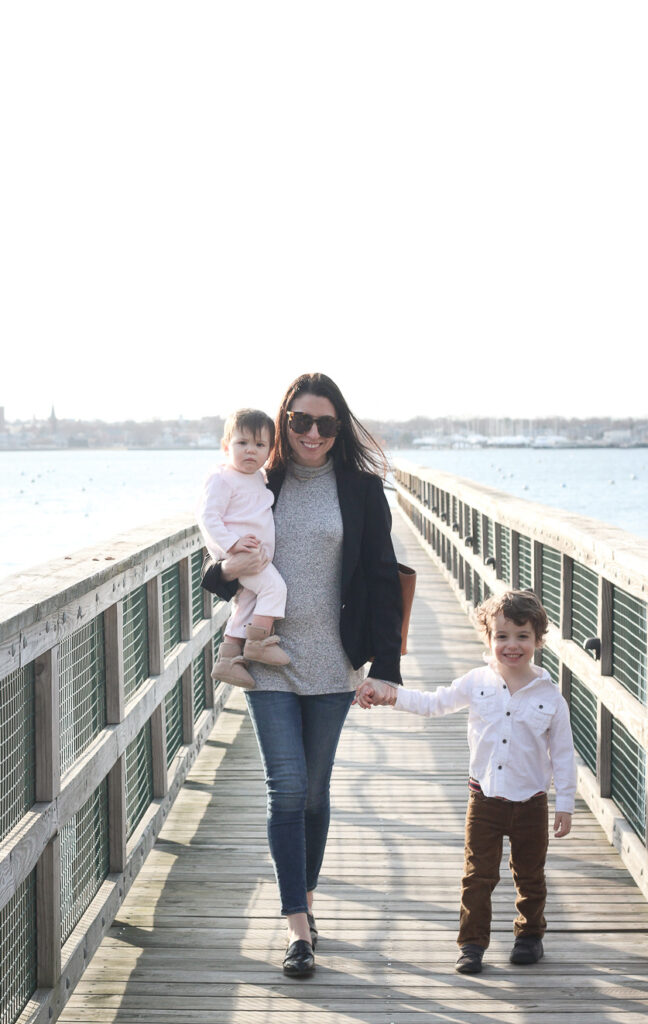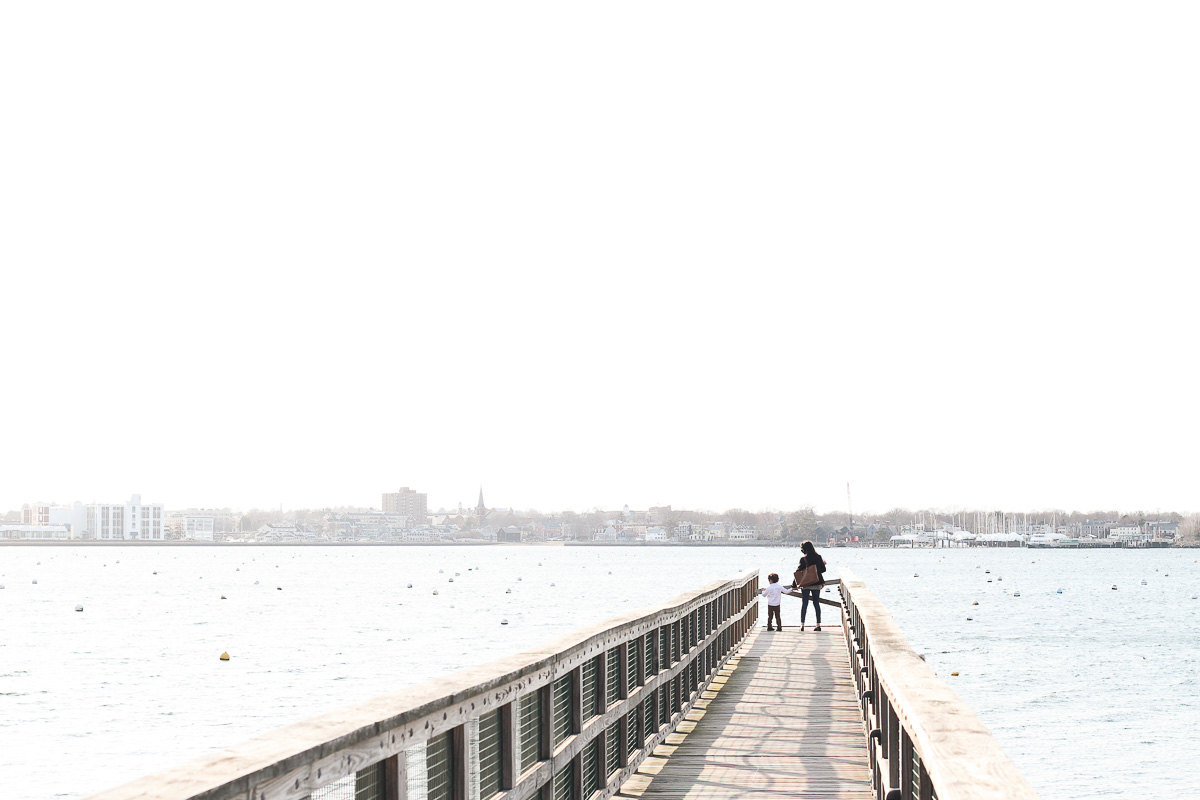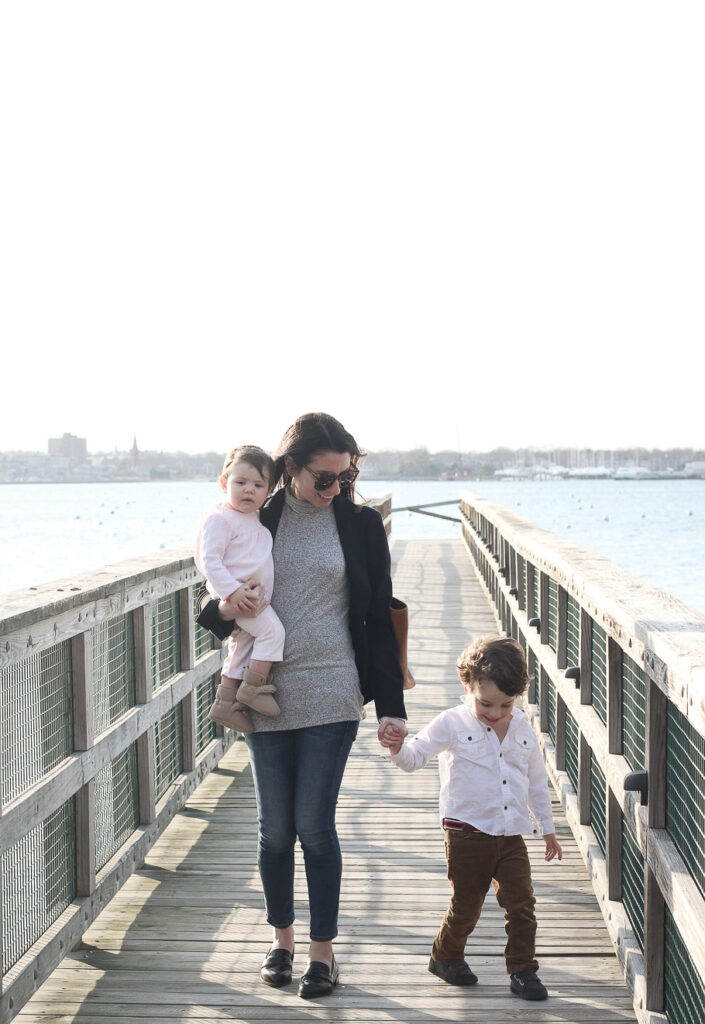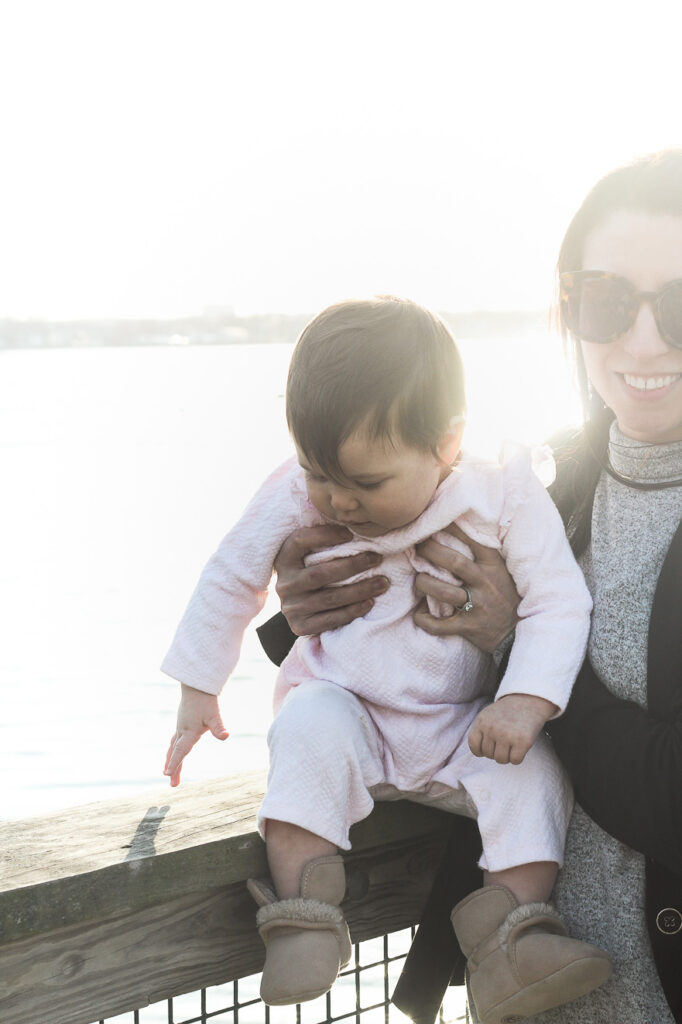 Austyn's really practicing her pouty face in these pictures isn't she? I swear she had a good time!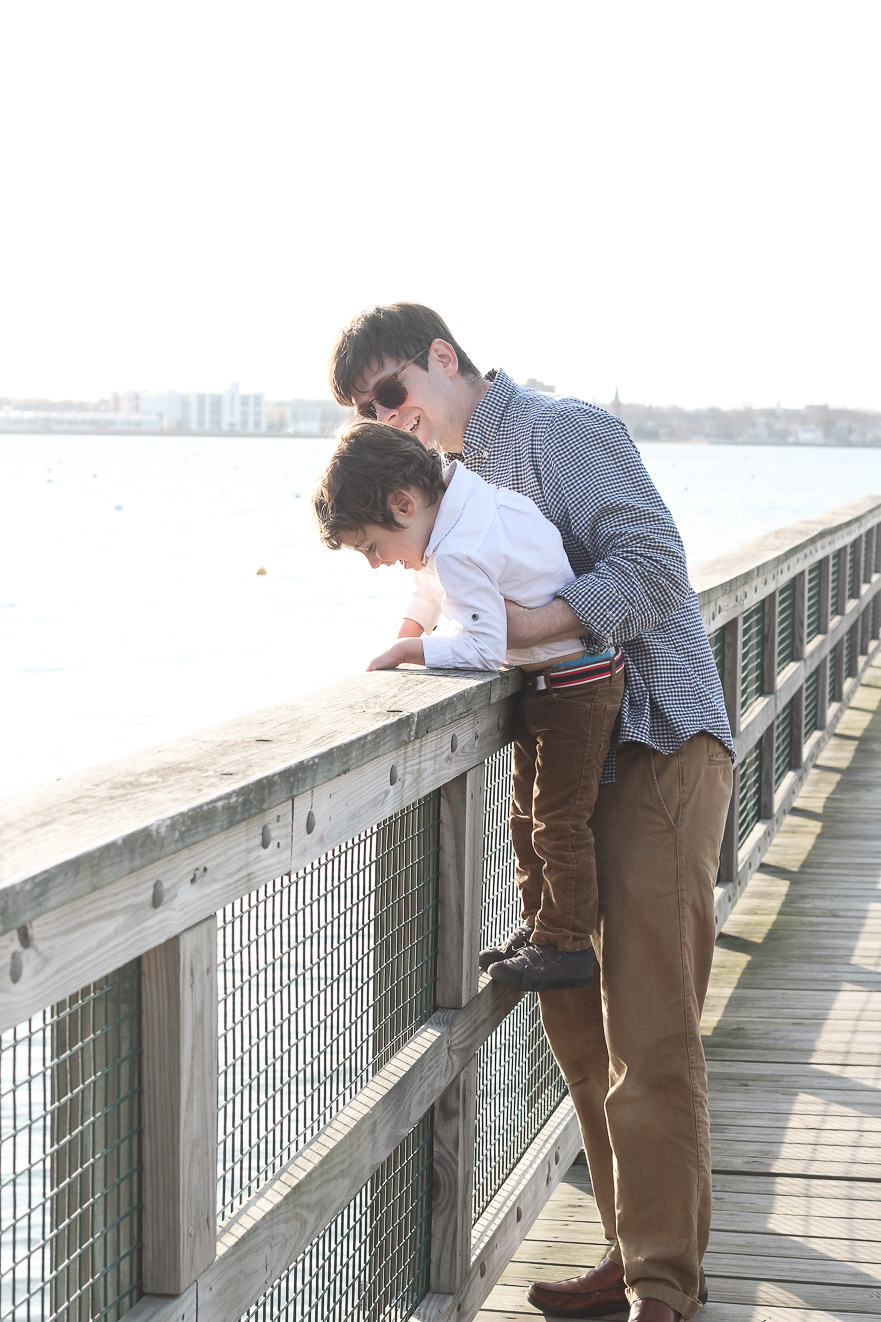 Shop the Post