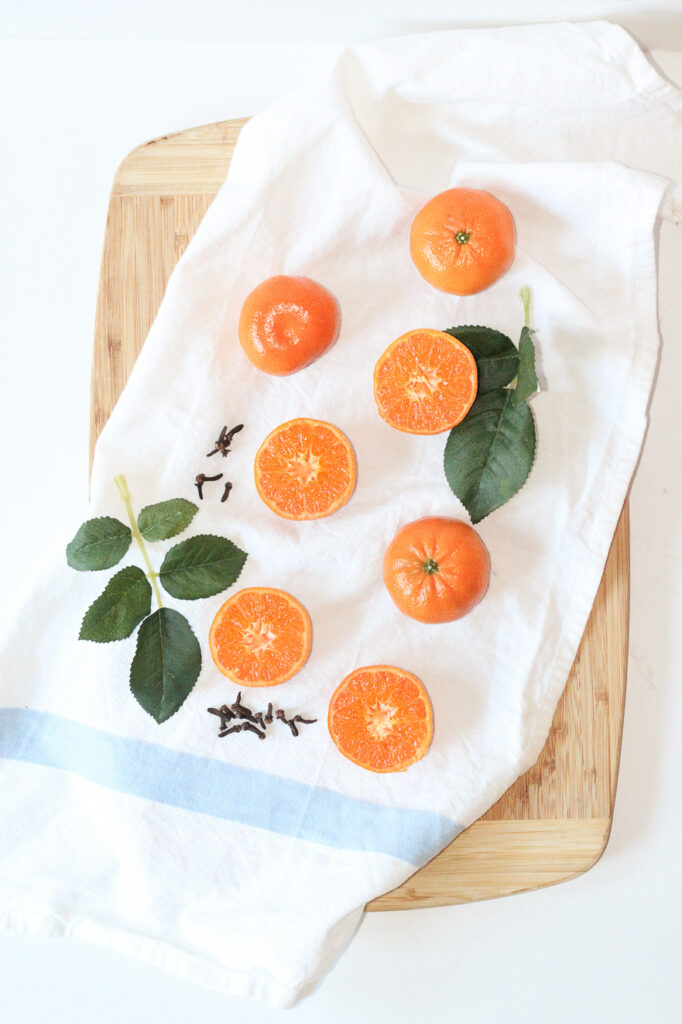 Something I love about my adventures in cooking is stumbling upon flavor combinations that symphoniously complement each other to result in something truly great, out-performing what would have been expected of each ingredient alone. And this is exactly what I found when I baked this loaf for my family for the first time. I am a relentless Pinterester and was noticing postings of bread recipes involving Greek yogurt and, since I have never even thought about including Greek yogurt in my baking, I wanted to give it a try. It was easy to decide to include clementines as the star of the show in this loaf since my kitchen happened to be overflowing in clementines that month (see this post)!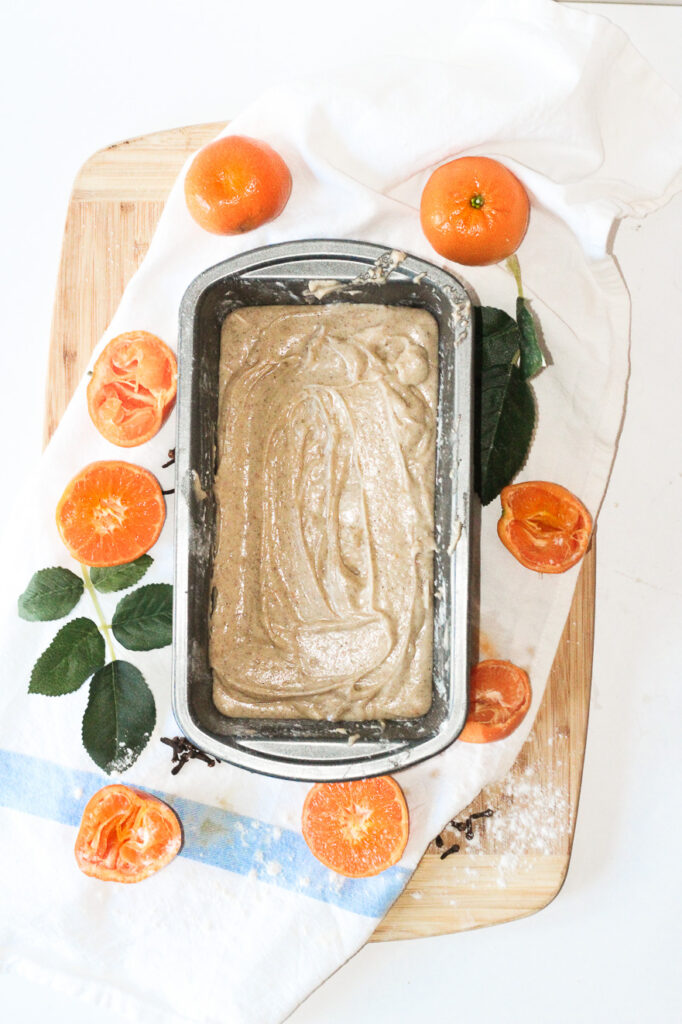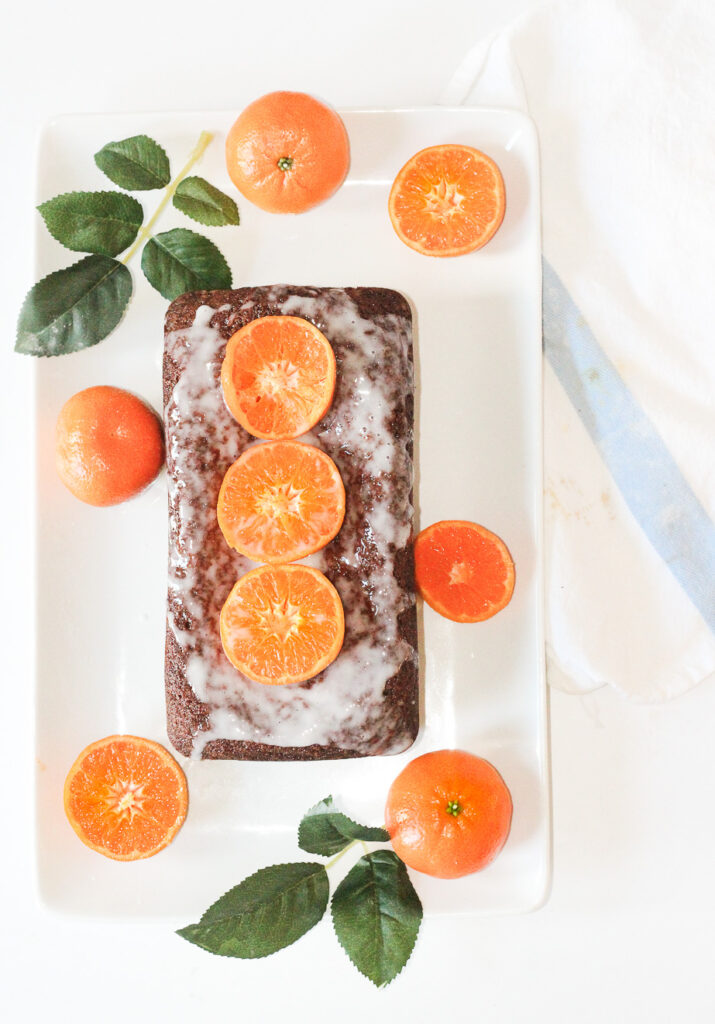 Did you guys ever do that pomander school project around the Holidays when you inserted a bunch of cloves into oranges? I was instantly carried back to that amazing fragrance when I baked this loaf. The combination of citrus and clove is truly incredible and will fill a room with a beautiful warm scent that is lovely around the Holidays, or really any time of year.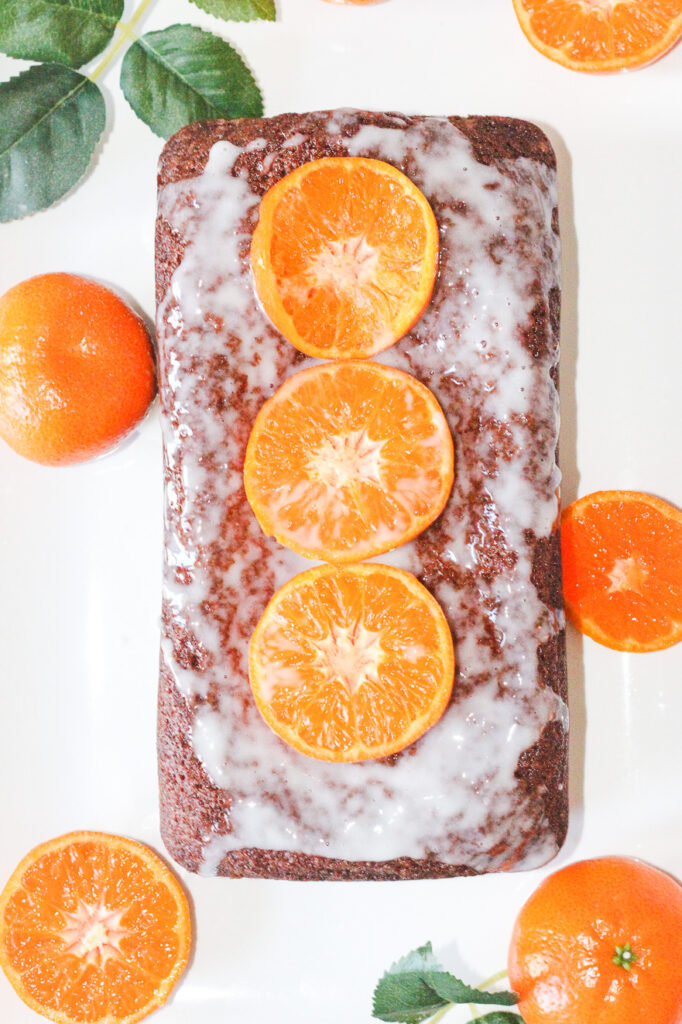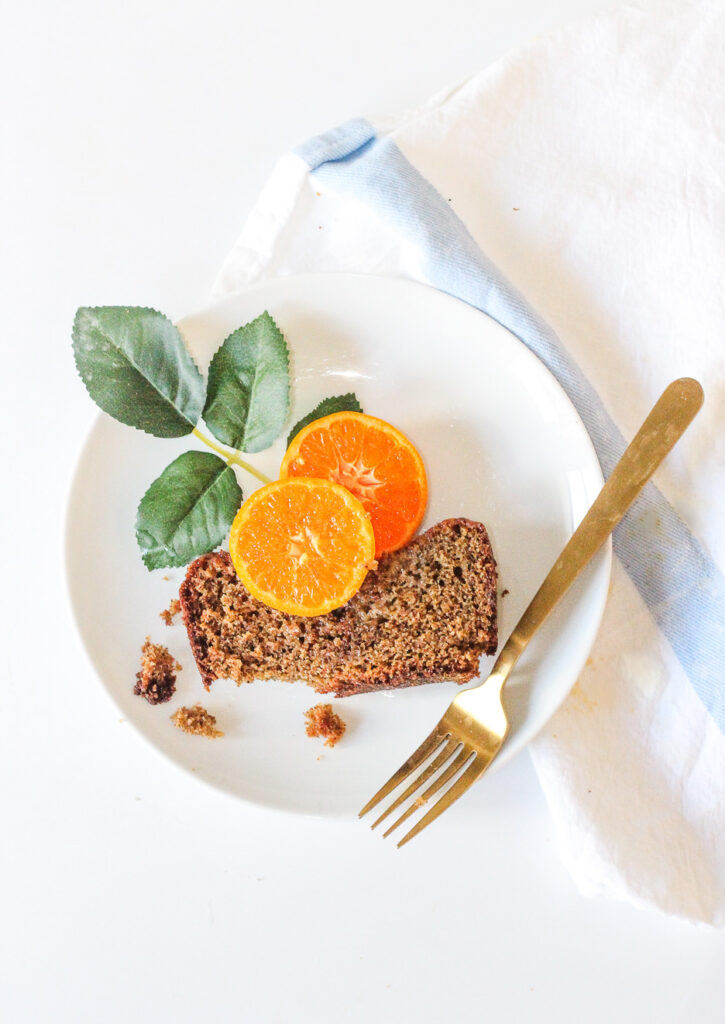 I find that the Greek yogurt within the recipe adds a creamy moistness to the loaf but also helps it get a nice light rise since the acidity from the yogurt activates the baking soda. The Greek yogurt's presence in the icing adds a slight tanginess, which I find absolutely delicious since my family and I don't like icing that is overly sweet. I hope you enjoy making this easy-to-bake bread as well as sharing it with your loved ones!

Spiced Clementine Yogurt Loaf
This easy-to-bake loaf combines the heavenly mix of clementines and cloves while the Greek yogurt adds a creaminess to the texture. Enjoy it for breakfast or dessert!
Author: Nicole Sopp | SEE GLASS BLOG
Recipe type: Breakfast or Dessert
Cuisine: Bread
Serves: 1 Loaf
Ingredients
1¾ cup flour, plus extra to flour loaf pan
½ tsp baking powder
1 tsp baking soda
1½ tsp ground cloves
1½ tsp ground cinnamon
½ tsp salt
½ cup room temperature butter (1 stick), plus extra to grease loaf pan
1½ cup granulated sugar
2 room temperature eggs
1 tsp vanilla extract
Zest and juice of 2 clementines
2 cups full fat plain Greek yogurt (divided)
1½ cups confectioners sugar
Instructions
Preheat oven to 350° F.
Prepare loaf pan by greasing well with butter then sprinkling a little flour.
In a large bowl, whisk flour, baking powder, baking soda, cloves, cinnamon and salt until well combined.
In a separate bowl, use a stand or hand mixer to beat softened butter and sugar until light and airy.
Add two eggs one at a time followed by vanilla extract and clementine zest while continuing to mix.
Alternate adding ½ of the whisked dry ingredients, followed by ½ cup yogurt then juice of one clementine. Then add the rest of the dry ingredients, another ½ cup yogurt then the juice of the second clementine. Continue to mix until well combined.
Pour mixture into loaf pan and bake for 55-60 minutes or until toothpick comes out clean.
Allow to cool for 5 minutes in the loaf pan before removing and allowing to finish cooling on wire rack.
While loaf is baking, make icing by whisking yogurt and slowly adding confectioners sugar. You can stop adding sugar if you reach your ideal consistency. If icing is too thick, break it up with a little milk or cream.
Allow the loaf to reach room temperature prior to applying icing.