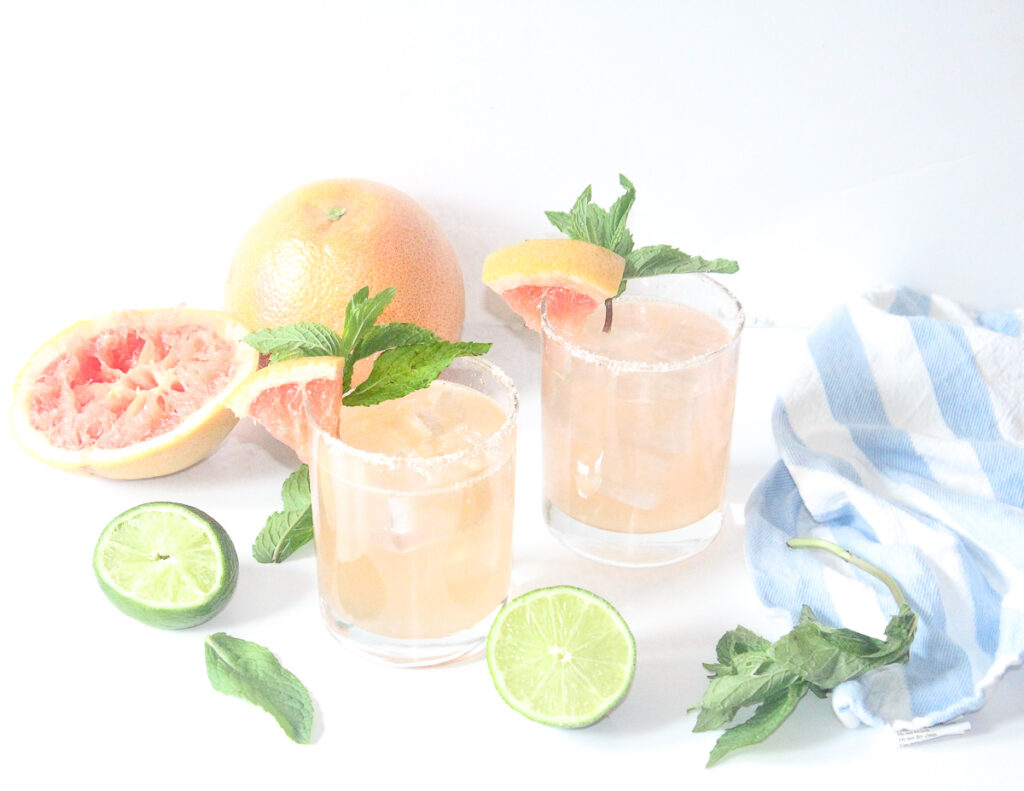 My husband Brian loves Mexican food so I try to fulfill his taco and enchilada cravings at least every other week. To make Mexican night even more fun I also usually include some pre-dinner margaritas that we sip on when cooking and talking about our day. I've been making my Skinny Grapefruit & Mint Margaritas for years and they remain a true favorite of ours.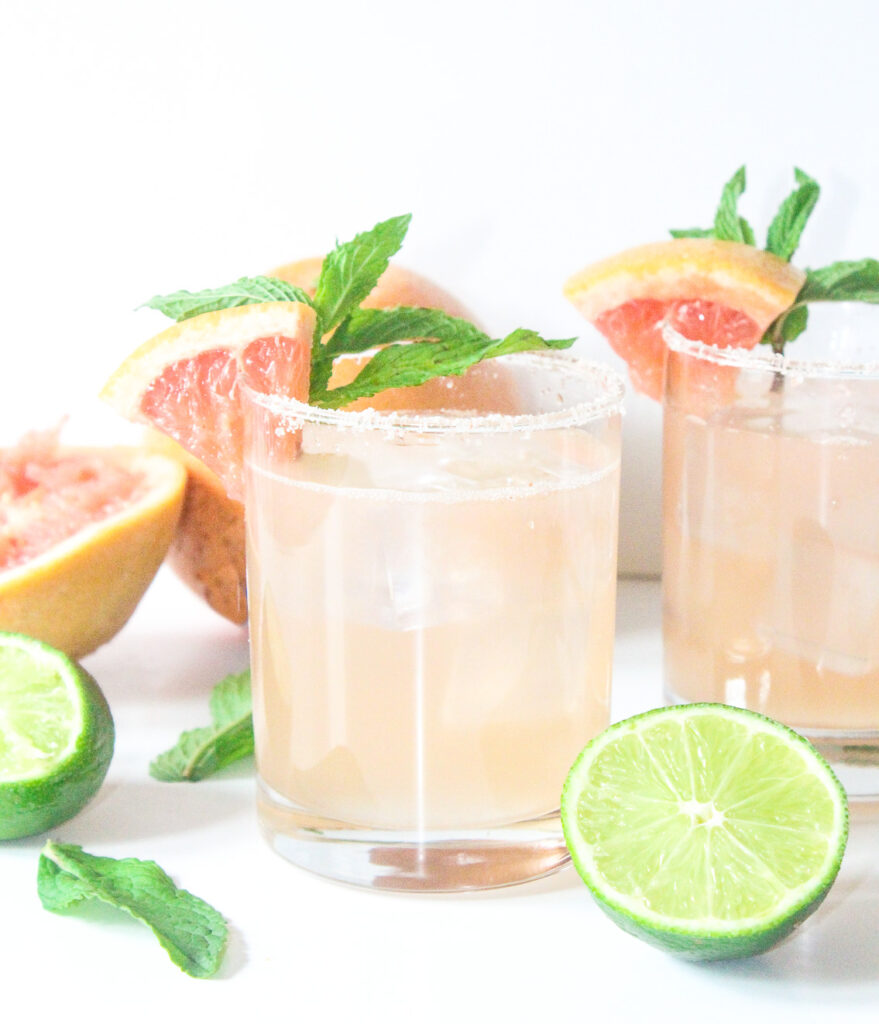 Did you know tequila is actually lower in calories than vodka and if made the traditional way from the blue agave plant is naturally gluten free, making it the better choice if you have a grain intolerance?! This cocktail also includes the health benefit of Vitamin A and C from fresh grapefruit juice and is sweetened with agave nectar instead of sugar. If you've never picked up agave nectar, you should have no trouble finding it at your local grocery store.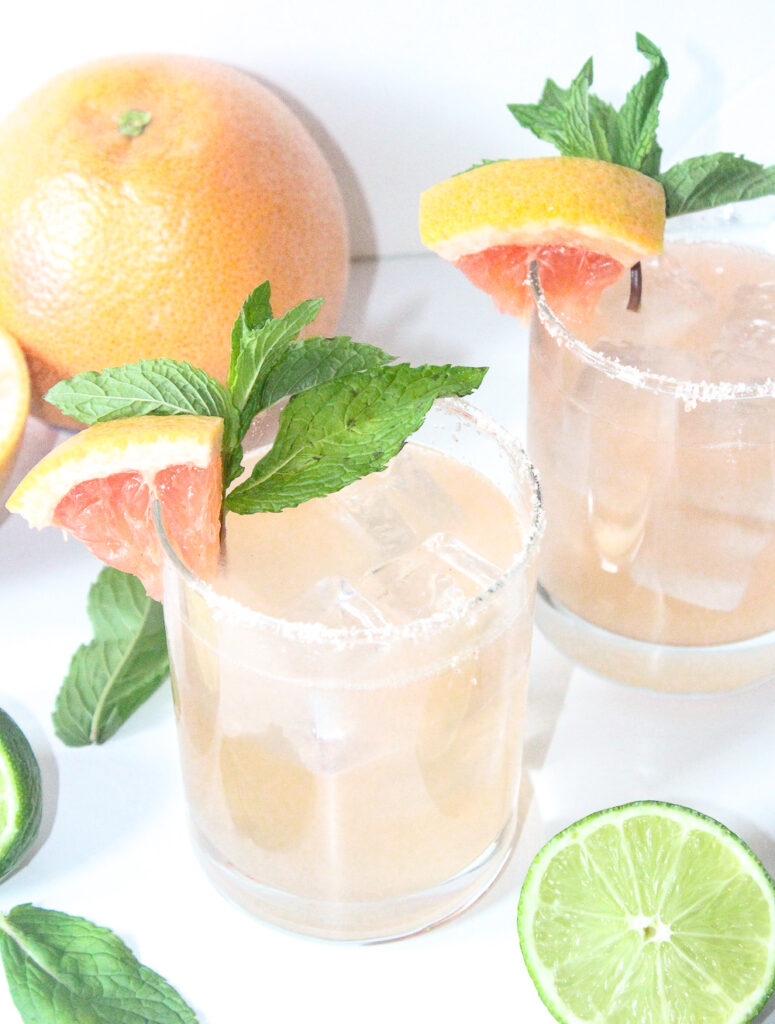 When you sip this margarita, its freshness will make you forget all about margaritas made from a store-bought mix. It's simple to mix up and tastes so citrusy and delicious I have no doubt it'll become one of your go-to margarita recipes as well (and you won't feel guilty about it)! I hope you make this cocktail part of your Happy Hour! And it's absolutely perfecto for a Cinco de Mayo fiesta!! I hope you enjoy!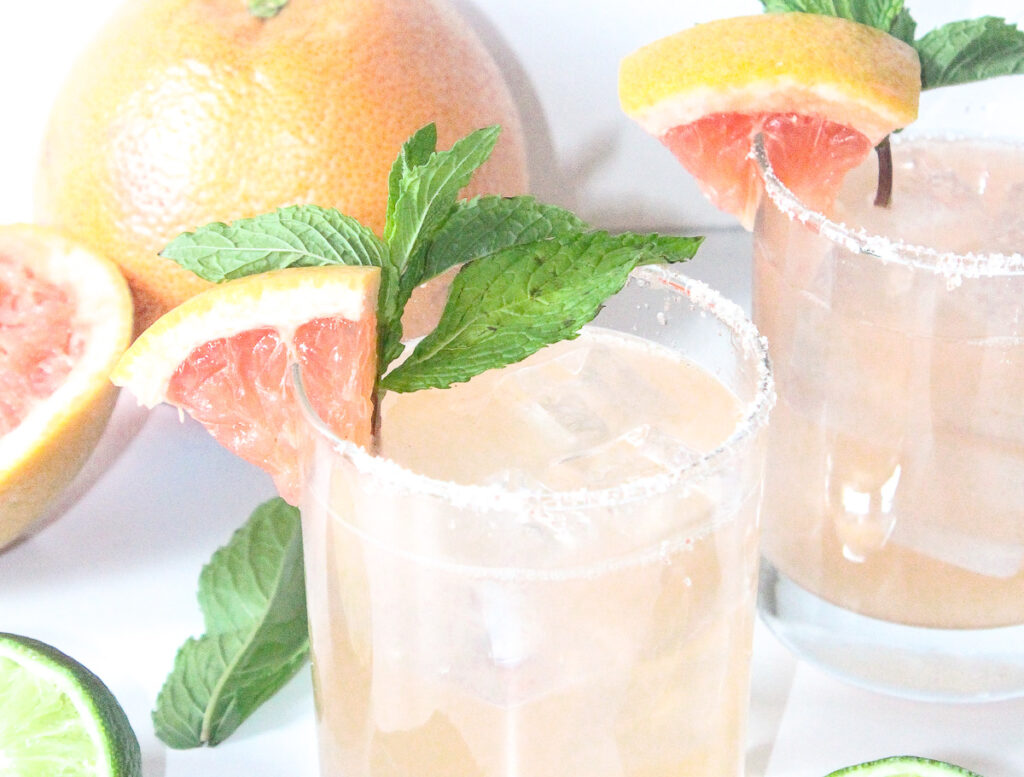 Skinny Grapefruit & Mint Margaritas
(recipe makes 1 cocktail)
Ingredients:
4 oz fresh grapefruit juice
1 oz fresh lime juice
10 mint leaves
1 1/2 oz white or silver tequila
1/2 oz agave nectar
ice
Instructions:
Add grapefruit and lime juice to cocktail shaker.
Add mint leaves and agave and muddle into the juices.
Add tequila and ice and give it a good bartender shake.
Strain into glass filled with ice.
A muddler is a great item for your bar cart! I use a wooden one and how cute is this whole copper bar set?!
If you like this margarita recipe, you should also check out my recipe for Peach Mint Margaritas!