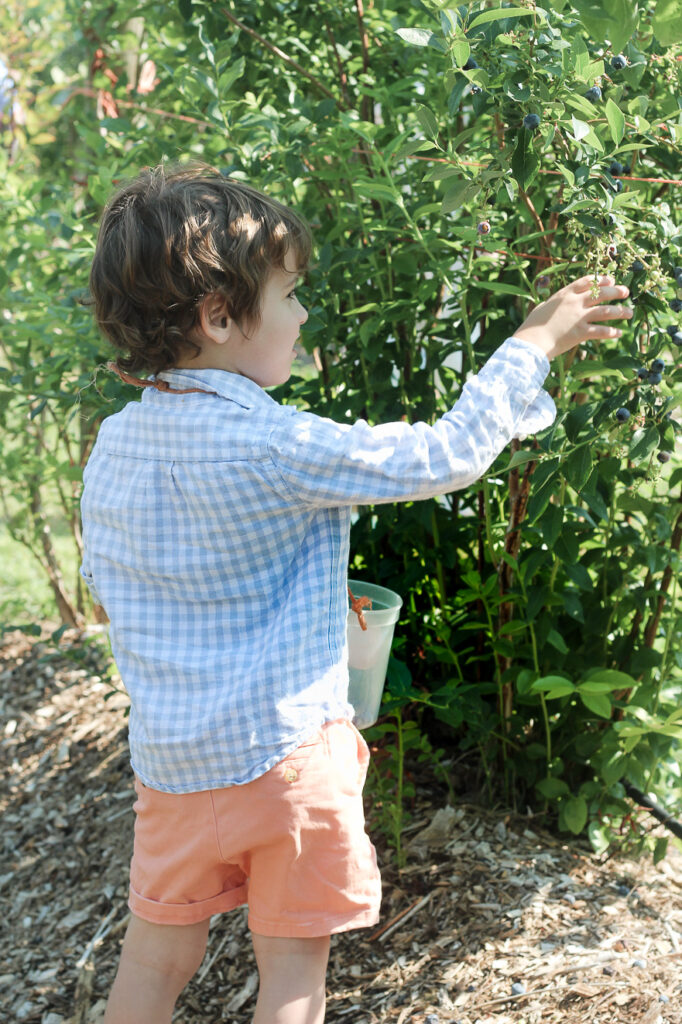 Have you ever spent just a truly beautiful day with your family that you continue to look back upon the day in wonderment and it continues to fill your thoughts for days that follow? I have to be honest that I don't often have that experience and much of that is due to my working over the majority of weekends and our family time as a whole is usually abbreviated. But last weekend I did not have to work, and it was a truly special couple of days. We took the kids blueberry picking at Tougas Family Farm, and I will never forget those visions of my children prancing through the fields picking their berries in the early morning light.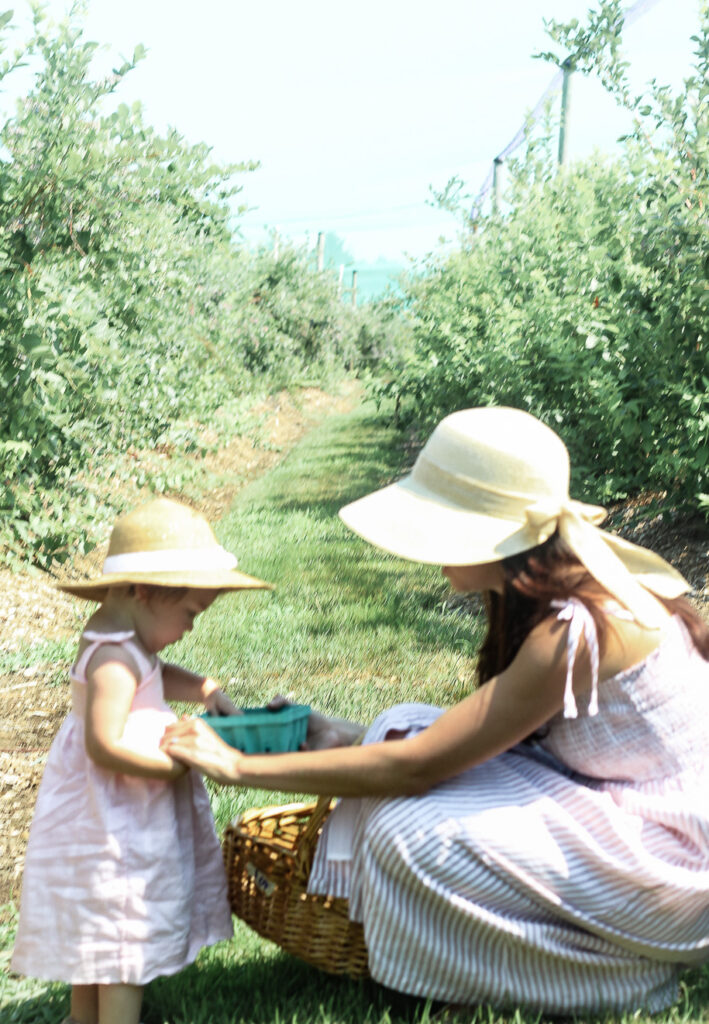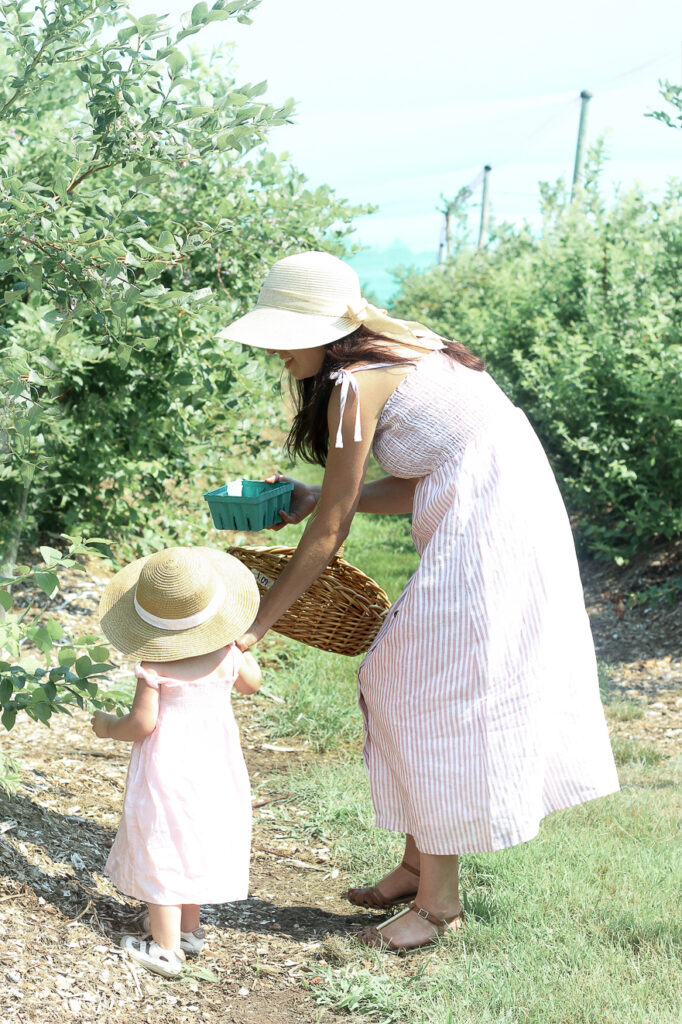 Although we frequently visit Tougas Family Farm to pick from their apple crop, we had been blueberry picking only once before when Bennett was very young. I remember Brian carrying him on his back in the baby carrier and laughing as he snatched a few blueberries and popped them into his mouth before we realized what he was doing. He was always stealthy that way. This year he was commanding that blueberry field on his own and did an amazing job gathering the ripest berries. I was astounded and felt extraordinarily proud.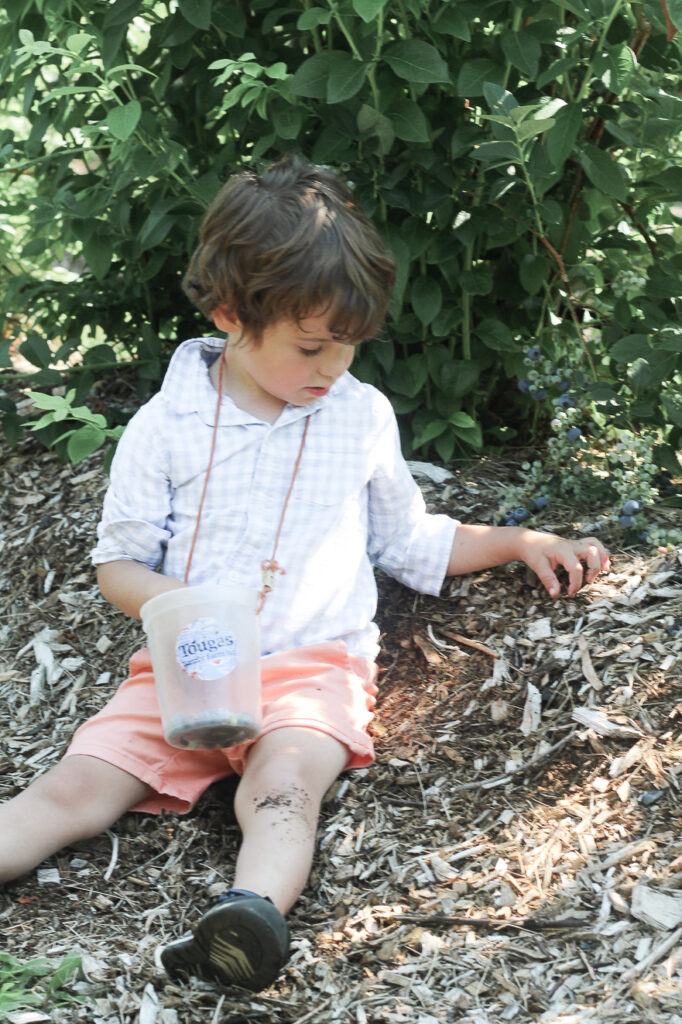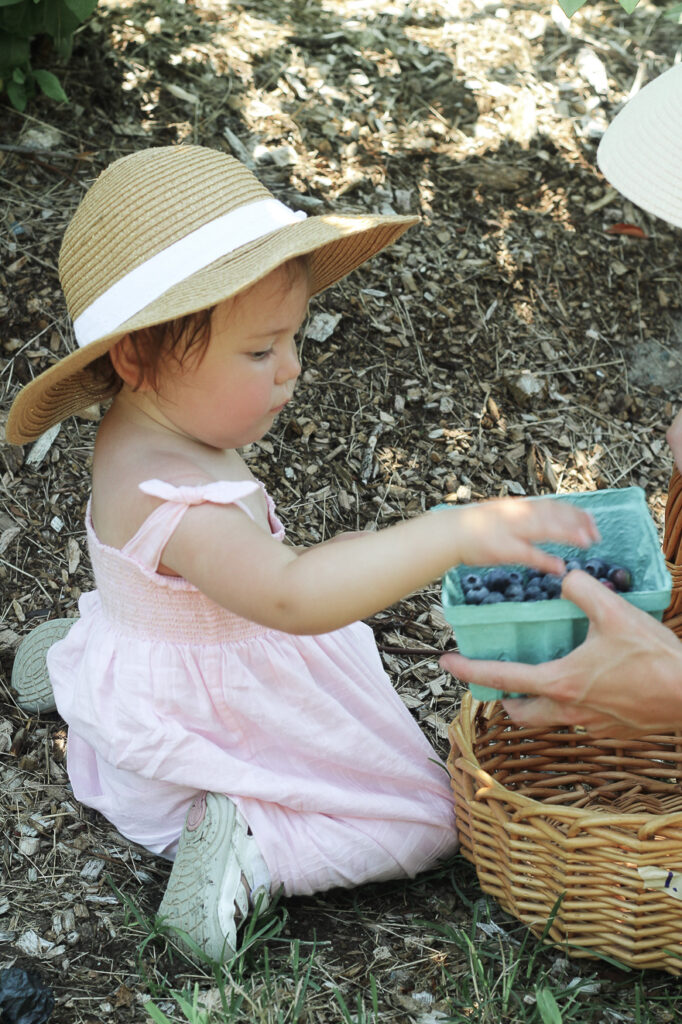 Austyn looked like the most beautiful illusion transversing the fields in her flowy dress and sun hat. It was as if she almost belonged to the scenic countryside, and I couldn't stop thinking just how beautiful she looked. Her efforts in collecting the blueberries were adorable, but she mostly enjoyed just filling her basket then dumping it back out again.
I wasn't intending this post to be about our attire, but I decided I had to share how much I love my striped GAP linen dress. First off, linen dresses are one of my favorite pieces for summertime, and this one is very light, keeping me cool in the breezeless heat on the farm. The top is smocked and would work perfectly as maternity attire as well (no I'm not expecting 😛 ).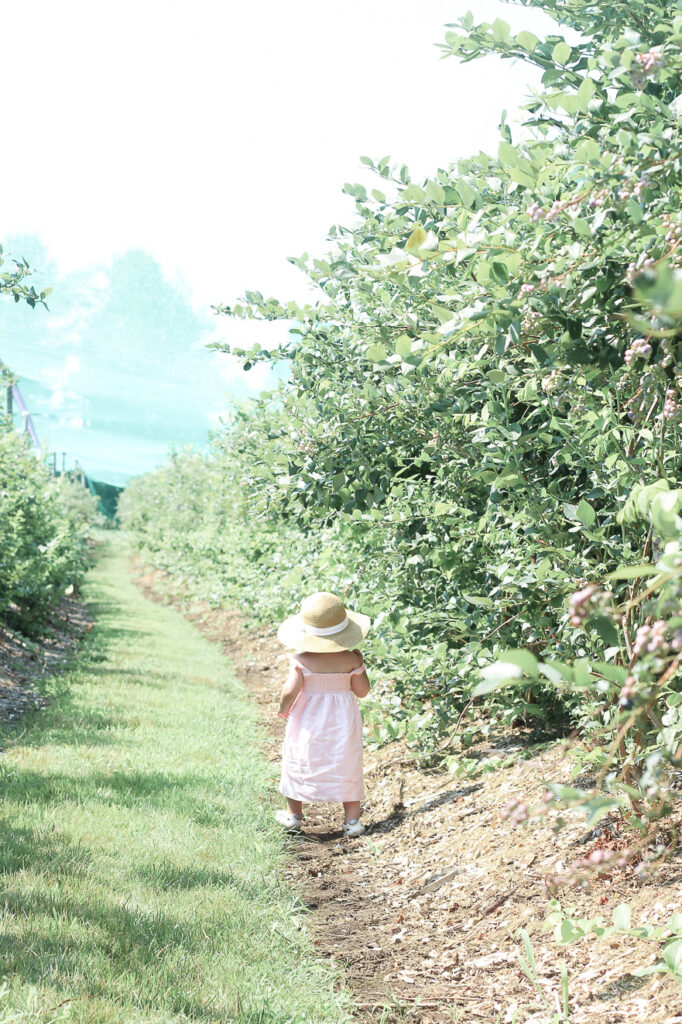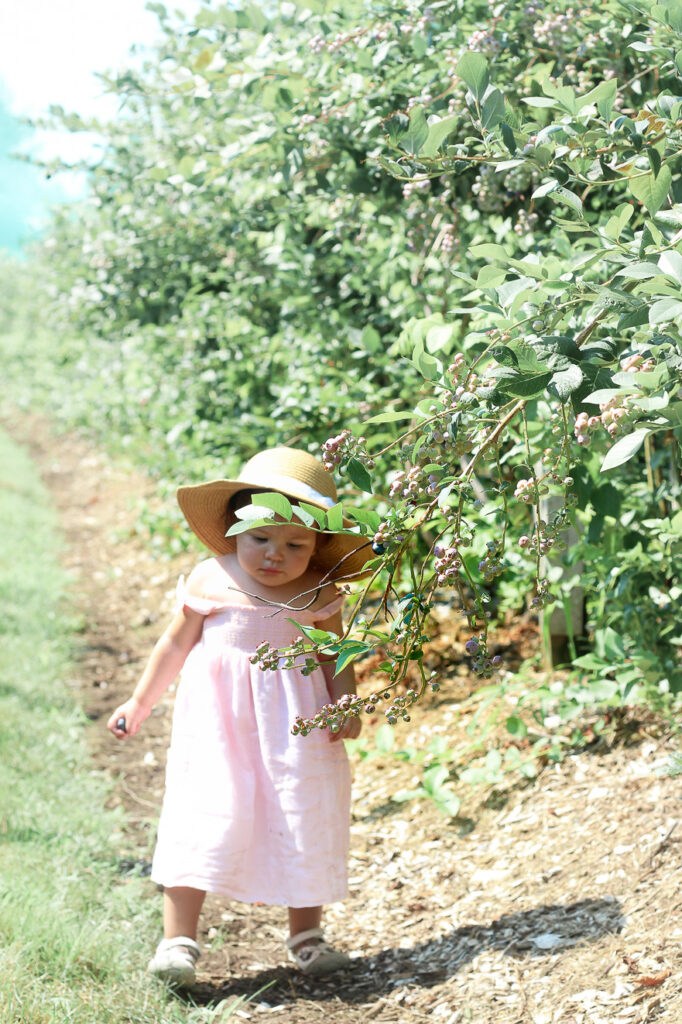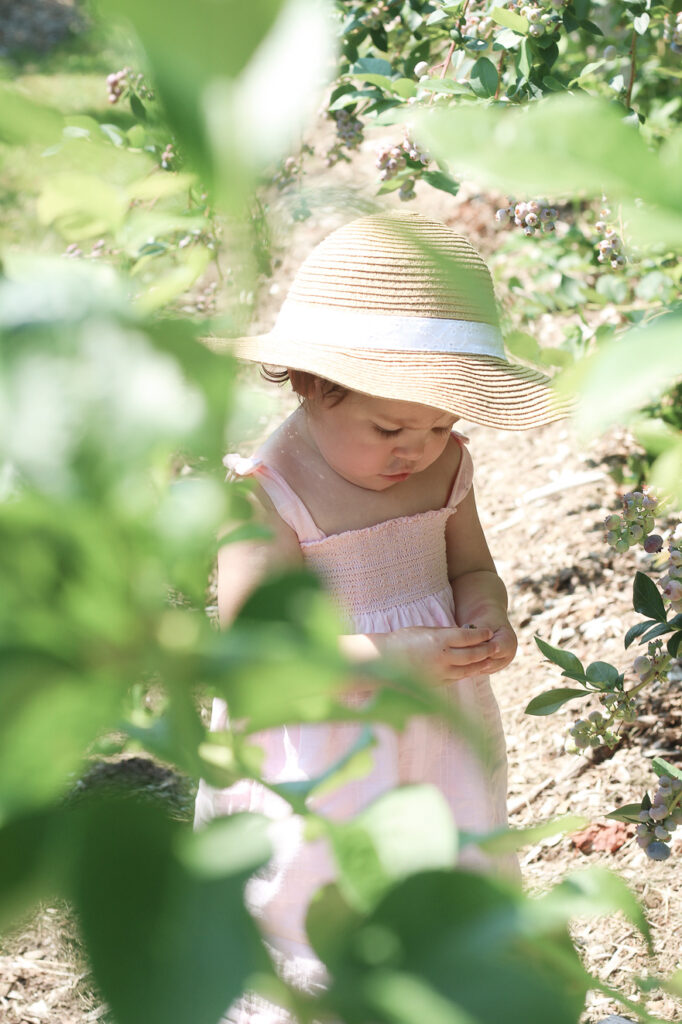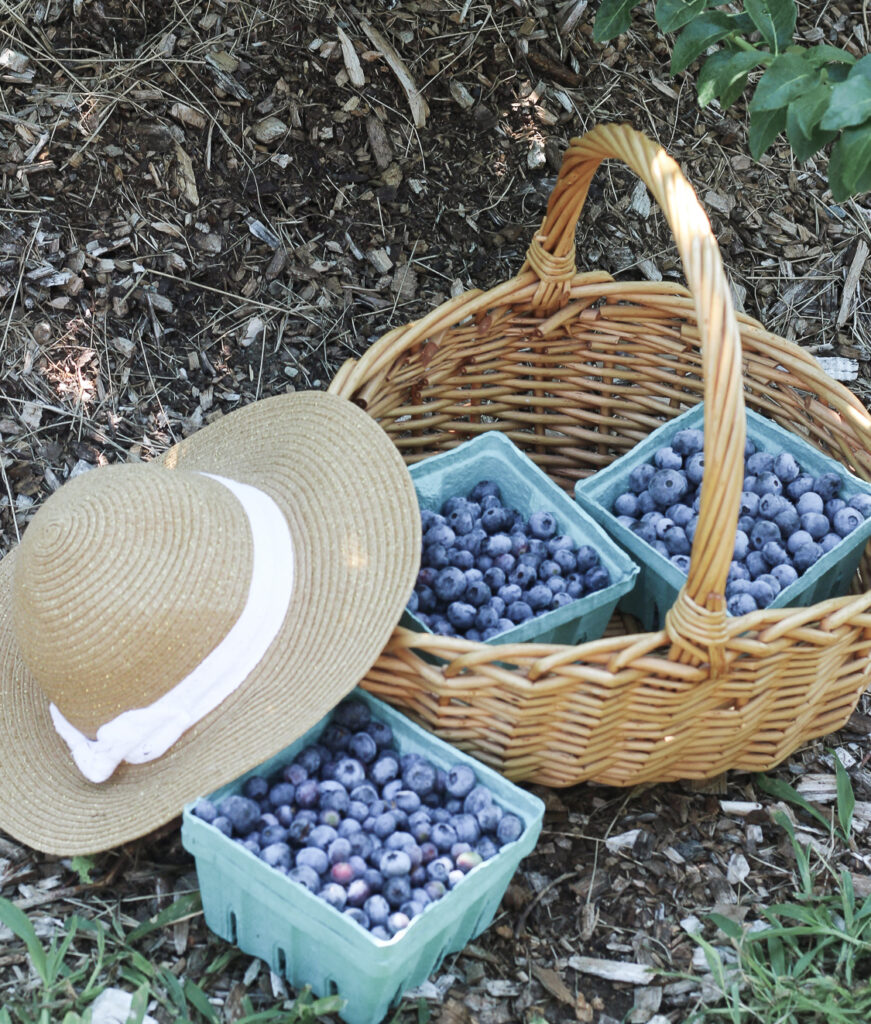 The memory of the kids blueberry picking at Tougas Family Farm this year will stay with me always. I can't wait to take them back for apple picking in September. I highly recommend visiting the farm if you're in the Boston area. In addition to the "u-pick" crops, they also have tractor rides, cute animals to meet and feed, an incredible playground, and a great farm stand complete with delicious ice cream.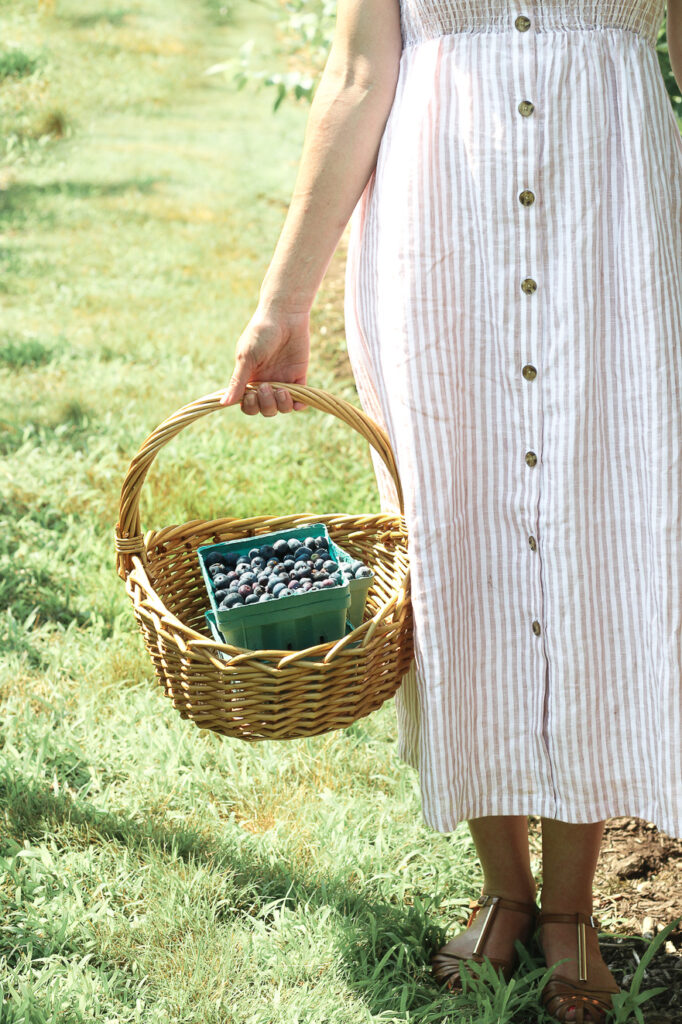 You can shop our looks in this post below:
NICOLE- GAP STRIPED LINEN DRESS  (ON SALE)  |  VINTAGE HAT  |  SHOES- OLD
AUSTYN- RALPH LAUREN DRESS  (ON SALE)  |  TARGET HAT (NO LONGER IN STOCK BUT LOVE THIS ONE)  |  STRIDE RITE SANDALS
BENNETT- JANIE AND JACK SHIRT  (ON SALE)  |  JANIE AND JACK SHORTS  (ON SALE)  |  CAT & JACK SANDALS
ICYMI- NORDSTROM ANNIVERSARY SALE ACCESSORIES TO WEAR THROUGH FALL  |  ICED MATCHA LATTE  |  NORDSTROM ANNIVERSARY SALE 2019
Shop the Post