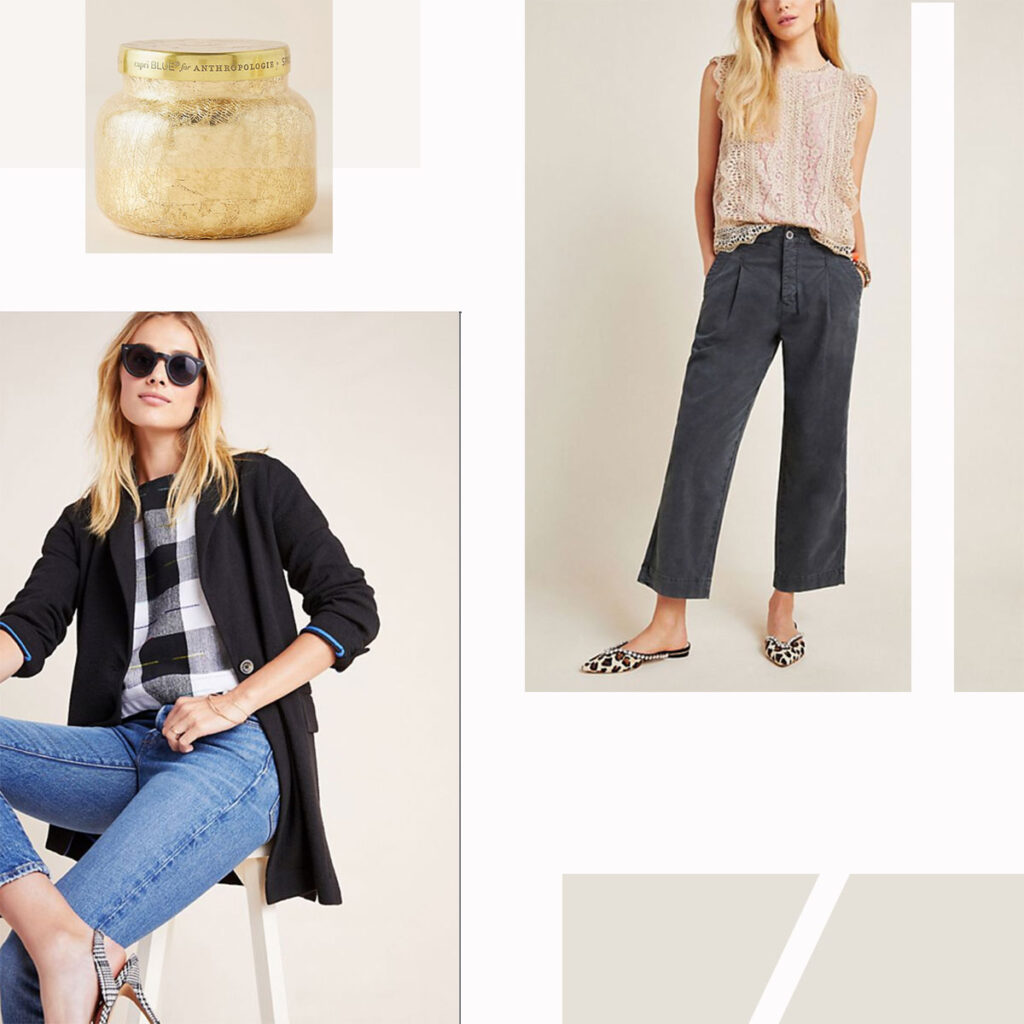 Hi Everyone and welcome to the Best Online Sales of the Weekend of 8/24/19! After a few weeks of featuring Back-to-School Weekend Sales (you can catch those posts HERE and HERE), I'm excited to be back to featuring on-sale merchandise that I'm coveting for myself. It honestly makes putting these posts together so much fun! And this is such a great weekend to return since there is SO MUCH AMAZING clothing, accessories and home accents on sale! I was shocked on how much beautiful merchandise (FOR FALL!) is included in the Macy's sale and it's Anthro Day so all home and apparel is marked down at Anthropologie! Plus, the Tory Burch sale is incredible and not just limited to Summer items! All of my favorites I featured in the Tory Burch sale can be worn through Fall! Finally, pretty much ALL of the Target home section is marked down! It's the perfect time to stock up on some pieces if you're thinking of doing a little redecorating or moving into your college dorm!
I changed the format of this Sales series and keeping it similar to how I laid out the Back-to-School posts over the last few weeks. Instead of describing the items with text underneath the sale description, I'm including a carousel that you can just browse through and see how pretty each piece is for yourself. I hope you enjoy this new format but let me know if you prefer it the old way in the comments below! Thank you all so much for continuing to support this online space of mine. I appreciate it so much and hope you have the most wonderful weekend!
MACY'S– Take 25% Off at the Fall Preview Event with code: PREVIEW (valid 8/21-8/25). In all honesty, I only shop at MACY's for a few of my favorite brands (Ralph Lauren, Hilfiger, Calvin Klein and occasionally DKNY and Alfani) when there is a good sale and, you guys, this is a GREAT SALE! I truthfully have never found so many items I've wanted to feature. Pay attention to the red military jacket (HELLO UGA GAMEDAY), the gorgeous sage leather bag and the timeless LBD by DKNY!
ANTHROPOLOGIE– It's Anthro Day! Take up to 30% Off Home and Apparel (valid 8/24-8/25). I have to fish through styles at Anthro much more than before. I can't put my finger on whether the styles changed or I was unknowingly more boho in my 20's. And is it me or have the clothes gotten tinier? Either way I was able to find a lot of beautiful pieces I want in my closet. Be sure to scroll all the way through to check out some pretties for the home!
TARGET– Up to 25% Off Home Items (valid for a limited time). Take advantage of this sale to start adding some Fall touches to your home! I usually enter redecorating mode at the end of the Summer. I have no good explanation for this other than I'm consistently inspired by my favorite season! See some of my favorite on sale finds below-
TORY BURCH– Up to 70% Off at the Private Sale (valid 8/21-8/26). You have to sign up to receive emails to enter this sale but MY GOODNESS is it worth it. It's very difficult to find something Tory Burch that I do not like but I've rounded up some of my favs that you can rock through the Fall below-