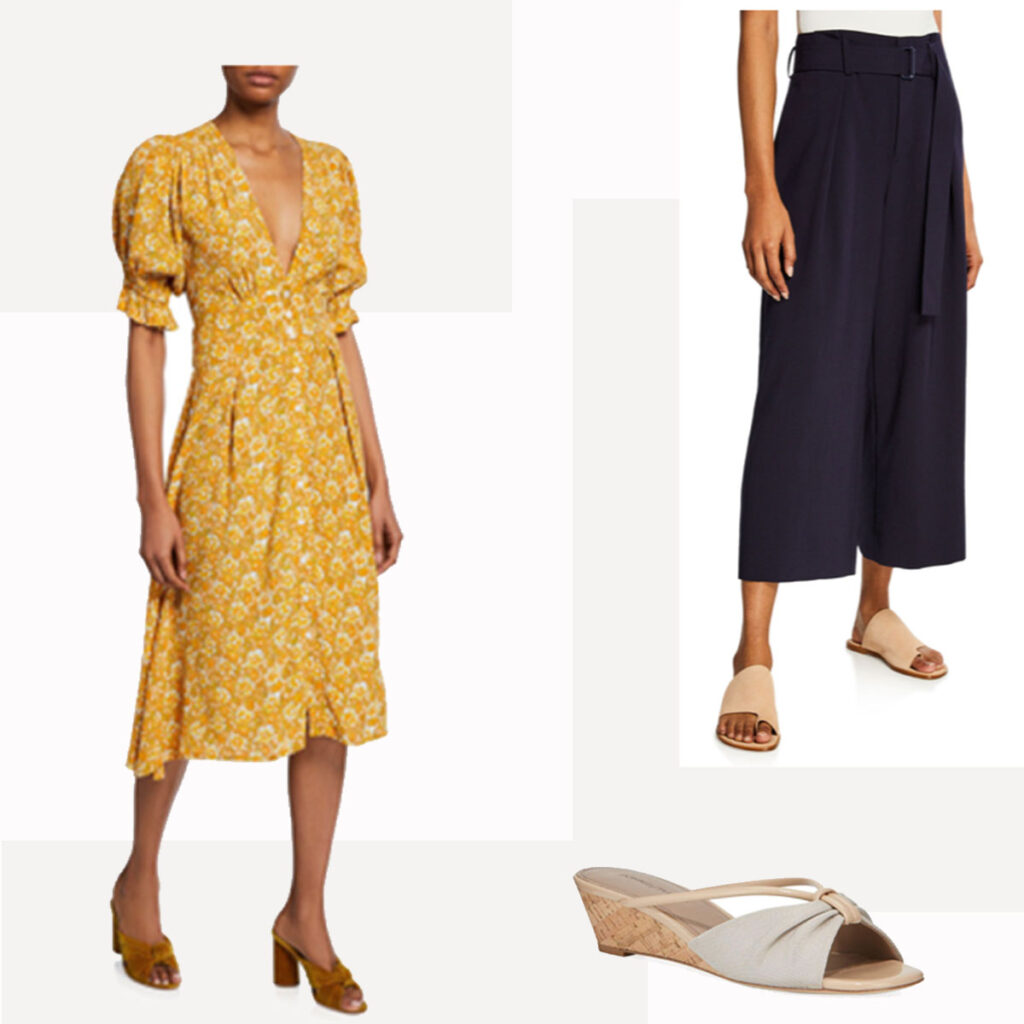 What a week! I have to say I'm in no way disappointed to see this one come to a close. Everything started great with Brian and I even getting to enjoy a date night which happens about as frequently as great rare comets. But the week ended with Bennett catching a 24 hour stomach virus and Brian getting into a car accident. Thankfully, no one was injured but the damage to our car is pretty significant and I'm expecting it'll take some time to repair. I'm just hoping our rental will be the same sized SUV because we need space for our two carseats and I get nervous driving the kids around in smaller vehicles (there really is no logic to this other than I've gotten accustomed to being up higher).
I still managed to round up my favorite Weekend Sales and I hope you guys like some of my picks from each sale! I hope you all have a wonderful Summer weekend!
NORDSTROM– The Anniversary Sale is still going and will be until 8/4 (prices go up 8/5). If you haven't already, be sure to check out all my Anniversary Sale posts- NORDSTROM ANNIVERSARY SALE 2019  |  NORDSTROM ANNIVERSARY SALE ACCESSORIES TO WEAR THROUGH FALL  |  NORDSTROM ANNIVERSARY SALE FOR THE HOME 2019
MACY'S– Take 20% Off at the Super Weekend Sale with code: WKND (valid 7/311-8/3). The color of this fit & flare dress is called blossom and it is absolutely beautiful. I also love these Sperry penny loafers and this striped top that has a cute twist in the front. There's also an abundance of adorable baby clothes on sale (too many to point out!)
LOFT– Flash Sale! Take 50% Off EVERYTHING (valid 8/2-8/5). Check out this cute wrap top. This hooded striped cardigan is perfect for nights on the beach and these tie waist linen shorts would be adorable for the rest of this Summer and remain classic for Summers to come. I also love the criss-cross back of this dress.
NEIMAN MARCUS– Take up to 40% (valid thru 8/4). I am quite literally DROOLING over these Vince cropped cullotes!! Also be sure to check out these Frame jeans, these beautiful wedge sandals and this insanely gorgeous golden floral midi dress.
LORD & TAYLOR– 40% Off New Arrivals (valid thru 8/4). SO-MANY-GREAT-FINDS-FOR-FALL!!! I have my eye on this jacket for crisp fall days and I love simple but sophisticated shift dresses like this one for work. I also realllllyyy hope this jumpsuit looks good on me. I'm fairly petite and jumpsuits with sleeves can often engulf me.
Shop the Post